Trophy Slots Introduces Paid Partner Program: Influencers Earn Real Money by Promoting the App
(June 19, 2012)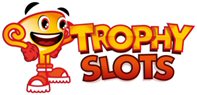 GIBRALTAR, GIBRALTAR -- (Marketwire) -- 06/19/12 -- The team behind Trophy Slots have announced the introduction of a new Paid Partner Program, where influential social media users have the opportunity to earn real money by promoting the game online.
By partnering with the app, gamers have the chance to start earning cash from their extensive social networks. The program works on a revenue share basis, with Partners taking 10% commission (after Facebook fees) of the net revenue generated by all new players they refer.
"We're really excited about the introduction of the Trophy Slots Partner Program, as we believe it is a great way for us to grow our player base, whilst also building lasting relationships with the some of the most influential gamers in the sector. We have some great brand advocates already on board and we wanted to create an initiative where these individuals could be rewarded for the hard work they put into promoting the app."
- Joey Steel, Community Manager
Each Partner is provided with a unique Trophy Slots URL when they sign up for the program. This URL can then be used to promote the game within their network of contacts and new players are tracked within the game using the Partner's unique refer code. Reports are sent out to Partners weekly, including information on how much they have earned so far.
"Affiliate marketing programs are commonplace in the online casino world, but social gaming is a different animal and requires a modified approach. We've taken the traditional affiliate model and fully updated it to take into account the importance of social networks."
- Lulu Jones, Marketing Manager
The Trophy Slots Partner Program is aimed at all social network users who have a large number of contacts. Administrators of Facebook Groups, Forums, Blogs and Websites, as well as those who have built up a large network of friends and followers via Facebook, Twitter or Google+ are all encouraged to apply.
"Plenty of brands seek out influencers to promote their product in return for freebies. The difference here is that we are offering influential social gamers the chance to actually monetize the networks that they have spent so long building up. Their promotion is valuable and we believe that they should be paid for it."
- Lulu Jones, Marketing Manager
Contacts:
www.facebook.com/TrophySlots
www.twitter.com/trophyslots


Copyright @ Marketwire
Page: 1
Related Keywords:
Slots , Online Slots , Fruit Machines , Facebook Slots , California Slots , Partner Program , Marketwire, Gamers,
---