Tripwire Simplifies Security Intelligence With Current Release of Tripwire Log Center
First to Market With MITRE's Common Event Expression Provides Speed, Ease of Use and Accurate and Comprehensive Query Results
(April 03, 2012)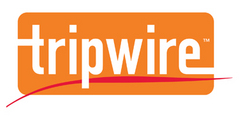 PORTLAND, OR -- (Marketwire) -- 04/03/12 -- Tripwire, Inc., a leading global provider of IT security solutions, today announced a significant update to its Tripwire® Log Center product line. Tripwire Log Center provides a log and event management solution that when combined with Tripwire Enterprise provides state-based incident detection to mitigate security risks and prove compliance.
Tripwire understands that cyber attacks and suspicious events are a constant and continuous threat to any environment. In a world where these attacks are constantly evolving, Tripwire Log Center provides a responsible approach to detect and react as quickly as possible, regardless if the threats are coming from external sources or are internally initiated. Tripwire's ability to detect incidents lets organizations respond to threats in real-time across the IT infrastructure by integrating log and event management solutions with critical information from the state of the systems.
"Tripwire constantly hears from security professionals that SIEM alone is not providing the value they are expecting," said Dwayne Melancon, CTO of Tripwire. "At Tripwire we understand those challenges and take a different approach, providing security solutions that add system state intelligence to security events to provide risk context."
One of the biggest challenges with SIEMs today is the fact that there is no standard way to define and catalogue attributes of systems and events making it impossible to truly "normalize" log and SIEM data. Recently, MITRE released the MITRE Common Event Classification System (CEE) to manage this all too common situation. By using CEE's common language and syntax, enterprise-wide log management, correlation, aggregation, auditing, and incident handling can be performed more efficiently and produce better results than was possible prior to CEE. Tripwire Log Center is the first Enterprise Security Information Management Solution to utilize MITRE's CEE for simplified compliance reporting and security forensics investigations. By using MITRE's CEE System, Tripwire Log Center users can find events quickly using common fields and classification tags, have access to accurate and more comprehensive reports, rely on simplified searches and event handling and have an overall easy to use and understand solution.
Because actions are sometimes easier to follow than words, Tripwire has created a collection of videos to describe all the benefits of Tripwire Log Center including:
Intelligent SIEM that Correlates Changes with Events of Interest
Operational Dashboard and Forensics Analysis
Learning from an Attack
Incident Detection and Analysis
Compliance and Management Reporting utilizing MITRE's Common Event Expression
Dashboards and Analysis View
All videos and demos can be accessed and viewed at http://www.tripwire.com/it-security-software/log-event-management/demo/
For a full review of this current release of Tripwire Log Center and to see additional information please go to: http://www.tripwire.com/register/tripwire-log-center-product-brief/
For a comprehensive list of What's New in this latest release including event classification and tagging, updated PCI DSS compliance reports and ability to forward events to other third party systems, go to: http://www.tripwire.com/register/whats-new-in-tripwire-log-center-651/
To fully understand the true power of the Tripwire VIA™ platform for detecting security threats and proving compliance, read these customer success stories:
About Tripwire
Tripwire is a leading global provider of IT security and compliance solutions for enterprises, government agencies and service providers who need to protect their sensitive data on critical infrastructure from breaches, vulnerabilities, and threats. Thousands of customers rely on Tripwire's critical security controls like security configuration management, file integrity monitoring, log and event management. The Tripwire VIA platform of integrated controls provides unprecedented visibility and intelligence into business risk while automating complex and manual tasks, enabling organizations to better achieve continuous compliance, mitigate business risk and help ensure operational control. More information about Tripwire is available at www.tripwire.com
Embedded Video Available: http://www2.marketwire.com/mw/frame_mw?attachid=1937590

Add to Digg Bookmark with del.icio.us Add to Newsvine
Contact:
Nicole Andergard
Tripwire
503.276.7541
[email protected]


Copyright @ Marketwire
Page: 1
Related Keywords:
SIEM, Log Management, IT Security, Configuration Control, Cyber security , PCI DSS, HIPAA, NERC CIP, Marketwire, Inc., ,IT (Information Technology),Security,Financial,Business,Other,
---