Tripwire Dedicates Time and Money to the Local Community Through the Creation of "The Tripwire Fund of the Oregon Community Foundation"
(May 16, 2012)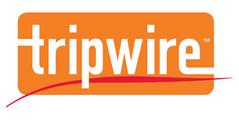 PORTLAND, OR -- (Marketwire) -- 05/16/12 -- Today, Tripwire, Inc. announced The Tripwire Fund of the Oregon Community Foundation to support nonprofit organizations and philanthropic efforts throughout the Oregon community. Establishment of this fund underscores Tripwire's commitment to having employees serve as active members of the community through financial and volunteer contributions.
In addition to financial contributions from the Tripwire Fund, Tripwire employees are encouraged to donate volunteer hours at charitable organizations of their choosing. Tripwire formally supports its employees' charitable efforts by offering up to eight hours of paid time off each month for this purpose.
Under the Tripwire Fund program, Tripwire designates particular organizations to receive additional fundraising and support. Tripwire's premier charity for 2012 is First Robotics, a nonprofit organization dedicated to inspiring children in the science and technology industries. Tripwire is also committed to working with Schoolhouse Supplies, St. Baldricks, The Red Cross, and Doernbecher's Children's Hospital Foundation during 2012. Other charitable organizations will be considered for future grants at Tripwire's discretion.
"Tripwire has a long history of supporting charitable and philanthropic efforts," said Jim B. Johnson, Tripwire CEO. "We encourage employees to take time out of their busy work schedules to contribute time to personal organizations. It's very rewarding to offer financial grants to these organizations as well. It is vital for the Oregon economy to support its neighborhoods and I am proud of the work that Tripwire employees do for our community."
In the past, Tripwire has worked with the Entrepreneurs Foundation of the Northwest, a program run by the Oregon Entrepreneurs Network (OEN), to reach its goals of giving back to the community. During this eight-year partnership, OEN has facilitated the creation and growth of Tripwire's philanthropy fund and has, also, identified key organizations that Tripwire has partnered with over the years. OEN specializes in assisting early-stage and emerging growth companies in building philanthropy efforts throughout the community.

For more information about the Tripwire Fund, please contact Kirsten Klichenstein of the Oregon Community Foundation by phone at 503-227-6846 or by email at kkilchenstein@oregoncf.org.
About Tripwire
Tripwire is a leading global provider of IT security and compliance solutions for enterprises, government agencies and service providers who need to protect their sensitive data on critical infrastructure from breaches, vulnerabilities, and threats. Thousands of customers rely on Tripwire's critical security controls like security configuration management, file integrity monitoring, log and event management. The Tripwire VIA platform of integrated controls provides unprecedented visibility and intelligence into business risk while automating complex and manual tasks, enabling organizations to better achieve continuous compliance, mitigate business risk and help ensure operational control. More information about Tripwire is available at www.tripwire.com
About OCF
The mission of The Oregon Community Foundation is to improve life in Oregon and promote effective philanthropy. OCF works with individuals, families, businesses and organizations to create charitable funds to support the community causes they care about. Through these funds, in 2011 OCF awarded more than $86 million in grants and scholarships.
CONTACT:
Tripwire Inc.
Nicole Andergard
Tripwire
503.276.7541
nandergard@tripwire.com


Copyright @ Marketwire
Page: 1
Related Keywords:
Tripwire, SIEM, IT Security, Compliance, PCI DSS, , Marketwire, Inc., , IT (Information Technology), Security, Financial, Healthcare, Business, Science, Email, Children, Other,
---