Tripwire Appoints Dwayne Melancon to Chief Technology Officer Role for Global Operations
New Executive Appointment Strengthens Tripwire's Ability to Develop Best-of-Breed Technologies to Address Customers' IT Security and Compliance Needs
(October 25, 2011)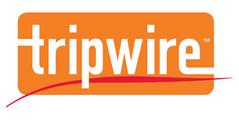 PORTLAND, OR -- (Marketwire) -- 10/25/11 -- Tripwire, Inc., a leading global provider of IT security and compliance solutions, has appointed Dwayne Melançon to the role of Chief Technology Officer, where he will play a critical role in driving and evangelizing the company's global overall product strategy. He brings over 25 years of security software experience, and will be responsible for leading the company's long term product strategy to meet the evolving data security needs of global enterprises.
Melançon joined Tripwire in 2000 and most recently served as Vice President of Products for Tripwire. He has spearheaded numerous initiatives during his tenure, including executive responsibility for business development, professional services and support, information systems and marketing. Prior to joining Tripwire, Melançon held leadership roles at DirectWeb, Inc., Symantec Corporation and Fifth Generation Systems, Inc. He is certified on both IT management and audit processes, holding both ITIL and CISA certifications, and is a frequent speaker at national and regional industry events.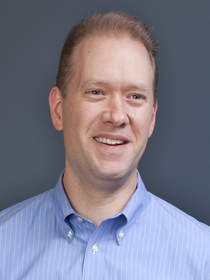 "Organizations today are faced with an increasing number of threats to their critical data, and the 'old school' approach to security is not sufficient due to its focus on lagging indicators," said Melançon. "I am driving a 'new school' approach that focuses on leading indicators so organizations can proactively prevent security incident and breaches, and stay focused on their own businesses.
"As CTO, I am keenly focused on driving the continued growth and development of Tripwire's product portfolio to meet our customers' needs as they strive to connect IT security and compliance value with achieving their key business objectives," said Melançon.
With a strong record of year-over-year growth, Tripwire has hired and promoted talent from within to lead the company in driving key organizational and innovation strategies and ensure momentum in the compliance and security space. Melançon's appointment to CTO will continue Tripwire's commitment to delivering solutions that address the security needs of an increasingly complex and sophisticated threat environment.
"Tripwire's success to date can be directly attributed to the caliber of our employees," said Jim Johnson, President and CEO, Tripwire. "Dwayne has exemplified the characteristics and distinct attributes that represent Tripwire as a company and our employees as a whole. He brings a unique perspective to the CTO role with his diverse background, experience with global customers, and knowledge of the security and compliance landscape."
About Tripwire, Inc.
Tripwire is a leading global provider of IT security and compliance solutions for enterprises, government agencies and service providers who need to protect their sensitive data on critical infrastructure from breaches, vulnerabilities, and threats. Thousands of customers rely on Tripwire's critical security controls like security configuration management, file integrity monitoring, log and event management. The Tripwire VIA platform of integrated controls provides unprecedented visibility and intelligence into business risk while automating complex and manual tasks, enabling organizations to better achieve continuous compliance, mitigate business risk and help ensure operational control. Learn more at http://www.tripwire.com or follow us @TripwireInc on Twitter.
Image Available: http://www2.marketwire.com/mw/frame_mw?attachid=1776067

Contact:
Nicole Andergard
Tripwire
503.276.7541
[email protected]

Alissa Carter
Text 100
212.871.5567
[email protected]


Copyright @ Marketwire
Page: 1
Related Keywords:
Tripwire, Inc., Marketwire, Inc., , IT (Information Technology), Security, Business,
---