TripIt Receives $7M Third Round of Funding
Accelerates Investment in Mobile Applications and Enterprise Collaboration
(March 04, 2010)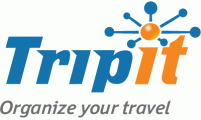 SAN FRANCISCO, CA -- (Marketwire) -- 03/04/10 -- TripIt, the trip management company, has closed a third round of funding, receiving $7 million from a group of investors led by Azure Capital Partners and O'Reilly AlphaTech Ventures. These funds will be used to accelerate TripIt's cloud-based web service to reach more business travelers, as well as new services for mobile and enterprise collaboration at global companies.
Earlier this week, TripIt announced TripIt Groups that gives business travelers an easy way to collaborate on travel planning with other colleagues inside their company. Groups adds to other recently-launched business travel services from TripIt, including free mobile apps for iPhone, Android and BlackBerry, and the TripIt Pro premium service for frequent travelers.
TripIt has now received $13.1M in total investment, including $1M when it launched in 2007, $5.1M in 2008, and $7M in this third round of funding, which was oversubscribed by interested investors.
"TripIt has everything we look for in an investment -- an experienced management team and the ability to change a big industry like online travel," commented Mike Kwatinetz, founding general partner, Azure Capital Partners.
"OATV is re-investing in TripIt because of its continued success in attracting new users and partners to their open travel platform," commented Mark P. Jacobsen, managing director, OATV.
"We're just scratching the surface on how we can help travelers and their companies. With strong investors and this new capital, we're looking forward to bringing more new ideas to market," commented Gregg Brockway, TripIt co-founder and president.
Over the past year, TripIt has made significant progress expanding its core service that helps travelers organize and share travel plans no matter where they book. Highlights of the past year at TripIt include:
-- Expanded support of its Itinerator technology to over 1,000 different booking sites -- Free mobile apps for iPhone, Android and BlackBerry devices -- Launching the TripIt Pro premium service for frequent travelers -- Integration with Facebook, LinkedIn, Plaxo and other top social networking platforms -- An open API that has attracted hundreds of developer partners including many top iPhone apps like FlightTrack Pro and USA Today AutoPilot -- New partnerships with BCD Travel, Farelogix, Hotwire, Hudson Group, IBM Lotus Notes, SeatExpert, Virgin America and Yapta -- Numerous awards and honors, including CNET Webware 100 and TIME Magazine Top 50 Websites, as well as TechCrunch Top Products for the third year in a row
About TripIt
TripIt, the trip management company, helps people organize and share their travel plans no matter where they book. Travelers simply forward their travel confirmation emails from over 1,000 sites to [email protected]. TripIt automatically creates a master itinerary that combines all their travel plans plus weather, maps, restaurants and more. With TripIt it's easy to share and collaborate on trips with friends and colleagues in social networks. TripIt itineraries can be accessed via online, mobile device, free Android, BlackBerry and iPhone apps, personal calendars and social networking sites including the free LinkedIn travel app. TripIt is an open itinerary platform that works with a growing eco-system of travel and mobile partners. The new TripIt Pro premium service for frequent travelers automatically monitors travel itineraries, providing mobile alerts, alternate flight options, frequent traveler point tracking and automated trip sharing. More at www.tripit.com
About Azure
Azure Capital Partners is a venture capital firm with over $650 million under management. Azure invests in transformational technology companies such as Bill Me Later, VMware and BlogHer. More at www.azurecap.com.
About OATV
O'Reilly AlphaTech Ventures (OATV) is a seed stage venture capital fund in the business of funding disruptors, innovators and hackers of the status quo. OATV has invested in all three rounds of TripIt's funding. The OATV portfolio includes innovative technology companies like Bit.ly, AMEE and FourSquare. More at www.oatv.com.
Copyright @ Marketwire
Page: 1
Related Keywords:
TripIt, Applications,Shipping & Receiving,Networking,Internet,Internet Server Applications,Management,USA,Marketwire,Apple Computer,Restaurants,Internet Technology,Business,Social Networking,Other,
---