TripIt Launches in New Google Apps Marketplace
New App Improves Traveler Productivity and Streamlines Enterprise Collaboration
(March 09, 2010)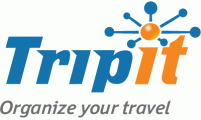 SAN FRANCISCO, CA -- (Marketwire) -- 03/09/10 -- TripIt (www.tripit.com), the trip management company, today announced their launch in the Google Apps Marketplace™, Google's recently launched online storefront for Google Apps™ products and services. The new TripIt app helps companies organize their travel plans and view a company travel map, improving traveler productivity and streamlining enterprise collaboration.
"TripIt helps business travelers manage their travel information," commented Gregg Brockway, TripIt co-founder and president. "And by integrating our new Groups feature into Google Apps, the TripIt app helps travelers at companies to collaborate on their travel plans."
With TripIt, travelers book wherever they want, on travel websites or thru corporate travel agencies. Employees then simply forward their travel confirmation emails from more than 1,000 different booking sites to [email protected] and automatically get a master itinerary with all their travel plans in one spot, plus weather, maps, meetings and more. TripIt itineraries are easy to access online, import into Google Calendar™, or view on mobile devices using the free TripIt app for Android™ phones.
At the heart of the TripIt app for Google is the new TripIt Groups feature that gives business travelers an easy way to see where and when other employees in their company are traveling. With TripIt Groups, an employee simply joins their company's group on TripIt and can instantly see other employees on their company's travel map. By providing better travel visibility, Groups helps business travelers get more out of their trips and companies get more out of their travel programs.
"We are very excited to have TripIt in the Google Apps Marketplace," adds Scott McMullan, Google Apps Partner Lead for Google Enterprise. "Through the Google Apps Marketplace, companies like TripIt are helping us build a rich ecosystem of integrated business apps that work seamlessly with Google Apps, allowing IT administrators to leverage the benefits of cloud computing and extend Google Apps to meet more of their business needs."
The Google Apps Marketplace makes it easy for more than 2 million Google Apps customers to discover, purchase and deploy integrated business applications and related professional services. By integrating with user account and application data stored in Google Apps, these cloud applications provide a simpler user experience, increase business efficiency, and reduce administrative overhead.
More info at www.tripit.com/uhp/google or download the free TripIt app at www.google.com/appsmarketplace
About TripIt
TripIt, the trip management company, helps people organize and share their travel plans no matter where they book. Travelers simply forward their travel confirmation emails from over 1,000 sites to [email protected]. TripIt automatically creates a master itinerary that combines all their travel plans plus weather, maps, restaurants and more. With TripIt it's easy to share and collaborate on trips with friends and colleagues in social networks and company groups. TripIt itineraries can be accessed via online, personal calendars, free Android, BlackBerry and iPhone mobile apps, and social networking sites including free travel apps for LinkedIn and Google Apps. TripIt is an open itinerary platform that works with a growing eco-system of travel and mobile partners. The new TripIt Pro premium service for frequent travelers automatically monitors travel itineraries, providing mobile alerts, alternate flight options, frequent traveler point tracking and automated trip sharing. More at www.tripit.com
Google, Google Apps Marketplace, Google Apps, Google Calendar and Android are trademarks of Google Inc.
Copyright @ Marketwire
Page: 1
Related Keywords:
TripIt, Applications,Networking,Internet,Internet Server Applications,Management,Marketwire, Inc.,Apple Computer,Restaurants,Business,Social Networking,Other,
---