TriNet Teams With Steve Farber to Provide Entrepreneurs With Leadership Development Training and Tools
Extreme Leadership Series Gives TriNet Clients Resources to Build Strong Teams and Businesses
(June 06, 2012)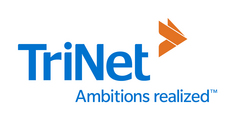 SAN LEANDRO, CA -- (Marketwire) -- 06/06/12 -- TriNet, a trusted provider of on-demand HR services to small businesses and entrepreneurs, today announced it has partnered with best-selling author Steve Farber for the Extreme Leadership Series, which is designed to provide the company's client roster of entrepreneurs and small business owners with the resources, tools and training to help them build strong, successful, and lasting businesses.
The Extreme Leadership Series program at TriNet consists of a series of videos featuring Steve Farber that address key issues relating to organizational leadership. The video tutorials are designed to help TriNet's clients grow their businesses effectively and inspire their teams to greatness. TriNet's clients have also been provided with copies of Farber's latest book, The Radical Leap Re-Energized.
In addition, TriNet recently launched an online forum called the Leadership Lab, where TriNet clients and worksite employees can post comments, ask questions, share ideas, and brainstorm about the many concepts brought forth in the video tutorials directly with fellow members of the TriNet community. This is a forum where those who are passionate about building (or being a part of) great teams can come to explore what Extreme Leadership means to them, their team, and/or their organization.
TriNet clients receive discounted pricing for Steve Farber's inaugural three-day Extreme Leadership conference in San Diego August 17th to 19th at the Hyatt Regency La Jolla in San Diego, CA. For more information, visit www.ExtremeLeadershipSummit.com.
"When I first joined TriNet, The Radical Leap: A Personal Lesson in Extreme Leadership (Farber's first book; named one of the 100 Best Business Books of All Time) was my first selection for the TriNet book club, and I'm thrilled that we have the opportunity to reinforce Steve's message about 'Extreme Leadership' with the entrepreneurs and small business owners in the TriNet family," said Burton M. Goldfield, CEO of TriNet. "It's my belief that the Extreme Leadership Series is the leadership framework for entrepreneurs because it focuses on why leadership is important since it not only impacts the lives of the teams we build, but also the lives of others around us."
"Entrepreneurs have so much to do on the journey to building a successful business, and most don't have time to focus on leadership development. Yet, in today's economic and business environment, effective leadership is more critical than ever," said Steve Farber, President of Extreme Leadership, Inc. "By partnering with TriNet on the Extreme Leadership Series, we're addressing the principals and strategies that can help give entrepreneurs a real shot of changing the world -- in business and beyond."
About Steve Farber
Steve Farber is President of Extreme Leadership, Inc. and founder of The Extreme Leadership Institute, two organizations devoted to changing the world through the cultivation and development of Extreme Leaders in business and beyond. He's the author of four books, including The Radical Leap: A Personal Lesson in Extreme Leadership -- named one of the 100 Best Business Books of All Time. For more information, visit www.stevefarber.com
About TriNet
TriNet is a trusted strategic HR partner to small businesses, providing critical HR-related services on an outsourced basis. TriNet's solutions help contain costs, minimize employer-related risks and relieve administrative burden to keep an entrepreneur's focus on core business functions. From employee benefits service and payroll processing to high-level human capital consulting, TriNet's PEO expertise is integrated with every facet of a client's business. TriNet specializes in serving fast-moving companies in fields such as technology and financial services, who recognize that top-quality employees are the most critical competitive asset. For more information, please visit http://www.trinet.com.
TriNet, Ambitions Realized and the TriNet logo are registered trademarks of TriNet. All other trademarks, service marks, registered trademarks, or registered service marks are the property of their respective owners.
Add to Digg Bookmark with del.icio.us Add to Newsvine
Contact:
Matthew Meigs
510-875-7320
[email protected]


Copyright @ Marketwire
Page: 1
Related Keywords:
board of directors, chairman of the board, human resources, PEO, HR, services, outsourcing, Human Resources,Business Issues,Human Resources,Human Resources,Marketwire, Inc.,Financial,Business,Family,Other,
---