Trevor Healy Appointed JAJAH Chairman and Chief Innovation Officer for Telefonica Europe
(January 18, 2011)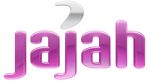 MOUNTAIN VIEW, CA -- (Marketwire) -- 01/18/11 -- JAJAH, the world's most innovative communications company, announced today Trevor Healy has been promoted to the position of JAJAH Chairman, where he will continue to drive JAJAH strategy. Trevor has also been appointed as Chief Innovation Office for JAJAH Europe and will remain a member of the Telefónica Europe Board. He will continue to live and work in the Bay Area.
As CEO of JAJAH since 2005, Trevor engineered the development of JAJAH from Silicon Valley start-up to global, multi-million dollar communications company. Since its acquisition by Telefónica Europe in January 2010, Trevor has taken on the broader role of integrating JAJAH's IP communications platform into the Telefónica business, including the development and launch of a number of innovative products for Telefónica in the UK, Germany and Spain.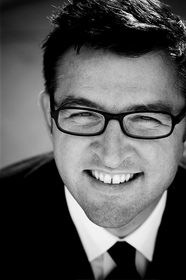 Trevor's appointment as Chief Innovation Officer for Telefónica Europe is recognition of JAJAH's central role in driving innovation that benefits Telefónica's 350 million customers.
Steve Alder, currently General Manager, UK and Group Devices for Telefónica Europe, will succeed Trevor as CEO of JAJAH from 1 March, 2011. He will report to Trevor in his capacity as Chairman of JAJAH as well as to Matthew Key, Chairman and CEO Telefónica Europe.
Steve is an accomplished communications executive with significant Silicon Valley experience, having worked closely with Apple and Google to bring the iPhone and Android devices to the UK and Europe.
JAJAH services are used in around 200 countries by millions of people and are integrated into everyday instant messaging and social media applications, as well as through its own JAJAH direct-to-consumer offer. Its business solutions, which provide seamless IP communications services across the organization, regardless of location or device, are used by thousands of small-to-medium and large enterprises across the world.
Matthew Key, Chairman and CEO of Telefónica Europe, said: "The acquisition of JAJAH has already enhanced the scope of our communications offering and opened up new capabilities in the voice communication space. We want to enable customer interactions, whether on Twitter, Yahoo, Microsoft or Facebook. Broadening communications' experiences is one of our core objectives.
"The appointment of a CIO for Telefónica Europe is a critical step in seizing the many opportunities afforded by today's Digital Revolution and I am delighted that Trevor has accepted this challenge. Trevor is a highly successful entrepreneur possessing a wealth of experience having played key roles at JAJAH, PayPal and VeriSign. He has also started and been a board member of a number of very successful Silicon Valley companies in the mobile space.
"This is a tremendous opportunity for Steve Alder and his promotion to CEO of JAJAH shows once again the depth and breadth of talent within the Group. I am confident that under Steve's management the JAJAH business will continue to prosper."
About JAJAH
JAJAH launched in March 2006 with a friendly, easy to use "web-activated calling" solution for any consumer with internet access. It has since developed and released a range of IP-telephony solutions, including JAJAH Direct, [email protected] and JAJAH mobile, which have attracted more than 10 million customers globally.
JAJAH has also emerged as the leading IP communication platform with a fully managed, scalable infrastructure providing white label and outsourced telephony services in more than 200 countries. The Platform has been chosen by a growing number of mobile operators, telcos and technology companies, including Yahoo!, Microsoft and Intel.
JAJAH is dedicated to bringing consumers, enterprises and telecommunications companies advanced telephony solutions to allow them to embrace the next generation of IP communications. Its services combine the barriers to communication and making it easier for people everywhere to stay in touch.
In 2010 JAJAH was acquired by Telefónica Europe, the leading global integrated communications operator.
JAJAH is headquartered in Mountain View, California with offices in Ra'anana, Israel.
About Telefónica Europe
Telefónica Europe is a business division of Telefónica comprising mobile, fixed and DSL operations in the UK, Ireland, Germany, the Czech Republic and Slovakia -- all of which use 'O2' as their consumer brand. Telefónica Europe also has 50% ownership of the UK and Irish Tesco Mobile and German Tchibo Mobilfunk joint venture businesses. Telefónica Europe is headquartered in Slough, UK, and has more than 55 million mobile and fixed customers.
Image Available: http://www2.marketwire.com/mw/frame_mw?attachid=1483060

Add to Digg Bookmark with del.icio.us Add to Newsvine
Contacts:
Paul Naphtali
Email Contact
+1 (650) 480-525


Copyright @ Marketwire
Page: 1
Related Keywords:
jajah, ip, communications, platform, technology, telephony, phone, call, mobile, voip, Czech Republic,Germany,Ireland,Israel,Spain,Marketwire,Apple Computer,Internet Technology,Business,Internet,
---