Travelers Use MyAssist to Avoid the Hazards of North American Blizzards
MyAssist Members Count on VPA Service Instead of Relying on Airlines
(February 23, 2011)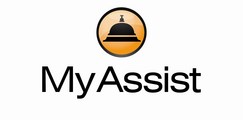 STEVENS POINT, WI -- (Marketwire) -- 02/23/11 -- MyAssist, the world's most connected personal assistance service for people and companies, today announced that it continues to help travelers who have been stranded during a series of blizzards that hit North America. Over Presidents' Day weekend, travelers had to navigate through thousands of cancelled flights due to heavy snow and strong winds that blew through the Midwest section of the U.S.
"But travelers shouldn't have to stand in long lines, sleep in airports or deal with the headache of rescheduling flights and hotels or finding alternative transportation," said John Noel, president and CEO of MyAssist. "MyAssist combines mobile technology with live personal assistance to empower people more than ever before. Every member has a team of people with expert knowledge and connections in the travel industry working on their behalf around-the-clock. Our members know that they will be well taken care of wherever they go -- regardless of what arises."
This weekend's storms were the latest in a series of winter blizzards that caused nearly 30,000 cancelled flights in January and 10,000 terminated flights during the December holidays. Bad weather conditions left tens-of-thousands of travelers stranded, many perturbed at the airlines and some sleeping on cots for days in airports.
"MyAssist restored my faith in travel despite the horrendous Christmas blizzard of 2010!" said Michael Thomas, a MyAssist customer. "The blizzard that hit the east coast affected my mother in her travel home to Emporium, Pennsylvania -- leaving her stranded, frustrated and distraught. When I called MyAssist to explain the situation, an amazing agent, Benjamin, took charge and treated my mother as if she were his own."
Thomas explained, "Benjamin found and booked her a new flight, a hotel which provided transportation and directions to other area airports, and even a three-way conference call with a manager from US Airways providing her the re-assurance that she would be OK and on the next available flight. Travel isn't easy even in the best of conditions, but with MyAssist I know that their help and resources in any situation are right at my fingers with the tap of an app."
MyAssist agents are experts in all aspects of travel assistance with intimate logistical knowledge and long-standing relationships with airlines, hotels, car rentals and other travel, transportation and hospitality services. Agents are trained to problem-solve complex logistical situations quickly and professionally. Members can sit back and relax while MyAssist agents work through the details of rebooking transportation, accommodation and logistical details.
"MyAssist removed the anxiety from my travel situation immediately," said Edward Nawotka, editor-in-chief of PublishingPerspectives.com. "Speaking at two conferences that required international business travel during a blizzard was very tense. MyAssist enabled me to fully concentrate on my presentation while they expertly handled re-booking my flight and new accommodations."
MyAssist is powered by a team of expertly trained, U.S. based personal assistants. Specialized agents deliver 24/7/365 travel assistance, global concierge services and general personal assistance to members for less than $10 a month. Services are available to members by phone, e-mail or through iPhone, Blackberry and Andriod mobile applications.
About MyAssist
MyAssist, a leading Live Personal Assistance service with the world's most well-connected agents, is a Noel Group member company. MyAssist provides a unique live agent service designed to empower and protect people's lives and experiences. Customers receive cost-effective, around-the-clock access to a team of experts in travel and reservations services, online research, emergency services and medical assistance. MyAssist is available as iPhone, BlackBerry and Android applications or can be used from any mobile device and land line. Companies can private label MyAssist to create a competitive advantage through innovative customer service and/or improve employee productivity. MyAssist is powered by the world's leading concierge, emergency travel and medical assistance infrastructures. For more information about MyAssist, visit www.myassist.com.
MyAssist is a trademark of The Noel Group. All other trademarks belong to their respective owners.
Media Contact
Alison Flood
Reichert Communications, LLC
858-836-1641
Email Contact


Copyright @ Marketwire
Page: 1
Related Keywords:
Virtural Personal Assistant, VPA, concierge services, travel services, travel agents, USA, Marketwire, Apple Computer, Business, Other,
---