Travel Still a Priority for Americans Says Cheapflights.com
Survey Data Shows Travelers Don't Plan to Give Up Their Vacations
(November 14, 2011)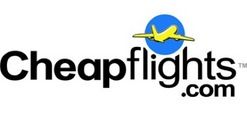 BOSTON, MA -- (Marketwire) -- 11/14/11 -- Cheapflights.com, the online leader in publishing travel deals, surveyed its newsletter subscribers from September through the end of October to gage how important holiday travel is given the current state of the economy. Proving that travel is an unquenchable passion for Americans, an overwhelming 80% of the 8,092 respondents say they have cut back their expenses in other areas to protect their travel budget.
"Our research clearly shows that Americans are still eager for a vacation getaway and will make room in their budgets, even if it means cutting down on other expenses to fit in their travel plans," said Lauren Sullivan, site editor at Cheapflights.com. "The drive to take a break, spend time with family and friends and explore either a new or well loved destination is irrepressible. Our goal is to equip travelers with information, inspiration and deals to turn this passion for travel into a getaway that soothes the soul without breaking the bank."
The majority of respondents in our survey were over 41 years of age (77%) with females accounting for 79% of the total responses. Of the total respondents, 46% plan to take at least one holiday with 76% budgeting at least $500 or more for their trip.
In terms of where most of our respondents wanted to visit, Europe was the number one choice as a holiday destination with 36% of the votes, followed by North America with 25% and then South America and Australasia coming in third and fourth with 13% and 14% respectively. Not surprisingly, the favorite type of holiday for those seeking a getaway was an escape for some fun in the sun, with family holidays and adventure travel ranking second and third with 23% and 21%.
Cheapflights.com Findings:
Area most wanted to go to
Africa 5% Asia 5% Australasia 13% Europe 36% Middle East 1% North America 25% South America 14%
Favorite type of holiday:
Sun 48% Adventure 21% City 6% Family 23% Ski 1%
Number of holidays this year:
One 46% Two 31% Three 23%
Total spend on holidays this:
Under $100 3% Under $200 3% Under $300 5% Under $500 13% Over $500 76%
To search and compare flight prices for winter sun or any other type of holiday, visit www.cheapflights.com.
For vacation ideas that let you mix and match budget, timeframe and trip type, go to Cheapflights.com's Be Inspired search tab at www.cheapflights.com/inspiration/.
About Cheapflights Media
Cheapflights Media is an international media network helping over 11 million visitors a month find top travel deals. Our Cheapflights brand was launched in 1996 and pioneered the online comparison of flight deals for users. Today, users compare a wide range of deals from hundreds of partners including online travel agents, consolidators and airlines to find the very best flight deals. With a mission to be the starting point for travel, Cheapflights works to deliver the industry's best airfare bargains, expert tips and inspiration. There are currently Cheapflights sites in the U.K., U.S., Canada, Germany, Australia & New Zealand, France, Italy and Spain. For more information, visit www.cheapflights.com. Our newest brand, Momondo, is a leading travel search engine for finding comprehensive worldwide pricing and availability on airfares. Winner of several awards, the site is ideal for users on specific travel schedules. For more information, visit www.momondo.com.
Add to Digg Bookmark with del.icio.us Add to Newsvine
Contact Information:
Dalia Blumenthal
Publicist
Tel: +1 416-926-1967
Mobile: +1 416-788-4573
E-mail: Email Contact
Website: www.cheapflights.com


Copyright @ Marketwire
Page: 1
Related Keywords:
Cheapflights, com, Cheapflights, travel survey, travel trends, top holiday destinations, budget travel, Canada, Africa, France, Germany, USA, Australia, New Zealand, Italy, Spain, Marketwire, , middle east, Family, Other,
---