TradeCard Expands Its Supply Chain Expertise in Asia to Deliver a Better Way to Manage Business
Former Kurt Salmon Consultant Cliff Entrekin Joins TradeCard to Help Manufacturers & Suppliers Standardize Transactions and Access Financing on a Single Platform
(November 01, 2011)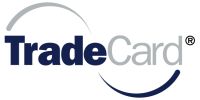 SHANGHAI, CHINA -- (Marketwire) -- 11/01/11 -- TradeCard, Inc., the supply chain collaboration platform used by more than 7,800 retailers, brands, manufacturers and service providers, has added Cliff Entrekin to its business development team to enable manufacturers and suppliers in Asia to better manage and grow their business. Entrekin will lead TradeCard's strategy to deliver a series of new cloud-based solutions that standardize transactions and automate workflow to enable businesses to better perform and meet customer demand. The announcement was made at the CHaINA '11 Live event being held in Shanghai, China November 2 - 3, 2011.
"Cliff will play a key role in our overall business development strategy to help suppliers improve performance and better manage their business," said Joseph Rodgers, Senior Vice President of Global Sales at TradeCard, Inc. "His experience and understanding of the Asian supply chain, particularly down at the factory floor level, will have a major impact on buyers and suppliers on the TradeCard network. As more manufacturers and suppliers expand the use of our cloud-based platform to run their businesses, the entire Asian apparel supply chain will benefit from improved speed and efficiency."
Entrekin will be based in Hong Kong where he will help small and mid-size businesses improve their supply chain capabilities while being more marketable to brands and retailers.
"Cliff's addition to the team is going to allow us to further develop solutions for our customers worldwide and particularly here in Asia" said Robert Lin, Managing Director of TradeCard Asia Pacific.
"The ability to someday have the entire industry collaborate on a single network is extremely powerful," said Entrekin. "TradeCard is uniquely positioned to deliver on this vision through its cloud-based platform, global network of trading partners, and extensive team of trade experts on the ground throughout Asia and other emerging regions. TradeCard delivers a social media model to the supply chain and the opportunities that exist for collaboration, speed and cost savings are substantial."
TradeCard enables companies to manage customer orders and transactions on a single platform that integrates financial services into the workflow. Key benefits include:
Create a centralized information exchange for all trading partners. TradeCard automates and streamlines processes and consolidates data to deliver greater visibility into order receipt, balance tracking and order inquiry.


Automate packing, scanning and shipment building processes to enhance accuracy and minimize chargebacks. TradeCard allows customers to accurately pack their customer's orders, print or order compliant carton labels, and generate a customer compliant ASN.


Leverage money movement and online financial services that improve cash flow and optimize working capital. TradeCard delivers access to financial services at different points in the transaction lifecycle: Pre and Post Export Financing, Payment Protection, Invoice Discounting on Early Payments, eFactoring, Settlement, Chargebacks, Credit Reports and Risk Monitoring Services.


Previously, Entrekin served as a supply chain consultant at Kurt Salmon Associates where he worked with clients such as Macy's, Ann Taylor, Collective Brands, Deckers and Brooks Brothers to reduce costs and improve visibility.
Document and workflow efficiencies through TradeCard span multiple trading partners within a supply network to generate time and cost savings for buyers, suppliers and service providers around the world. Financial services embedded into the platform lower trade financing costs and reduce credit related risk. Hosted technology and global support delivered by TradeCard provide a low cost to transact. Suppliers are quickly on-boarded by TradeCard's global support team. TradeCard's global network provides the necessary infrastructure to quickly shift trading partners or services from region to region as economic conditions change.
About TradeCard, Inc.
TradeCard, Inc. is a leading supply chain collaboration platform that improves margin, cash flow and visibility for over 7,800 buyers, sellers and service providers in 60+ countries. TradeCard delivers a Cloud-based network that facilitates complex multi-enterprise sourcing transactions across multiple layers of the supply chain. More than 38,000 individual users leverage the TradeCard Platform to streamline transaction flow from purchase order through production tracking, shipment and payment. Embedded financial services throughout the supply network reduce capital costs and risk. Multi-enterprise collaboration on the platform delivers visibility into the movement of goods from raw materials to the store shelf. TradeCard's on-the-ground trade experts throughout the world allow entire supply networks to rapidly join the platform.
The world's leading retailers and brands leverage TradeCard's platform and member network for sourcing and global trade, including Levi Strauss & Co., Columbia Sportswear, Guess and Rite Aid. TradeCard, Inc. is headquartered in New York City with offices in San Francisco, Hong Kong, Brussels, Taipei, Seoul, Colombo, and Shenzhen. TradeCard is located online at www.tradecard.com.
Add to Digg Bookmark with del.icio.us Add to Newsvine
Contact:
Stephanie Wu
TradeCard
(852) 3588 2508
[email protected]

Bryan Nella
TradeCard
+1-212-405-1855
[email protected]


Copyright @ Marketwire
Page: 1
Related Keywords:
TradeCard, China, Hong Kong, Marketwire, Inc., , Financial, Business, china, Other,
---