Top Technology Students From Midwest Universities Identified
One Hundred and Thirty-Six Students From Eleven Top Universities Excel in the ITA Fall Challenge Presented by GrubHub
(October 31, 2011)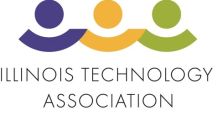 CHICAGO, IL -- (Marketwire) -- 10/31/11 -- Over 100 of the best and brightest technology students have been identified, through the 2011 ITA Fall Challenge presented by GrubHub. The responsibility lies on the local industry to keep them in Illinois.
"These students are among the future leaders of technology -- educated here at our world-class Midwest universities," said Fred Hoch, President, ITA. "The technology industry of Illinois needs to keep these bright minds at home and continue to nurture their talent. On behalf of our member companies, we are committed to doing just that."
The finalists from schools visited are:
University of Illinois Champaign-Urbana
Corbin Souffrant
Brendan Flanagan-Rosario
Ronald Liu
Sukolsak Sakshuwong
Andrew Pritchard
Daniel Liu
Robert Pieta
Reza Shiftehafar
Sean Hurley
Justin Kopinsky
Alex Decker
Matt "Murph" Finnicum
Keunhong Park
Yihua Lou
Jurand Nogiec
Tej Chajed
Duo Zhang
Josh Benbenek
Nicholas Jeffrey
Nathan DeGrand
Mingcheng Chen
Jayanth Madheswaran
Eric Mills
Daniel Winski
Kevin Verre
David Stein
Tsung-Lin Hsieh
Josh Holat
Aleksander Lopatin
Darshan Sanghani
Jordan Ebel
Kevin Banker
Perry Huang
Zhuoyuan Li
Thayalan Pirapakaran
Shengjie Wang
Illinois Institute of Technology
Jesse Taylor
Syed Madani
Jeff Engel
Xuanxing Xiong
Anirudh Sunkineni
Jeffrey Johnson
Kwadwo Anane
Ben Siver
Rachel Walker
Rahul Nair
Rupesh Ramachandra
Francesc Massanes
Allen Baker
Praneeth Tota
Brandon Pecylak
Mariano Divittorio
David Biedrzycki
Chen Shou
Corey Sarsfield
Bharat Raghavan
Prashastha Purushothama
Mark McGuire
University of Chicago
Damon Wang
Benjamin Gammage
Reed Molbak
Kevin Wang
Louis Wasserman
Runnan Yang
Kai Li
Northern Illinois University
Malyssa Galloway
Chi Zhang
Ross Hettel
Praveen Gajjala
Vincent Schramer
Zhihao Yuan
John Kakumanu
DePaul University
Damien Radtke
Matthew Young
University of Illinois at Chicago
Kevin Varkey
Chi Su
Islam Ismailov
Kunal Seth
Vivek Hariharan
Allie Curry
Garrett Padera
Sean Deitz
Francesco Costa
Craig Targosz
Alberto Gnemmi
Guan Wang
Sihong Xie
Vineet Menon
Bhaskaran Srinivasan
Cosmin Stroe
Camillo Lugaresi
Christine Costales
Divya Muppa
Nikhil Sunderraj
Northwestern University
Xudong Liu
Gabriel Peal
Jonathan Friedman
Ross Epstein
Dennis Ai
Josiah Matlack
Sergey Krilov
Bharath Pattabiraman
Ed Kim
Michael Hueschen
Yixi Zhang
Southern Illinois University
Kyle Turley
Timothy Kluthe
Jeffrey Wilson
Isaac Hatton
Shawn LeMaster
Aaron Rench
William Stimson
Jacob Byers
Louis Koester
Brian Richards
Illinois State University
Seth Hare
Justin Deresinski
Brian Jesse
Mradul Jain
Stephen Palmerin
Rajeev Sudarsan
Nicholas Skeels
Prasoon Jakhetia
Ravichandra Namburi
Nick Dunne
Elliott Mahler
Alex Duhanov
Loyola University
Martin Bradley
Richard Schmidt
Saloni Shah
Lina Qu
Purdue University
Bala Gnanasekaran
Pratik Savla
Dhruv Chhabra
Kevin Van Dyke
Meghana Chitale
The ITA Fall Challenge culminates on November 4, 2011 at TechNexus, with the Final Challenge. These finalists will address real life technology issues faced by local technology companies. The top scoring 3 students receive cash prizes of $5,000, $2,500, and $1,000, respectively. The daylong event includes the Final Challenge, Interviewing opportunities with sponsoring companies, a tour of some of the local technology companies and of course, the awards ceremony. Students will also attend a networking reception the evening of November 3, 2011 to meet some of the leaders of the local technology industry, civic, and government organizations.
The ITA thanks GrubHub, presenting sponsor, Allscripts, Backstop Solutions, Centro, Groupon, GE, Model Metrics and MPS Partners/Redpoint Technology, supporting sponsors, and participating sponsor companies including Applied Systems, Authentify, Agentis, ChannelIQ, Cleversafe, Clarity Consulting, Corptax, Dotomi, Forte CG, IfByPhone, kCura, Leapfrog Online, LyonsCG, MBX Systems, Orbitz, Orc, Pointbridge, Vibes Media and ZS Associates.
The winner of the 2011 ITA Fall Challenge Presented by GrubHub will be announced Friday afternoon November 4, 2011 via Twitter through @ITABUZZ. Look for the announcement around 3pm!
For more information about the Fall Challenge, visit http://ita.cx/clcmH6.
About the ITA
The Illinois Technology Association (ITA) is a driving force behind the growth of Illinois' vibrant technology industry. We are relentless in championing the development and application of technology, from start-up companies to industry leaders, leveraging the transformative nature of technology to revolutionize industries. ITA uniquely capitalizes peer-to-peer collaboration, networking, and access to experts across the breadth of business to cultivate the Illinois technology industry. The unique and powerful integration of these valuable and experienced resources differentiates the ITA as a source of accelerated growth for the technology industry of Illinois. For more information about ITA, please visit www.illinoistech.org
Contact the ITA at [email protected], follow the discussion on Twitter at @itabuzz, and visit www.illinoistech.org to find out more about how ITA supports the growth of the local industry.
About GrubHub
GrubHub is a ventured-backed company founded in 2004 by Chicago-based software engineers Matt Maloney and Mike Evans. The website shows consumers all of the local restaurants that deliver to them and allows diners to order food for restaurant delivery or pick-up online, by phone or through the GrubHub iPhone and Android app. Both apps are free from their respective app markets, and it is also free for diners to order online at GrubHub.com. After acquiring Dotmenu, the parent company of Campusfood and Allmenus, the company has the largest restaurant listing in the country with 250,000 restaurant menus in over 50 major cities and countless college towns across the US.
GrubHub's consumer site and mobile apps currently service Chicago, New York, Los Angeles, San Francisco, Boston, Philadelphia, Washington D.C., San Diego, Orange County, Oakland, Seattle, Portland, Denver, Boulder, Miami, Dallas, Fort Worth, Houston, and Phoenix, with plans to add more cities in 2011.
Contacts:
Dorothy Radke
Marketing & Communications
ITA
+1.312.924.1044
[email protected]


Copyright @ Marketwire
Page: 1
Related Keywords:
tech students, tech talent, fall challenge, ITA, Sales & Marketing, Networking, Jordan, Marketwire, , Restaurants, Business,
---