Top Technology, Media, and Telecom Companies Beat the Odds to Create Shareholder Value Amid Disruption and Uncertainty, Says Report by The Boston Consulting Group
These Companies Delivered Consistent Returns Through Innovation, Growth, and a Relentless Focus on Operations and Business Practices
(November 08, 2011)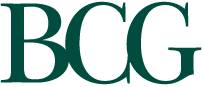 BOSTON, MA -- (Marketwire) -- 11/09/11 -- Top performers in the tech, media, and telecom (TMT) industries have found ways to deliver value amid unprecedented disruption, simultaneously focusing on innovation and growth and going back to the basics in their core businesses, according to a new report by The Boston Consulting Group (BCG), "Running Forward, Walking Backward: How Technology, Media, and Telecom Companies Can Generate Returns amid Shifting Business Paradigms."
TMT companies are responsible for -- and buffeted by -- the rise of tablets and cloud computing, emergence of social media, and explosion of data. At the same time, they cannot escape the general global economic uncertainty.
"Running Forward, Walking Backward" identifies the TMT companies that have generated the greatest shareholder value over the five-year period from 2006 through 2010. Several themes emerged from the research.
The best tech performers -- F5 Networks, Apple, Salesforce.com, and HTC -- made early bets on innovative products and services and cloud computing, giving them pole positions in the "post-PC era." Large-cap tech companies such as IBM, Apple, and Oracle generally outperformed the small-cap companies as a result of strategic clarity and professional execution.


Such successful media companies as Tencent, Baidu, and Naspers prospered by generating consumer insight and creating appealing products -- not simply from their strong presence in emerging markets, especially China. Other high-performance media companies are executing digital transformations of their businesses.


Operators from emerging markets returned 16 percent annually, sharply outperforming those from developed markets. In the past two years, the performance of the two sectors flipped, as mature telcos focused on getting back to basics, and younger telcos start to luff in the same headwinds as their more established peers.


"What we call the Big Exponentials -- the laws of progressive improvement sparked by Moore's Law -- are driving down the costs of components and expanding the performance of systems, devices, and networks," says coauthor David Dean, a senior partner in BCG's Munich office. "They are the invisible hand behind innovation, new business models, and new businesses. That so many TMT companies continue to deliver value in this environment is a testament to the innovation, agility, and resourcefulness of the industry."
Key Findings
The new report builds on the thirteenth annual report in BCG's Value Creators series. Among the 19 industries analyzed in the original report, technology and telecommunications retained their sixth- and seventh-place positions, respectively, achieved in the 2010 ranking, while media moved up a notch to eleventh place. Key findings include:
Tech companies returned 6.1 percent annually during the five-year period, while telecom companies returned 5.9 percent annually and media companies returned 4.6 percent. These figures are close to the average of 5.9 percent across all 19 industries.


The 13 TMT players from rapidly developing economies analyzed in the report are overrepresented at the top of the charts, occupying four of the top ten spots in the media sector and six of the top ten in the telecom sector.


Among the top-ten tech performers, strong annual sales growth contributed an average of 28 percentage points of TSR, accounting for essentially all of their shareholder value creation.


The average return of tech companies whose market capitalization is $35 billion or more was 7.9 percent, compared with 1.3 percent for small-cap stocks.


Without the contribution of two Chinese Internet companies, Tencent and Baidu, the media sector would have reported an annual return of 3.0 percent rather than 4.6 percent.


The media sector's ten top-performance companies generated a 28.1 percent annual return, equal to that of the tech sector's top ten and far surpassing the best telecom performers.


The telecom sector's 5.9 percent return was essentially the same as the average TSR of all companies in the Value Creators survey. The top ten did much better over the five-year period, generating annual returns of more than 17 percent, powered mostly by sales growth.


Over a longer period, from 2001 through 2010, the top-ten TMT players generated 28.9 percent annual returns, compared with 0.0 percent for the industry as a whole. Six of these top-ten players have a strong presence in rapidly developing economies.


Study Methodology
Of the 142 TMT companies analyzed, 58 are from the tech sector, 46 from media, and 38 from the telecom sector. To be ranked, companies needed to be publicly listed for all five years and have at least 25 percent of their shares publicly traded. We also imposed a minimum market-capitalization floor of $9 billion for technology and telecom companies and $3 billion for media companies.
Total shareholder return (TSR) is made up of six component parts that taken together capture the value a company creates for its shareholders. The first two elements -- revenue growth and change in profit margins -- represent a company's fundamental value. The third element -- the change in valuation multiple -- conveys investor perception of the company.(1) All three elements contribute to establishing the change in a company's market capitalization. The last three elements -- cash dividends, share repurchases, and debt repayments -- determine the contribution of cash payouts to a company's TSR.
A copy of the report can be downloaded at www.bcgperspectives.com
To arrange an interview with one of the authors, please contact Eric Gregoire at +1 617 850 3783 or [email protected].
About The Boston Consulting Group
The Boston Consulting Group (BCG) is a global management consulting firm and the world's leading advisor on business strategy. We partner with clients in all sectors and regions to identify their highest-value opportunities, address their most critical challenges, and transform their businesses. Our customized approach combines deep insight into the dynamics of companies and markets with close collaboration at all levels of the client organization. This ensures that our clients achieve sustainable competitive advantage, build more capable organizations, and secure lasting results. Founded in 1963, BCG is a private company with 74 offices in 42 countries. For more information, please visit www.bcg.com.
About bcgperspectives.com
Bcgperspectives.com is a new website -- available on PC, mobile phone, and iPad -- that features the latest thinking from BCG experts as well as from CEOs, academics, and other leaders. It covers issues at the top of senior management's agenda. It also provides unprecedented access to BCG's extensive archive of thought leadership stretching back almost 50 years to the days of Bruce Henderson, the firm's founder and one of the architects of modern management consulting. All of our content -- including videos, podcasts, commentaries, and reports -- can be accessed via PC, mobile, iPad, Facebook, Twitter, and LinkedIn.
(1) We calculate the multiple as the ratio of enterprise value (the combined market value of equity and debt) to EBITDA.
Image Available: http://www2.marketwire.com/mw/frame_mw?attachid=1792025
Image Available: http://www2.marketwire.com/mw/frame_mw?attachid=1792030
Image Available: http://www2.marketwire.com/mw/frame_mw?attachid=1792033
Image Available: http://www2.marketwire.com/mw/frame_mw?attachid=1792023
Image Available: http://www2.marketwire.com/mw/frame_mw?attachid=1792041
Image Available: http://www2.marketwire.com/mw/frame_mw?attachid=1792044

Copyright @ Marketwire
Page: 1
Related Keywords:
post-pc era, shareholder return, large cap, digital transformation, Sales,Sales & Marketing,Internet,Business Issues,Cloud Computing,Social Media,Podcast,Law & Regulations,Management,Finance/Accounting,Sales,Finance/Accounting,Sales,China,Marketwire, ,Communications Technology,Internet Technology,Business,Internet,china,Other,
---