Tix Corporation Receives Proposal From Mitch Francis
(June 05, 2012)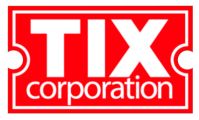 STUDIO CITY, CA -- (Marketwire) -- 06/05/12 -- Tix Corporation (the "Company") (OTCQX: TIXC) (PINKSHEETS: TIXC), a leading entertainment company providing discount ticketing services and branded event merchandising, today announced that its Board of Directors has received a proposed transaction from Mitch Francis, the Company's Chairman of the Board, President and Chief Executive Officer, to acquire all of the outstanding shares of common stock of the Company not already owned by Mr. Francis for $2.25 per share in cash. In addition, the proposed transaction provides that certain officers and directors, members of Mr. Francis' family and other related parties may be offered the opportunity to exchange their shares in the Company for shares in a newly formed acquisition vehicle in lieu of receiving cash. The proposed transaction is subject to a number of substantial conditions, including, among other things, (i) obtaining financing for the proposed transaction on satisfactory terms and (ii) the negotiation and execution of a definitive merger agreement on mutually acceptable terms. Mr. Francis is being assisted by Foros Securities LLC as his financial advisor in connection with the proposed transaction.
In response to the proposed transaction, the Board of Directors has unanimously approved the formation of a Special Committee consisting of two directors, Sam Georges and Mark Stolper, to act on behalf of the Company with respect to the proposed transaction and to analyze other strategic alternatives. The Special Committee is authorized to retain independent financial and legal advisors.
The Company cautions its stockholders, and others considering trading in the Company's securities, as follows: the Board of Directors has just received Mr. Francis' proposed transaction; the process of considering the proposed transaction and other strategic alternatives is only in its beginning stages; no decisions whatsoever have been made by the Special Committee in respect of the Company's response, if any, to the proposed transaction; the Special Committee will proceed in a timely and orderly manner to consider the proposed transaction and its implications; and there can be no assurance that the proposed transaction or any other transaction will be approved or completed.
About TIX Corporation
Tix Corporation (OTCQX: TIXC) is an entertainment company providing discount ticketing services and event and branded merchandising. It currently operates ten discount ticket stores in Las Vegas under the Tix4Tonight marquee, which offer up to a 50 percent discount for same-day shows, concerts, attractions and sporting events, as well as discount reservations for dining. The Company is also engaged in branded merchandise development and sales activities related to museum exhibitions and other events, including the King Tutankhamun, Cleopatra and Real Pirates tours as well as selling themed souvenir memorabilia and collectors' items in specialty stores in conjunction with the specific events and venues.
Safe Harbor Statement
Except for the historical information contained herein, certain matters discussed in this press release are forward-looking statements which involve risks and uncertainties. These forward-looking statements are based on expectations and assumptions as of the date of this press release and are subject to numerous risks and uncertainties which could cause actual results to differ materially from those described in the forward-looking statements. These risks and uncertainties are discussed in the Company's various historical filings with the Securities and Exchange Commission and, since November 2010, the Company's filings with the OTCQX. The Company assumes no obligation to update these forward-looking statements. A copy of the Company's report for the twelve months ended December 31, 2011 can be found on the Company website at www.tixcorp.com or at www.otcqx.com.
Contact:
Steve Handy
CFO
818-761-1002


Copyright @ Marketwire
Page: 1
Related Keywords:
Tix Corporation, Marketwire,Financial,Discount,Entertainment,Family,Other,
---