Tips for Using Social Media to Make Extra Money for the Holidays
(December 16, 2011)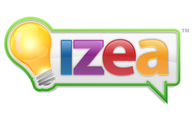 ORLANDO, FL -- (Marketwire) -- 12/16/11 -- IZEA, Inc. (OTCBB: IZEA), the global leader in social media sponsorship, offers these tips to consumers for using social media to make a little extra money for the holidays -- or to pay for those holiday bills in the New Year!
1. Be Social: In the 2011 Social Media Sponsorship Survey, IZEA found that leading advertisers evaluate top blogs by the quality of the conversation, industry relevance and level of reader engagement and comments. Raw traffic and number of followers were number four on the list. Effective users of social media engage with their blog readers and twitter followers. A blog or twitter feed with few updates or limited audience engagement has reduced monetary value.
2. Start a Sponsored Conversation: Current bloggers can make money through sponsored blog posts and display advertising by connecting with top brands. Networks like SocialSpark.com make it easy to submit a blog, assess its value and begin accepting advertiser opportunities.
3. Tweet That! Similarly, all that's needed is a twitter account to get started with networks like SponsoredTweets.com, which make it easy to earn money by sharing sponsored messages with your followers.
4. Be Transparent: The FTC mandates that all social media publishers mention to their readers that they're being paid to test a product or share feedback about a service. When selecting a social media sponsorship network, consider those that insert the disclosure automatically.
5. Avoid the 24/7 Infomercial: A blog or twitter feed with too much sponsored content will alienate followers and provide little value to advertisers. Instead, the twitter ratio should be a minimum of 20:1 personal tweets to one sponsored tweet. For bloggers, this ratio may be slightly lower.
6. Be Realistic: The 2011 Social Media Sponsorship Survey by IZEA also found that the average tweeter thought their blog was worth $134 -- advertiser value was less than half that. There was a $50 discrepancy between bloggers and advertisers. Trust the guidelines given by a social media sponsorship network.
7. No Blog, No Twitter? No Problem: Social media platforms like WeReward.com let users earn cash in millions of ways -- from checking-in to their favorite places, to other actions like taking a photo with different products, completing surveys and downloading apps, all on their smart phones.
According to entertainer and entrepreneur Kim Wacker from Atlanta, Ga. (@kckool), "Interactions with followers are what makes a twitter account or blog relevant to advertisers. Influence is not measured just by the numbers -- having 30,000 followers on twitter doesn't matter if no one is listening."
Editor's note: IZEA CEO Ted Murphy, in addition to Kim Walker and well-known blogger Deb Sutherland, are available for on-camera and phone interviews. Ted is credited as being the "father of social sponsorship," bringing this disruptive medium to life in 2005. Today, his vision is a staple in marketing strategies for local businesses and top brands around the world.
About IZEA
IZEA, Inc. ("IZEA") is the world leader in social media sponsorship, operating multiple marketplaces including WeReward, SponsoredTweets and SocialSpark. IZEA connects advertisers with social media publishers, helping them monetize their social media presence. The company has completed over two million social media sponsorships for customers ranging from small local businesses to Fortune 50 organizations. For more information about IZEA, visit www.izea.com.
Safe Harbor Statement
This press release contains forward-looking statements. Please read the full statement and disclosures here: http://izea.com/safe-harbor-statement
Add to Digg Bookmark with del.icio.us Add to Newsvine
IZEA, Inc.
Jennifer P. Brown
Email Contact
248-376-8079


Copyright @ Marketwire
Page: 1
Related Keywords:
IZEA, Marketwire, Inc., , Other,
---