Tiny Lights Now Available on the App Store
(June 23, 2011)
DMN Newswire--2011-6-23--
Creative agency Darling Dash launches new role playing game for iPhone and iPod touch
Newcastle upon Tyne, England 23rd June 2011 - Creative agency Darling Dash is proud to announce Tiny Lights, an exciting new game for iPhone and iPod touch, is now available exclusively on the App Store.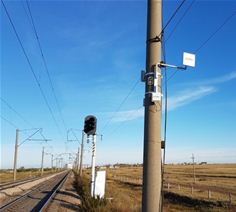 Tiny Lights
Tiny Lights takes place in a world that has been taken over by darkness. Players control a group of Tiny Lights - Social, Mystic, Brave, Link and Alpha - and must venture forth to the Dark Forest to rescue the Pillar of Power that has been stolen by the Light Eaters. On their journey through Dark Forest, players encounter other Tiny Lights that help them collect coins, save Sparks, and dispatch Light Eaters. Each Tiny Light has its own unique special ability to help players quest to solve the game's intriguing puzzles.
Tiny Lights explores core values of friendship, bravery, wisdom, connection and leadership in a game where the atmosphere is ambient, and at times hypnotic, as the world of Tiny Lights unfolds before players' eyes.
Tiny Lights was created and designed by creative agency Darling Dash and co-developed with Fluid Pixel Studios and CodeworksDev.
Creative Director and designer of Tiny Lights, Tim Allison of Darling Dash says: "We're really excited about Tiny Lights, and can't wait for people to start playing and enjoying the game. The App Store is a great place for us to bring this new title to the world."

The Tiny Lights App is available for 59p from the App Store on iPhone and iPod touch or at www.itunes.com/appstore
Page: 1
Related Keywords:
Darling Dash
---