Times Square ATMs Get Mobile Technology Makeover
TOUCHPOINT Introduces Times Square Crowds to Popular Brands via Mobile Phones
(February 23, 2012)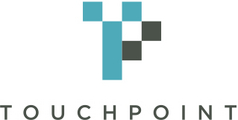 NEW YORK, NY -- (Marketwire) -- 02/23/12 -- TOUCH POINT TECHNOLOGIES, LLC, a mobile marketing company, announced today a new strategic partnership with FAM Capital Group (FAM), a leading national deployer and operator of ATM systems. As part of the 10-year partnership to include up to 6,300 locations, TOUCHPOINT is embedding its mobile technology through its patent-pending process in 16 FAM-owned and operated ATMs in the New York City Times Square area, giving marketers access to the quarter-million pedestrians who enter Times Square each day.
"Times Square is an iconic world landmark defined by its advertisements and spectacular billboard displays that broadcast messages broadly to the area," said Barry Van Scoten, Chairman and CEO of TOUCHPOINT. "The Times Square deployment connects brands with their audiences -- who are primed to receive messages and to take action -- in a way traditional billboards cannot. We look forward to tracking the success and impact of this leading-edge location-based mobile marketing initiative."
TOUCHPOINT's proprietary technology allows it to direct ads to mobile devices within a 300-foot radius of the host device. When a device comes within range of the broadcast zone, the device is 'pinged' with an 'opt-in' message. Acceptance of the message will transfer the content from the TOUCHPOINT BROADCAST UNIT (TBU) to the consumer's mobile device where it can be viewed, stored and acted upon at the discretion of the consumer.
"TOUCHPOINT is on the forefront of using mobile technology to capture the attention of consumers," said Fred Wich, CEO of FAM Capital Group. "They are leading the way in bridging the gap between a consumer's physical location and the digital messages they receive."
According to recent studies, 85 percent of U.S. consumers over the age of 18 own a mobile device, and those consumers spend an average of three hours a day on those devices. Additionally, 100 percent of smartphones are Bluetooth and Wi-Fi -capable, meaning that they can communicate with other compatible devices within a certain range of distance, often 300 feet. This means that marketers have endless opportunities to reach consumers through mobile interactions.
About TOUCH POINT Technologies, LLC
TOUCHPOINT connects brands with consumers where they live, work and shop using today's universal accessory, their mobile device. Through a nationwide network of TOUCHPOINT BROADCAST UNITS (TBUs) designed to reach the consumer at and beyond retail through Bluetooth and Wi-Fi connectivity, TOUCHPOINT provides brands with the ability to deliver content to a wide variety of devices.
About FAM Capital Group
FAM Capital Group is a leading national full-service deployer and operator of ATMs, with a current platform of more than 6,300 ATMs. For more information, visit http://famatm.com/.
Media Contact:
David Bray
Middleberg Communications
(212) 812-5666
Email Contact


Copyright @ Marketwire
Page: 1
Related Keywords:
TOUCH POINT TECHNOLOGIES, LLC, Displays,Communications,WiFi,Smart Phone,Accessories,Home Networks,Accessories,USA,Marketwire, ,Communications Technology,Other,
---