TimeKeeper Runs on Arista Low-Latency Switches
The Fastest, Lowest-Latency Network Switches Now Support the Most Powerful Time Distribution and Synchronization Software
(April 25, 2012)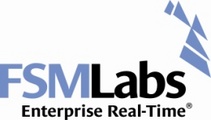 AUSTIN, TX -- (Marketwire) -- 04/25/12 -- FSMLabs® today announced that TimeKeeper™, its groundbreaking time management software for high-speed trading and extreme time-critical applications, now runs on the Arista 7124sx and other Arista Networks switches. Arista switches are recognized by industry watchers and users of time-critical applications as the top-performing network switches in terms of speed and low-latency. The result of the TimeKeeper plus Arista combination is ultra high precision time synchronization and time resilience on a key building block of time-critical networking.
"Our customers who care most about precision time management are often Arista Networks customers too," said FSMLabs CTO Cort Dougan "Thanks to great cooperation with the Arista technical team, we've produced a combination package with extraordinary performance for our shared customers. There is no question that TimeKeeper's timing network resiliency is a hot topic for these customers, and we have several who have been eager to install TimeKeeper on Arista."
While distributing and synchronizing time at the sub-microsecond level to networked applications, TimeKeeper can also serve as a "time hub" or boundary clock. It monitors reference time from multiple sources -- PTP, NTP, and even pulse-per-second -- and generates high-precision reference time for downstream clients using both PTP and NTP.
With resiliency provided by redundant time sources, TimeKeeper is easily programmed to prioritize multiple time sources, enabling failover to the back-up if the current primary reference source develops problems. Timing performance is logged at every node, servers and clients, to provide an auditable cross-check of time precision across networks, as well as triggering alerts to operators or administrative programs if performance issues rise.
"As high-speed trading becomes both faster and also time-sensitive to market movement and venue latency, the risk of the most minor failures in reference time becomes potentially more costly," says Ed Chapman, vice president of business development, Arista Networks. "TimeKeeper's integration with Arista's switches provides our mutual customers a world-class time management solution, and is another example of the remarkable extensibility and openness of Arista EOS."
The integration of TimeKeeper across Arista switches is made possible through Arista EOS, an advanced network operating system, enabling open third-party development. Arista's award-winning 7100 series of high performance 10 Gigabit Ethernet switches offer up to 48 ports of non-blocking line rate bandwidth and low-latency switching with the highest port density in a 1 RU form factor.
For more information about TimeKeeper, timing network resilience or a demonstration of TimeKeeper on Arista Network switches, contact FSMLabs at sales@fmslabls.com.
About FSMLabs
FSMLabs is a technology development company specializing in time-related innovation. The firm's latest product is TimeKeeper, the software solution of choice for a growing number of high-speed trading firms for high-precision synchronization of time data from reference clocks to the application layer in networked environments. FSMLabs has more than 12 years experience in real-time operating systems and software for industries such as finance, avionics and robotics, where time is a mission-critical resource. The company is privately held and headquartered in Austin, Texas. For more information, visit http://www.fsmlabs.com.
TimeKeeper is a trademark of FSMLabs Inc. FSMLabs is a registered trademark of Finite State Machine Labs Inc.
Add to Digg Bookmark with del.icio.us Add to Newsvine
Contact:
Kathleen Hawk for FSMLabs
Clearview PR
Email Contact
847-687-2222


Copyright @ Marketwire
Page: 1
Related Keywords:
high frequency trading, low latency, Arista, TimeKeeper, network, switch, boundary clock, failover, Applications, Finance, Networking, Computer Technology, Server Hardware, Server Computers, Switches, Management, Finance/Accounting, CTO/CIO, Finance/Accounting, Marketwire, Inc., , Computer Science, Engineering, Business, Other,
---