Time-Savers or Time-Wasters? New Sage Survey Looks at Factors Slowing Entrepreneurial Productivity
Disconnected Applications and Redundant Processes Top the List
(May 09, 2012)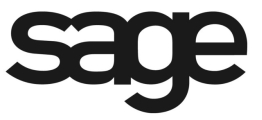 ATLANTA, GA -- (Marketwire) -- 05/09/12 -- At a time when entrepreneurs can and are conducting business anytime, anywhere with the use of mobile devices and the cloud, increased productivity levels and more time spent focused on growing or conducting business versus managing it should follow suit. Not so, according to the results of Sage North America survey which were released today.
The Sage survey examined how entrepreneurs in businesses with 0 to 9 employees manage their firms and use technology, how many different systems they have in place and how much time they spend on administrative tasks.
"The Sage survey found that these small businesses want to do more with less, as 34% stated that they prefer using a single application to manage administrative tasks, or at a minimum, that their applications worked together more efficiently(i)," said Connie Certusi, executive vice president and general manager, small business solutions, Sage North America. "These results, along with the feedback that we receive directly from customers, allow us to have a better understanding of what small businesses are looking for so we can develop tools that meet the real needs of its users."
While small business owners have expressed a desire to take advantage of mobile applications or the cloud to help them manage operations more efficiently, the survey findings reveal these tools are not widely used. In fact, many small business owners are still relying on paper to manage calendars (13%), projects (32%), to-do lists and assigning tasks to others (38%), and time tracking (23%), which is time consuming and can significantly impact their productivity.
Other findings from the survey include:
32% said that they and their staff spend up to nearly a quarter of their time on basic administrative tasks; another 24% said they spent up to half their time on those tasks.
66% said that they use three or more different software applications (desktop, web, mobile) to manage their day-to-day operations in addition to manual systems.
Many small business owners experience a number of issues when switching between multiple applications to manage various functions of their business including: finding needed information (27%), switching between applications to do invoicing is time consuming (32%), and redundant data entry -- which leads to potential for mistakes and errors -- wastes time (40%).
51% wish that their applications were linked together. However, 52% of those respondents said their applications don't have the ability to link together, while 21% don't have the time to figure out how to link the applications together.
Of those small businesses that still rely on paper, 35% cited that, 'our manual system works fine' as a reason for not making the move to software applications.
To see an infographic depicting some of the findings above, please visit: http://bit.ly/JplQWi.
About Sage
Sage is a leading global supplier of business management software and services for small and midsized businesses. The Sage Group plc, formed in 1981, was floated on the London Stock Exchange in 1989 and now employs more than 12,300 people and supports more than 6 million customers worldwide. For more information about Sage in North America, please visit the company website at SageNorthAmerica.com. Follow Sage North America on Facebook, Facebook.com/SageNorthAmerica, and Twitter, Twitter.com/SageNAmerica.
© 2012 Sage Software, Inc. All rights reserved. Sage, Sage Software, Sage logos, and the Sage product and service names mentioned herein are registered trademarks or trademarks of Sage Software, Inc. or its affiliated entities. All other trademarks are the property of their respective owners.
(i) 18% of respondents
Add to Digg Bookmark with del.icio.us Add to Newsvine
Media Contact:
Yvonne Yuen
604-207-3563
yvonne.yuen@sage.com


Copyright @ Marketwire
Page: 1
Related Keywords:
disparate apps, multiple apps, SMB, business management, entrepreneurs, micro businesses, , Applications, Internet, Internet Server Applications, Management, Marketwire, Inc., , Internet Technology, Business, Other,
---