ThinkFlood Joins ng Connect to Advance Mobile Control of Home Systems
(November 16, 2011)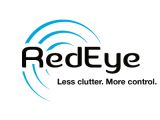 WALTHAM, MA -- (Marketwire) -- 11/16/11 -- ThinkFlood, developer of the award-winning RedEye control systems, today announced its participation in the ng Connect Program, the multi-industry open innovation program founded by Alcatel-Lucent (EURONEXT PARIS: ALU) (NYSE: ALU) to create the new connected user experience.
As part of the ng Connect program, ThinkFlood joins a wide variety of software and hardware companies developing new applications for next generation wireless technologies. ThinkFlood's focus within the group is to push for the kind of anywhere, any device control capability that it has pioneered with its RedEye line.
"ng Connect is a great place to collaborate on the development of our interconnected lifestyles," said Matt Eagar, Co-Founder and President of ThinkFlood. "Alcatel-Lucent has brought together companies across a diverse group of industries to push the boundaries of what it means to be online."
On June 2, 2009, ThinkFlood was the first company to introduce a universal remote system for iOS devices. This year the company released its first networked home automation controller and updated its home control application to include Android compatibility. ThinkFlood is the only control solution provider for the home to offer compatibility with multiple mobile platforms along with the ability to control the home using any web browser.
"We're excited to have ThinkFlood join the ng Connect Program," said Jason Collins, VP of Emerging Technology & Innovation, Alcatel-Lucent. "Helping people remain connected wherever they are is a major focus for us, and we see ThinkFlood as a leader in bringing this new level of integration in residential markets."
About ThinkFlood
ThinkFlood develops and markets next-generation remote control systems. Its award-winning RedEye platform for smartphones, tablets, and PCs offers multi-platform, multi-user control designed specifically for today's networked lifestyle. ThinkFlood is a privately held company headquartered in Waltham, Massachusetts. For more information, visit http://thinkflood.com.
About The ng Connect Program
The ng Connect Program is dedicated to the creation of the new generation connected user experience. With its dynamic multi-industry membership, the organization drives relevance and new business models through innovation. ng Connect has increased awareness in the telecommunications industry and among consumers of the possibilities of LTE and next generation technologies with the development of 20 service concepts including the Virtual Personal Stylist, Fan Cam, Gametime Media Table and the LTE Connected Car. Founded by Alcatel-Lucent, ng Connect is comprised of more than 80 members including leading network, consumer electronics, application and content providers. For a full list of members please visit: http://www.ngconnect.org/members/index.htm and for more information on the ng Connect Program, visit: www.ngconnect.org. Follow us on Twitter at: http://twitter.com/ngConnect.
Add to Digg Bookmark with del.icio.us Add to Newsvine
Contacts
April Mendez
ThinkFlood, Inc
617-299-2000 x1005
[email protected]

Pamela Preston
ng Connect
212-616-6001
[email protected]

Alicia Mickelsen
ng Connect
212-616-6002
[email protected]


Copyright @ Marketwire
Page: 1
Related Keywords:
mobile connectivity, alcatel-lucent, home theater remote, universal remotes, RedEye, thinkflood, Home,Internet,Digital Media Software,Home Theater,Communications,Web,Remote Controls,Smart Phone,Applications,browser,Social Media,Marketwire, ,Theater,Lifestyle,Consumer Electronics,Internet Technology,Business,
---