The Second Edition of Riak Handbook Available Now for Download
(June 01, 2012)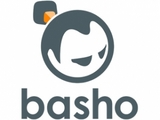 CAMBRIDGE, MA -- (Marketwire) -- 06/01/12 -- Basho Technologies today announced the immediate availability of the second edition of Riak Handbook. The significantly updated Riak Handbook includes more than 43 pages of new content covering many of the latest feature enhancements to Riak, Basho's industry-leading, open-source, distributed database. Riak Handbook is authored by former Basho developer and advocate, Mathias Meyer.
Riak Handbook is a comprehensive, hands-on guide to Riak. The initial release of Riak Handbook focused on the driving forces behind Riak, including Amazon Dynamo, eventual consistency and CAP Theorem. Through a collection of examples and code, Mathias' Riak Handbook explores the mechanics of Riak, such as storing and retrieving data, indexing, searching and querying data, and sheds a light on Riak in production. The updated handbook expands on previously covered key concepts and introduces new capabilities, including the following:
An overview of Riak Control, a new Web-based operations management tool
Full coverage on pre- and post-commit hooks, including JavaScript and Erlang examples
An entirely new section on deploying Erlang code in a Riak cluster
Additional details on secondary indexes
Insight into load balancing Riak nodes
An introduction to network node planning
An introduction to Riak CS, includes Amazon S3 API compatibility
The updated Riak Handbook includes an entirely new section dedicated to popular use cases and is full of examples and code from real-time usage scenarios.
Mathias Meyer is an experienced software developer, consultant and coach from Berlin, Germany. He has worked with database technology leaders such as Sybase and Oracle. He entered into the world of NoSQL in 2008 and joined Basho Technologies in 2010.
Riak Handbook is available for purchase at riakhandbook.com. Single editions are available at $29/download. Special promotion pricing is available through June 4th. Site licenses are available for organizations implementing Riak for only $249. A print version of Riak Handbook will be available shortly.
About Basho Technologies
Basho Technologies is the leader in highly-available, distributed database technologies used to power scalable, data-intensive Web, mobile, and e-commerce applications and large cloud computing platforms. Basho customers, including fast-growing Web businesses and large Fortune 500 enterprises, use Riak to implement content delivery platforms and global session stores, to aggregate large amounts of data for logging, search, and analytics, to manage, store and stream unstructured data, and to build scalable cloud computing platforms.
Riak is available open source for download at http://wiki.basho.com/Riak.html. Riak EnterpriseDS (EDS) is available with advanced replication, services and 24/7 support. Riak CS enables multi-tenant object storage with advanced reporting and an Amazon S3 compatible API. For more information visit www.basho.com or follow us on Twitter at www.twitter.com/basho
Jena Rossi
Account Manager
SHIFT Communications
617-779-1878
Email Contact


Copyright @ Marketwire
Page: 1
Related Keywords:
Basho Technologies, Applications,Storage,Database,Internet,Business Issues,Cloud Computing,Services,Software,Misc,Database,Search,Internet Server Applications,E-Commerce,Search Servers,Management,Germany,Marketwire,Internet Technology,
---