The Salvation Army Expands Cloud Client Computing With Wyse, Replacing PCs
UK Arm of Charity Exploits Wyse Zero Clients Optimised for Citrix Technology, Simplifying IT Management Costs and Delivering High Performance for Demanding Users
(October 25, 2011)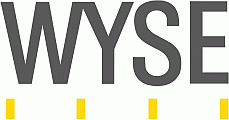 LONDON and SAN JOSE, CA -- (Marketwire) -- 10/25/11 -- Wyse Technology, the global leader in cloud client computing, today announced a major extension of how its cloud client computing technology supports the work of the Salvation Army in the UK. The world famous charitable and religious organisation will be rolling out a new virtual desktop infrastructure based on Citrix HDX technology and Wyse Xenith zero clients, delivering a superior end user experience and helping to reduce IT management and support costs. The first major implementation will be at the Salvation Army's theological college, the William Booth College in London.
The Salvation Army is one of the largest, most diverse providers of social services in the UK after the government. Founded in East London in 1865, the Salvation Army is both a church and registered charity that demonstrates its Christian principles through social welfare provision.
The organisation is a long established user of Wyse thin clients to provide secure access to IT services for staff and clients in its nationwide network of welfare centres and LifeHouses which provide comprehensive support and assistance to the homeless and their families. This entry level thin client infrastructure is supporting all of the organisation's frontline services and delivering rigorous value for money especially since the first units installed more than five years ago are still working at maximum performance.
The Salvation Army now plans to expand the use of virtual desktops across the whole organisation with a solution based on Wyse Xenith zero clients and a Citrix XenDesktop environment. As traditional PCs are replaced at more senior levels within the charity, this solution will meet the new requirements for virtual desktops that deliver a superior multi-media experience especially for audio and video applications used for e-learning and ministry work.
The new Wyse Xenith virtual desktop environment will operate alongside the current Wyse thin client infrastructure. As one of the pilot projects for the Wyse Xenith clients, the Army is replacing the PCs used by the students and teaching staff at the Salvation Army's own theological college, the William Booth College. The support for dual screens, in addition to the speed and support for working with the latest multi-media applications, makes the Wyse Xenith zero clients an ideal desktop for teaching and learning in the college. The new virtual desktops will go live in summer 2011 as part of a major refurbishment of the college's facilities.
End users and the small IT team at the Salvation Army will benefit from how the Wyse Xenith zero client is purpose built to take full advantage of Citrix HDX technology. Its groundbreaking design requires no local configuration or management, has virtually no attack surface for malware, auto-discovers XenDesktop right out of the box, supports webcam functionality and launches a full Windows desktop in seconds.
As Martyn Croft, CIO, the Salvation Army UK and Ireland, said: "The doors really opened when we saw how the combination of Wyse Xenith zero clients and Citrix XenDesktop maximised the benefits of HDX technology. In answering our requirements for a superior multi-media experience, we will be able to extend the benefits of desktop virtualisation to a much wider community of end users who previously would only have accepted a high performance PC on their desk."
Andy Gee, UK sales director, Wyse Technology said: "The Salvation Army does tremendous work in communities across the country and we're proud of how our solution supports their welfare work and now the wider work of this important institution. Their decision to accelerate their adoption of cloud client computing across the organisation is testament to how our solution answers an urgent need for high performance computing that delivers the best possible value for money and operational flexibility."
About Wyse Technology
Wyse Technology is the global leader in Cloud Client Computing. Wyse portfolio includes industry-leading thin, zero and cloud PC client solutions with advanced management, desktop virtualization and cloud software supporting desktops, laptops and next generation mobile devices. Cloud client computing replaces the outdated computing model of the unsecure, unreliable, energy-intensive and expensive PC, all while delivering lower TCO and a superior user experience. Wyse has shipped more than 20 million units and has over 200 million people interacting with their products each day, enabling the leading private, public, hybrid and government cloud implementations worldwide. Wyse partners with industry-leading IT vendors, including Cisco®, Citrix®, IBM®, Microsoft, and VMware® as well as globally-recognized distribution and service partners. Wyse is headquartered in San Jose, California, U.S.A., with offices worldwide. More information can be found at www.wyse.com.
Add to Digg Bookmark with del.icio.us Add to Newsvine
Media Contact:
Allison Darin
408-473-1223
[email protected]


Copyright @ Marketwire
Page: 1
Related Keywords:
Thin, Cloud, Zero, Sales,Applications,Sales & Marketing,Business Issues,IT Management,Management,Sales,CTO/CIO,Sales,Ireland,USA,Marketwire, ,Military,
---