The Omni Group Announces Latest Version of OmniPlan
OmniPlan 2.0 Enables More Powerful Collaboration and Organization
(July 18, 2011)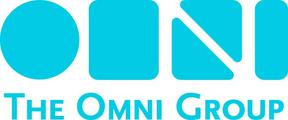 SEATTLE, WA -- (Marketwire) -- 07/18/11 -- The Omni Group, a developer of productivity applications for Mac and iOS, today announced the release of its updated organization and planning tool, OmniPlan 2.0. OmniPlan is a professional-grade project management application designed for the Mac allowing business professionals to manage projects of any complexity. OmniPlan 2.0's enhanced feature set includes new cross-resource collaboration, sophisticated scheduling, enhanced task and resource management, multiple filters and baselines, and improved printing options.
Today's professionals require applications that enhance productivity and increase collaboration across project teams. With this latest release of OmniPlan, the Omni Group is furthering its commitment to provide robust applications that are easy to use and offer an interface that is familiar, friendly and intuitive.
"We are constantly looking for innovative ways to enhance our applications, and are extremely pleased to offer new features in OmniPlan 2.0 that make project management easier to organize and schedule, more collaborative, and more fluid in execution," said Ken Case, CEO and founder of the Omni Group. "Many of these features are focused on facilitating collaboration across project teams, including smart scheduling, change tracking, and resource allocation. OmniPlan 2.0 is extremely flexible, allowing users to manage simple plans as well as intricate projects."
OmniPlan 2.0 includes powerful new features that specifically allow users to break down tasks, optimize project resources, control costs, and monitor their entire project at a glance. The new features in OmniPlan 2.0 include:
Enhanced Collaboration - Improves collaboration, including calendars and resources, so users can share and update projects between collaborators. It allows users to sync entire projects between various resources using a WebDAV server. This new functionality gives users the ability to download new changes automatically via Apple Bonjour™ or at a specified interval. Users can publish tasks and pull in updates, import vacation and holiday schedules from a server-based calendar, or use Apple's Calendar Server to pull in free and busy times for all resources. Additionally, OmniPlan 2.0 provides change tracking, which allows all team members working on a project to review changes made in a document.


Smart Scheduling - Features smart scheduling, which enables users to account for the variance in a schedule of an individual resource or the project as a whole. In addition, OmniPlan 2.0 now supports fiscal years in addition to calendar years, allowing users to choose whether tasks are due quarterly or seasonally. It also allows users to schedule projects backwards from a fixed end date, and includes the ability to highlight the critical path to individual milestones in the new Project: Milestones inspector.


Enriched Resource Allocation - Provides the ability to manage resource allocation for both people and tools. It also features a task splitting tool that allows users to divide the time of a task to fit around specific interruptions, and can create hammock tasks that have start and end dates based on user-defined prerequisites. In addition, default task and resource attributes can be configured per project or in a template for faster task creation, and tasks can be color-coded based on the resources. Finally, OmniPlan 2.0 includes visual timelines that allow users to see a complete project visually and violation notifications that keep the team updated regarding any potential scheduling conflicts.


Multiple Filters and Baselines - Permits users to save multiple, commonly-used filters for quick re-use, enabling the ability to see a project through to completion. Users can also configure publishing actions to use filters and create, save, and compare projects against multiple baselines.


Improved Printing Options - Completely optimized for the Mac experience, including headers and footers that are more flexible, as well as featuring the ability to expand or collapse all notes, tasks and resource groups. It also includes customizable page margins that support mirroring on facing pages.


OmniPlan 2.0 offers a streamlined, intuitive interface for both basic planning options and more in-depth functionality. From customizable views to fast data entry, OmniPlan 2.0 helps users manage complex projects without requiring additional technical expertise.
OmniPlan 2.0 is available for $199.99 in the Mac App Store and from the Omni Group Store. Users who purchased OmniPlan 1.0 either from the Mac App Store or the Omni Group's website after January 6, 2011 will receive a free upgrade. For more information about OmniPlan, please visit http://www.omnigroup.com/products/omniplan/.
About the Omni Group
One of the first companies to develop software for the Mac OS X platform, the Omni Group is today a leading developer for Apple products and has designed and engineered an array of Mac, iPad and iPhone tools for productive creativity. Founded in 1993, the Omni Group is located in Seattle.
Media Contact
Colleen Moffitt
Communique PR
(206) 282-4923 ext. 113
Email Contact


Copyright @ Marketwire
Page: 1
Related Keywords:
The Omni Group, organization and planning tool, Mac, OS9, OSX, Marketwire, IT (Information Technology), Productivity Applications, Apple Computer, Business, Business Professionals,
---