The New Ireland Fund, Inc. Monthly Portfolio Update
(June 01, 2012)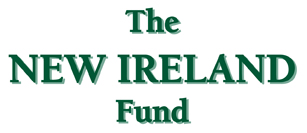 BOSTON, MA -- (Marketwire) -- 06/01/12 -- The New Ireland Fund, Inc. (NYSE: IRL) today released an updated Monthly portfolio statement as of May 31, 2012
% of Market Security Name Shareholding US $ Market Value Value --------------------------------------------------------------------------- AER LINGUS 526,014 602,258.70 1.18% ARYZTA AG 80,820 3,751,352.86 7.37% C&C GROUP PLC 269,779 1,144,134.45 2.25% CONTINENTAL FARMER GROUP PLC 765,697 255,620.40 0.50% CPL RESOURCES PLC 504,153 1,732,933.72 3.41% CRH PLC 340,350 5,723,207.15 11.25% DCC PLC 40,541 952,407.61 1.87% DRAGON OIL PLC 266,104 2,056,393.50 4.04% ELAN CORP PLC 170,619 2,381,841.24 4.68% FBD HOLDINGS PLC 64,014 641,113.30 1.26% GLANBIA PLC 135,184 974,470.39 1.92% GRAFTON GROUP PLC 121,708 415,640.26 0.82% ICON PLC 25,173 540,464.31 1.06% IFG GROUP PLC 630,393 1,013,280.15 1.99% IRISH CONTINENTAL GROUP PLC 102,730 2,032,319.91 3.99% KENMARE RESOURCES PLC 1,941,815 1,361,337.20 2.68% KERRY GROUP PLC 135,691 5,856,167.47 11.51% KINGSPAN GROUP PLC 212,741 1,811,047.93 3.56% ORIGIN ENTERPRISES PLC 456,287 1,946,399.54 3.83% PADDY POWER PLC 38,643 2,484,557.09 4.88% RYANAIR HOLDINGS PLC ADR 25,434 780,823.80 1.53% RYANAIR HOLDINGS PLC 937,342 4,693,835.90 9.23% SAP AG 27,144 1,557,279.72 3.06% SCHNEIDER ELECTRIC SA 17,000 905,312.66 1.78% SMURFIT KAPPA GROUP PLC 185,615 1,168,168.93 2.30% TOTAL PRODUCE PLC 552,258 308,642.16 0.61% TOTAL SA 20,157 866,448.86 1.70% TVC HOLDINGS PLC 815,973 857,569.87 1.69% UNITED DRUG PLC 370,124 1,006,803.53 1.98%
The holdings are subject to change at any point in time hereafter.
Investment Objective: The New Ireland Fund, Inc., (NYSE: IRL) a closed-end diversified investment company, seeks long-term capital appreciation through investment of at least 80% of its assets in a portfolio of Irish securities.
The New Ireland Fund, Inc. is managed by Kleinwort Benson Investors International Ltd., a wholly owned subsidiary of Kleinwort Benson Investors Dublin Ltd.
For further information, please contact
The New Ireland Fund, Inc.
(800) 468-6475
Website: www.newirelandfund.com


Copyright @ Marketwire
Page: 1
Related Keywords:
The New Ireland Fund, Inc., Ireland,Marketwire, Inc.,
---