The New $99 Wyse Zero Client Provides Simple and Cost-Effective Computing Access for Education and SMBs Worldwide
Wyse Expands E Class Zero Client Offering for Windows MultiPoint Server
(January 11, 2012)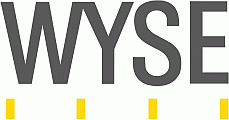 SAN JOSE, CA and LONDON -- (Marketwire) -- 01/11/12 -- Wyse Technology, the global leader in cloud client computing, today announced the introduction of the Wyse E02 zero client in support of Microsoft's Shape the Future program, which has provided technology and access to over 10 million students around the world over the past five years. In conjunction with Shape the Future, Microsoft and Wyse have supported significant education-related initiatives in Africa and Eastern Europe. In Serbia, Microsoft's Windows MultiPoint Server 2011 and Wyse E01 zero clients are expanding access to the latest learning technologies for over 30,000 students.
Jasna Matic, State Secretary for Digital Agenda and former Minister for Telecommunications and Information Society said, "Enhancing ICT for education is a major goal of the Government, and this programme is delivering on our promise to give every student access to their own computer at school. With cutting edge technology from Microsoft and Wyse, our schools have a solid foundation for delivering education to the highest standards."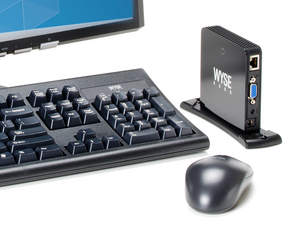 The Wyse E01 zero client and the Wyse E02 zero client work with Windows MultiPoint Server 2011 to enable multiple students or SMB users to share a single server. The E02 is easy for teachers to set up and use in the classroom, providing an excellent Windows 7 desktop experience for their students. While the Wyse E01 zero client provides students access to the shared server via USB cabling up to 5 meters, the E02 goes a step further to provide access via Ethernet, at a distance of up to 100 meters from the Windows MultiPoint Server.
"Providing students with affordable access to technology is one way Microsoft is helping to ultimately create greater opportunities and more enriched lives for youth around the world. The Wyse E02 zero client, combined with Windows MultiPoint Server, is an excellent example of how we are working to deliver on this mission," said Microsoft's Shape the Future Senior Director, Joice Fernandes.
Benefits to students, educators & SMBs include:
Better student-to-teacher ratio
Because the combination of Wyse zero clients and Windows MultiPoint Server 2011 enables fully-licensed shared resource computing, multiple students are able to access a single computer with a high quality computing experience.

Easy to use, add and monitor students
Teachers will appreciate the simplicity of the Wyse E02 zero client. It simply plugs into the Windows MultiPoint Server, automatically configures, and enables a student to work immediately.

Lower operational costs
Schools only need to service and support a single computer for multiple students. Combined with easy set up and management built into Windows MultiPoint Server 2011, computer down time and support issues are both significantly reduced.

Energy-efficient IT
Ongoing energy efficiency and energy cost savings not only helps an organization or school's bottom line, but also helps the environment.
"Wyse has an unrelenting commitment to delivering low-cost, reliable, cloud client computing solutions to organizations and governments worldwide to improve education and Internet access for citizens, and our Wyse E02 zero client is clearly aligned with our company values," said Jeff McNaught, Chief Marketing and Strategy Officer at Wyse. "We believe we are ideally positioned to deliver real solutions to the challenges governments and educators face in delivering quality education with ever-decreasing budgets."
How It Works
Windows MultiPoint Server 2011 is a Microsoft Windows Server software product that allows multiple users to simultaneously share a single computer, an ideal solution for educators and SMBs. It is designed to be easy for teachers to set up and use, provides the familiar Windows 7 desktop experience, and requires no advanced IT expertise.
Wyse E02 zero clients have been specifically designed to work with Windows MultiPoint Server 2011. They offer a truly low cost alternative for sharing technology through an innovative hardware design. Teachers can simply connect the E02 devices to the server running Windows MultiPoint Server 2011 via Ethernet cabling and their system is up and running in a matter of minutes.
The Wyse E02 zero client is capable of supporting USB peripherals such as keyboard, mouse, webcams, and USB flash drives in conjunction with Windows MultiPoint Server 2011 to provide a full rich Windows 7 desktop to students and maximum flexibility to teachers and administrators.
Pricing and Availability
The Wyse E02 zero client will be available worldwide in February 2012 for education customers. U.S. pricing starts at $99 with international pricing available shortly. For more information, please visit http://www.wyse.com/E02 or call 1-800-GET-WYSE.
About Wyse Technology
Wyse Technology is the global leader in Cloud Client Computing. The Wyse portfolio includes industry-leading thin, zero and cloud PC client solutions with advanced management, desktop virtualization and cloud software supporting desktops, laptops and next generation mobile devices. Cloud client computing replaces the outdated computing model of the unsecure, unreliable, energy-intensive and expensive PC, all while delivering lower TCO and a superior user experience. Wyse has shipped more than 20 million units and has over 200 million people interacting with their products each day, enabling the leading private, public, hybrid and government cloud implementations worldwide. Wyse partners with industry-leading IT vendors, including Cisco®, Citrix®, IBM®, Microsoft, and VMware® as well as globally-recognized distribution and service partners. Wyse is headquartered in San Jose, California, U.S.A., with offices worldwide.
For more information, visit the Wyse website at http://www.wyse.com or call 1-800-GET-WYSE.
* All brands and names mentioned herein are trademarks of their respective holders.
Image Available: http://www2.marketwire.com/mw/frame_mw?attachid=1851739

Add to Digg Bookmark with del.icio.us Add to Newsvine
Media Contact
Allison Darin
[email protected]
408-473-1223


Copyright @ Marketwire
Page: 1
Related Keywords:
Thin, Cloud, Zero, Cloud Client Computing, Software, Wyse, Client, Desktop, Mobile, Virtualization, Africa,USA,Marketwire, ,Internet Technology,Internet,Teachers,
---