The Network: You Have (1) New Message
(February 10, 2012)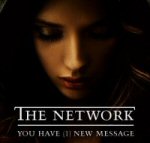 TORONTO, ONTARIO -- (Marketwire) -- 02/10/12 -- The future of contemporary fiction has finally arrived.
Spread across multiple media strands, Rio Dayne's new novel The Network: You Have One New Message is the first in an ongoing series that examines our relationship with the internet and the dark forces that lay within it.
Set against the catastrophic background of real world events in 2011, the story tells the tale of an ordinary woman who stumbles upon a fervently secret, dark and mysterious online social club, known only as The Network. It soon becomes clear that this is no ordinary social media gathering - this is something different, something aphotic, something organized, vicious and deadly. A dark black heart that beats out of sync with both reality and the internet in which it hides.
Revelations come thick and fast, and it is not long before she realizes that her life, and the lives of all those around her are facsimiles, falsehoods created by an unseen and invisible world that she never even realized existed. And the things that she sees, and the things that she feels compelled to do, will challenge even her own tortured soul.
In The Network, You Have One New Message, Dayne examines our reliance upon the world of the internet, and asks the questions that few seem able to articulate: what exactly is the internet to us? And, more to the point, what does it want?
Taking advantage of today's plethora of social media explosions, The Network series will be told across both traditional and contemporary formats: the novel, available now, tells only a part of the story - the rest is displayed online - through regularly updated character blogs and other social media feeds.
And that's not all - as the world in which we live becomes ever more interactive, the digital world and the real world dancing around each other, those who prescribe to free membership on the website will have the chance to influence what happens next: giving the author your feedback, telling her what you think, and what you believe will happen next.
This is the future of inter-active fiction, a story set against the real world with the online world skulking in the background.
One the most fearless tales of our time, You Have (1) New Message is set to redefine our understanding of contemporary fiction while breaking down readers' expectations at every turn.
Rio Dayne's The Network, You Have (1) New Message is available on the official book website, http://youhave1newmessage.com and www.yh1nm.com in print, eBook and audiobook formats.
Contacts:
RDI
Rionna Dayne
[email protected]
www.youhave1newmessage.com


Copyright @ Marketwire
Page: 1
Related Keywords:
hottest new novel , private networks , social media , mystery , thriller , internet , fiction , Marketwire, ,Lifestyle,Internet Technology,Internet,Other,
---