The Mill Standardize on GenArts Visual Effects Software
Company Signs Site License for GenArts Sapphire Across Wide Range of Host Platforms
(May 04, 2010)

LONDON and CAMBRIDGE, MA -- (Marketwire) -- 05/04/10 -- GenArts, Inc., the premier provider of specialized visual effects software for the film, television and video industries, announced today that The Mill has standardized on GenArts Sapphire™ visual effects plug-ins. The world-renowned Oscar-winning visual effects company has signed a worldwide site license across a wide range of host platforms encompassing The Foundry's Nuke, Adobe After Effects, Apple Final Cut Pro and Systems products from Autodesk, including the new Smoke for Mac.
"Standardizing on GenArts Sapphire made significant business sense for us," said Roy Trosh, Technical Director of The Mill. "Because we offer such a broad range of creative options to our customers, our editing and compositing pipeline has to be very flexible and support many different host platforms. Since Sapphire runs seamlessly across all the host platforms we've invested in, it streamlines our workflow while enhancing our creativity. And because it's so prevalent throughout the industry it keeps our costs low as we add artists or work with freelancers. Everyone already knows Sapphire when they arrive -- regardless of which host platform they work on. It really is a go-to tool for our artists and a staple of our pipeline."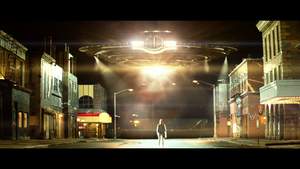 The industry standard for visual effects plug-ins, Sapphire equips digital artists with a collection of more than 200 state-of-the-art image processing and synthesis effects such as glows, glints, lightning, film effects, warps and textures. Over the last 13 years, Sapphire has become the plug-in suite of choice for production compositors and editors who require the perfect balance between creativity and productivity. Sapphire is used extensively by a broad range of artists and editors in the production and post-production of feature films, broadcast television, commercial advertising and music videos.
"We're delighted that The Mill has standardized on GenArts Sapphire across all their host platforms in all their locations," said Katherine Hays, CEO of GenArts. "Shrinking budgets and ever-loftier creative expectations have caused many of our customers to shift their emphasis toward the benefits of flexible pipelines built on a portfolio of industry-standard tools from trusted vendors like GenArts. As one of the most decorated post-production facilities in the world, The Mill has been at the forefront of visual effects technology trends for many years. We're proud that they have been a long-standing customer and that they continue to place their trust in GenArts and our products."
About The Mill
The Mill is a world-leading visual effects company with offices in London, New York and Los Angeles. For over 20 years The Mill has been providing pioneering creative solutions to the advertising, broadcast, music and film industries. We craft commercials, music videos and generate compelling film and TV. We create characters and the worlds they inhabit, photo-real CG so convincing that you won't be able to tell it's animation. We build installations, projections, applications and create multi-media content and experiences. We have a global team of 400 plus made up of multi-national and home grown talent, and these passionate producers, artists and technicians use cutting edge technology to solve creative problems by delivering inspiring and award winning content to small and large screens around the world.
About GenArts
GenArts, Inc. is the premier provider of specialized digital visual effects for the film, broadcast and video industries. As visual effects have become essential to the art of storytelling, GenArts' tools have emerged as the standard for creating high-end visual effects at leading studio, broadcast and post-production facilities around the world. GenArts' products have been used extensively to create an array of breathtaking effects for countless feature films, television shows, commercials and music videos. GenArts enjoys the unique distinction of having been a key component of an Oscar-nominated film for the past 13 consecutive years.
The GenArts Sapphire™, Monsters™, Raptors™, Tinder™ and particleIllusion™ portfolio equips digital artists with a collection of state-of-the-art visual effects such as glows, light rays, lens flares, film, fire, fluid and particles to create the continually innovative looks that bring the entertainment industry's dazzling stories and broadcasts to life. GenArts tools seamlessly integrate as software plug-ins into all leading editing and compositing systems. GenArts was founded in 1996 in Cambridge, Massachusetts. www.genarts.com.
Image Available: http://www2.marketwire.com/mw/frame_mw?attachid=1241111

For Further Information Please Contact:
Nicole Panas
GenArts Inc.
T: 617-492-2888
E: [email protected]

Ashley Wilkinson
BOCA Communications
T: 415.738.7718 x4
E: [email protected]


Copyright @ Marketwire
Page: 1
Related Keywords:
GenArts, special visual effects software, visual effects, Sapphire, Monsters, digital visual effects, Animators,Broadcast,Post/Production,CG,Digital,Visual FX,Editors,Compositors,Director,Camera/Film,Business,Camera Lens,Broadcast Technology,Production/Post,Broadcast,Software,Facilities,Production,Facility (Post Production),Commercials,Mac,OS9,OSX,Marketwire,Adobe After Effects,Apple Final Cut Pro,Film,Television,Music,Business,Entertainment,
---