The Government of Honduras and UTL Scientific, LLC Announce Completion of First-Ever LiDAR Imaging Survey of La Mosquitia Region of Honduras
(May 15, 2012)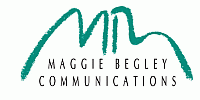 TEGUCIGALPA, HONDURAS -- (Marketwire) -- 05/15/12 -- Honduran President Porfirio Lobo convened a press conference at the Presidential Palace in Tegucigalpa today to announce that The Government of Honduras and UTL Scientific ("UTL") have completed the first-ever airborne light detection and ranging ("LiDAR") imaging survey of previously-uncharted areas of the Mosquitia region of Honduras. The project brought to Honduras an advanced, $1.5 million airborne laser scanning system to peer below the dense rain forest canopy. Initial analysis of the LiDAR data indicates what appears to be evidence of archaeological ruins in an area long rumored to contain the legendary lost city of Ciudad Blanca.
"Without the foresight and support of President Lobo, this project would never have come to pass," said Carlos Africo Madrid, Honduran Minister of the Interior. "The Honduran Government is taking immediate action to designate these important areas as a Patrimonial Heritage Preserve. This designation will secure all discoveries in perpetuity, both for Hondurans and for all the rest of humanity." Minister Madrid also announced the formation of an initiative to charter an International Research Foundation to assist in managing and funding future efforts to protect the newly designated Mosquitia Patrimonial Heritage Preserve.
Digital imagery produced by the survey will provide future benefits to Hondurans in the form of improved data for better management of natural and cultural resources. The LiDAR survey also provides the ability to produce more accurate and finely detailed topographic maps of remote portions of the Mosquitia region.
Honduran Institute of Anthropology and History ("IHAH") Manager Virgilio Paredes said: "The LiDAR technology brought to Honduras by UTL enables a whole new level of exploration, one that will bring multiple benefits to Hondurans for generations to come for which we are grateful to God."
The project was initiated in late 2009 by Honduran President Lobo, following discussions between Minister Madrid, Mr. Paredes, and UTL's in-country liaison Mabel Henriques Rodriguez, and logistics consultant Bruce Heinicke. The survey was undertaken during April and May 2012 by UTL in conjunction with scientists, researchers, and technicians from the National Center for Airborne Laser Mapping ("NCALM"), based at the University of Houston.
Under the direction of the project team, the data will continue to be analyzed and refined by LiDAR specialists, archaeologists, and other experts in both Honduras and the United States. Throughout the duration of the project, UTL Productions was on the ground in Honduras documenting this historic scientific breakthrough.
"The areas scanned by the Honduran LiDAR survey project are located within incredibly remote and previously unexplored portions of the Honduran jungle," said UTL Project Leader Steve Elkins. "We are grateful to President Lobo and to Minister Africo Madrid for their dedication, faith, and support in helping us successfully complete this challenging project."
The Instituto Hondureño de Antropología e Historia (Honduran Institute of Anthropology and History, or "IHAH") is the Honduran government's agency responsible for preserving and raising awareness of the diverse cultural heritage of the country and preventing illicit trafficking of artifacts of Honduran cultural heritage. For more information, see www.ihah.hn or contact Virgilio Paredes at vparedes100@yahoo.com
The National Center for Airborne Laser Mapping ("NCALM") provides research-quality airborne (LiDAR) observations to the scientific community, advances the state of the art in airborne laser mapping, and trains and educates graduate students to meet the observational and imagery needs of industry, government agencies and academic institutions. NCALM is supported by the National Science Foundation, and is based at the Geosensing Systems Engineering Research Center ("GSE") at the University of Houston, and at UC Berkeley. For more information, see http://www.ncalm.org
UTL Scientific, LLC was formed by principals of the Honduran LiDAR survey project to provide planning, staffing, logistics support, and management services for this project, and other cultural, environmental, and preservation projects, globally. UTL Productions, LLC is a Los Angeles, California-based media company which holds exclusive media rights to the Honduran LiDAR survey project.
Project Principals include Project Leader and Emmy award-winning cinematographer Steve Elkins, who has been researching the mysteries of the Mosquitia area for over 20 years; documentary filmmaker Bill Benenson; and technologist and attorney/activist Garry Spire, a pioneer in socially-conscious impact investing, and co-founder of privately-held Venture Technologies Group ("VTG").
Other Project Participants include Douglas Preston, best-selling author (The Monster of Florence), former editor at the American Museum of Natural History, and archaeology correspondent for the New Yorker magazine; and Tom Weinberg, producer and director of more than 600 documentary and nonfiction TV programs, including The 90s, an award-winning global affairs series broadcast nationally for four seasons on PBS.
Project Leader Steve Elkins has led and participated in several filming and photographic expeditions to Honduras where he became one of the world's few experts on the Mosquitia region and its fabled history. An Emmy Award-winning cinematographer, Elkins has organized and collaborated on productions in numerous hazardous and remote locations around the world, including working around the globe for many years with the late Steve Irwin ("The Crocodile Hunter"). Elkins' undergraduate studies in Earth Sciences and his wealth of professional experience in this sector bring great value to his role as Project Leader.
Project Principal Bill Benenson has long been interested in preserving both history and nature. His forthcoming film, By The Light Of A Million Fires looks at human origins in Africa's Rift Valley, where the Hadza, one of the last remaining hunter-gatherer groups in Africa, have lived sustainably on their land for at least 50,000 years, which makes the Hadza the last people on the planet who have lived continuously as our earliest ancestors did in the exact place of our birth. For more information visit http://www.lightofamillionfires.com/.
Benenson's feature film Dirt! The Movie, narrated by Jamie Lee Curtis, was an official Sundance Film Festival Selection in 2009 and had its nationwide broadcast TV premiere as PBS's Independent Lens Earth Day feature for 2010. The film tells the story of Earth's most valuable and underappreciated source of fertility from its miraculous beginning to its current crippling degradation. A passionate call to action, reviewers called Dirt! "thought-provoking," "fascinating," and "uplifting. For more information visit http://www.dirtthemovie.org.
Project Phase One: Summary of Scientific and Technical Results:
LiDAR Unit: Optech Gemini Airborne Laser Scanner
Survey Aircraft: Cessna 337 Skymaster
Identified areas of interest: 923 square kms.
LiDAR Observations: > 4 billion shots fired, > 5 billion observations
Laser pulse rate: 125 KHz
Observation Density: > 25 shots per m2; > 50 shots per m2 in target areas.
Survey altitude: 600-1000 meters above ground level.
Phase 1 Survey flights: 7
Phase 1 Survey Flight Hours: 40
Add to Digg Bookmark with del.icio.us Add to Newsvine
Press Contact:
Maggie Begley
310.301.1785
Email Contact


Copyright @ Marketwire
Page: 1
Related Keywords:
UTL Scientific, LLC, Camera/Film, Scanner (motion film), Camera Lens, Africa, USA, Marketwire, , Management Services, Film, Television, Archaeology, Biology, Science, Other,
---