The Entertainment Technology Center @ USC Appoints Bob Lambert Chief Strategic Officer
(October 26, 2011)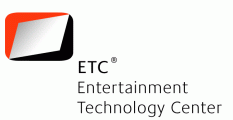 LOS ANGELES, CA -- (Marketwire) -- 10/26/11 -- The Entertainment Technology Center at The University of Southern California (ETC@USC), a non-profit consortium that brings entertainment studios, consumer electronics manufacturers, and other key industry players together in order to improve the appeal of digital entertainment, is pleased to announce the appointment of chairman emeritus Bob Lambert to chief strategic officer. Bob is a long-time ETC@USC board member and industry visionary whose aim will be to continue accelerating the upward trajectory of the ETC@USC. Vince Roberts, ETC's chairman and EVP and CTO of Disney/ABC Television, made the announcement today.
Lambert, CEO of the California and Virginia-based "the digital firm," brings extensive experience and accomplishments in the entertainment and technology sectors and is uniquely qualified to support the forward-looking think tank at the ETC. He has served as a senior corporate strategist and technologist of The Walt Disney Company, worldwide, for more than 20 years. At Disney, he pioneered digital filmmaking and directed the company's conversion of traditional animation to digital (ultimately resulting in an Academy Award for scientific and technical achievement), negotiated and closed the first contract between Disney and Pixar and was the primary technical strategist for Disney's senior management. Lambert is a three-time chairman and former CEO of the ETC@USC and is actively engaged in other projects at USC and throughout the industry.
"I've always maintained that the ETC provides an invaluable service to the entertainment and technology community," said Lambert. "This center provides vital technical resources and leadership for organizations looking to foster collaboration and produce the future of entertainment."
Lambert will also be overseeing the ETC@USC's activities on an interim basis while he, Roberts, Elizabeth Daley (Dean, USC School of Cinematic Arts) and the ETC's board select the organization's next executive director.
David Wertheimer, the ETC's current director, announced this week he will be joining FOX, as President, Digital, to drive their digital strategy and social TV efforts. Wertheimer will now become FOX's representative on the ETC@USC board. He plans to remain extremely active and will continue to be a strong advocate of the center's value to the fields of technology and entertainment. Lambert will also maintain an ongoing active role with the ETC@USC board during and following this transition period.
Roberts added, "David provided world class leadership during his tenure at the ETC, I look forward to continuing our relationship as David joins the board as the representative from Fox. ETC as an organization is more relevant than ever with the chaos and opportunity that digital media brings, and so I am excited to bring in another world-class executive to lead the ETC and our collaborative cross-industry efforts in the future."
Currently, ETC@USC is recruiting for the position of executive director. USC is positing an official job description. For more information on the official posting, visit, http://www.etcenter.org/etc-exec-director-position/.
About the Entertainment Technology Center @ USC
The Entertainment Technology Center @ USC, founded in 1993 with the help of George Lucas, is a non-profit organization within USC's School of Cinematic Arts. The ETC brings together the top entertainment, technology and consumer electronics companies to evaluate what consumers really want, which is then translated to the companies that make technology products. The ETC strives to show how technology impacts the next generation consumer, which will improve the consumer experience and will uncover new revenue streams for entertainment-related products. Along with USC's School of Cinematic Arts, current ETC sponsors include: The Walt Disney Company, Sony Pictures Entertainment, Twentieth Century Fox, Paramount Pictures, Warner Bros. Entertainment, Alcatel-Lucent, Deluxe Entertainment Services Group, Inc., DTS, Lucasfilm Ltd, and TATA Consultancy Services, also Dolby, LG Electronics, MasterImage 3D, RealD, Singapore IDA, Technicolor, TELUS and Thales. www.etcenter.org
For more information contact:
Shana Starr / Tiffany Massey
LFPR (for ETC@USC)
949.502.7750 x 209/218
Email Contact / Email Contact


Copyright @ Marketwire
Page: 1
Related Keywords:
Entertainment Technology Center @USC, Management, CTO/CIO, CEO/CFO, Singapore, Marketwire, Inc., , Sony, Television, Consumer Electronics, Entertainment, Other,
---