The Devon Group Named Agency of Record for Second Annual Candidate Experience Awards
Eagerly Awaited Survey Results to Be Unveiled at 15th Annual HR Technology(R) Conference and Exposition in October
(June 05, 2012)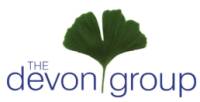 MIDDLETOWN, NJ -- (Marketwire) -- 06/05/12 -- The Devon Group, a public relations and marketing services firm with offices in the U.S. and U.K., today announced that it has been named the agency of record for the Talent Board's annual Candidate Experience Awards for the second year.
The Talent Board is a non-profit organization focused on the elevation and promotion of a quality job candidate experience. Designed to evaluate the candidate experience offered by companies throughout the entire recruitment cycle, the Candidate Experience Awards (known as "CandEs") is a benchmark competition recognizing those companies that deliver an exemplary candidate experience. The CandEs also enable any company to benchmark and improve its candidate experience through valuable, relevant industry data.
A total of 57 employers from 31 industries completed the 2011 Candidate Experience Awards process, which generated 11,662 surveys with comments from more than 8,500 candidates. In addition to illuminating the frustration and resentment experienced by job candidates who have little visibility into the status of their application, it also uncovered significant opportunities for process improvements across the recruiting continuum, such as the need for standardized interviews and better candidate communications.
"Our first Candidate Experience Awards proved to be extremely successful, and we're already receiving even more attention for this year's awards," said Elaine Orler, Chairman of the Talent Board and CEO of Talent Function Group. "We have great momentum heading into the 2012 CandEs, and our partnership with The Devon Group enables us to capitalize on that traction and further raise awareness of the awards and the benefits for companies who meet the 2012 benchmark."
"The Candidate Experience Awards present employers with an unprecedented opportunity to validate what they are doing correctly with the candidate experience and where they can improve," said Jeanne Achille, CEO of The Devon Group. "We are incredibly honored to have been selected as the agency of record for the prestigious CandEs and look forward to working with the Talent Group to share the results of this truly one-of-a-kind competition."
The 2012 Candidate Experience Awards results will be announced at the 15th Annual HR Technology Conference and Exposition, held in Chicago October 8 - 10, 2012.
About The Devon Group
Founded in 1994, The Devon Group delivers quantifiable branding, public relations and marketing results to a wide variety of global companies and organizations. The Devon Group is committed to fully engaged partnerships with clients and has one of the highest client retention rates in the PR industry. The Devon Group has also won numerous awards for branding, writing outstanding feature stories and press releases, and designing and executing local, national and global print and online media campaigns.
Headquartered outside New York City in Middletown, N.J., The Devon Group's U.K. office is located in central London. For more information about The Devon Group, please visit www.devonpr.com or follow the Company on Twitter: twitter.com/devongroup.
Add to Digg Bookmark with del.icio.us Add to Newsvine
Copyright @ Marketwire
Page: 1
Related Keywords:
The Devon Group, Candidate Experience Awards, CandEs, HR, PR, talent acquisition, public relations, USA, Marketwire, Marketing Services,
---