The City of Port-Cartier Unanimously Asks BELL-TV, TELUS, and COGECO CABLE to Make IDNR-TV Programming Available to the Local Populace
(March 05, 2012)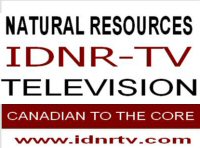 MONTREAL, QUEBEC -- (Marketwire) -- 03/06/12 -- IDNR-TV is honoured to announce that the city of Port-Cartier in Cote-Nord has requested that BELL-TV, TELUS and COGECO CABLE make programmes broadcast by IDNR-TV available to their respective customers. This is the only channel in Quebec and even in Canada to offer programmes focused on life in the mining region.
In a unanimously approved resolution that was sent to senior management of the three big television broadcasting companies, the city of Port-Cartier states that the independent channel's programming would be of the highest interest and would engage the entire community, who feels overlooked by the big national networks. According to the mayor of Port-Cartier, Laurence Methot, it is high time that television offerings are finally synchronised throughout the Cote-Nord. She gave the example of the city of Fermont, whose populace already receives IDNR-TV's service.
Citing the region's rapid development and the arrival of major leading investors, the Mayor explained that the mining industry, in terms of both mining itself and the changes it brings, is spearheading the region's extraordinary growth, a fact that should be reflected in its television channels. According to the Mayor and the entire elected council, the mission of cable operators should adapt to the actual state of the market, which has undergone profound changes in the past few years.
Ms Methot further cited a recent debate produced by IDNR-TV about the region's future and mining development within Port-Cartier itself, strongly evidencing the channel's commitment to the populace of the Cote-Nord region. She added that she is still waiting for the same commitment from cable television operators.
IDNR-TV's management has also announced that the strong support it has recently received from numerous municipal councils demonstrates how much IDNR-TV's contribution is deemed to be important, with regional journalistic coverage that puts mainstream media to shame for ignoring these regions unless there is a controversy or catastrophe.
For IDNR-TV, the strong support from both Quebec and Ontario is a clear sign that the cable channel is one of the rare ones, if not the only one, to act as a real bridge between the mining regions and large urban areas.
IDNR-TV's management warmly thanks the Mayor and the elected councillors of Port-Cartier, who have offered their unwavering support. The channel wishes to be the truest and most faithful reflection of the region, a reflection that will be fully complete with the arrival and development of the Plan Nord.
Contacts:
Cohn&Wolfe - Montreal
Alexandre Dumas
Director - Corporate and public affairs
514. 845-7068 (direct line) or 514. 898-4636 (mobile)


Copyright @ Marketwire
Page: 1
Related Keywords:
Natural Resources Television (IDNR-TV) , Canada, Montreal, Marketwire, , Television,
---