The Bank of Tokyo-Mitsubishi UFJ Goes All-In on Cloud Client Computing
Japan's Largest Bank Deploys Desktop Virtualization and Mobility Solution With Wyse Technology for 90% of the Workforce
(April 10, 2012)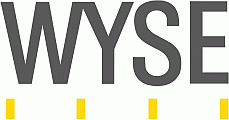 SAN JOSE, CA and TOKYO -- (Marketwire) -- 04/10/12 -- Wyse Technology, the global leader in cloud client computing, today announced another customer success story at The Bank of Tokyo-Mitsubishi UFJ. The Bank of Tokyo-Mitsubishi UFJ, Ltd. (BTMU), the largest bank in Japan and the eighth largest bank in the world, is a subsidiary of Mitsubishi UFJ Financial Group, Inc.
BTMU is nearing completion of its deployment of 50,000 Wyse devices as part of a VDI implementation designed to protect itself and its customers against critical information leakage while also streamlining processes and workflow. Wyse cloud client computing solutions were chosen to meet the challenging requirements of this financial institution. When the implementation is completed later this year, 90% of the bank's existing legacy PCs will be replaced with 50,000 Wyse desktop and mobile thin clients.
BTMU is the core business of Mitsubishi UFJ Financial Group. Since making a fresh start when Bank of Tokyo-Mitsubishi UFJ merged in January 2006, the number of branches has expanded to 773 in Japan, and 73 abroad, and diverse financial services have been deployed, such as corporate and individual business, international affairs, investment banking, and asset management.
In the spring of 2008, the bank started the world's largest systems integration project when it began to examine how to further strengthen information security within the bank's office automation environment. Around this same time, information leakage and spillage issues caused by malware, computer viruses and worms were worsening. This became not just a social problem, but also an urgent issue for the Systems Division, which single-handedly deals with the bank's computer servers and business data management. After examining various approaches, the Systems Division concluded it needed to introduce a Virtual Desktop Infrastructure (VDI) based on Wyse Cloud Client Computing.
According to Mizuhiko Tokunaga, Senior Manager of the Systems Division of BTMU, the requirements were to: choose mobile desktop hardware designed for VDI; eliminate the risks of security breaches by malware; have excellent usability with low cost; and feature reliable and durable hardware. The Wyse devices passed each one of these at a high level. The migration to VDI also provides a lower TCO for the bank's office automation environment.
"The Wyse devices met all our requirements and passed our extensive testing process," added Mr. Tokunaga. "In particular, the deciding points were the technological edge of their unique software, 'Wyse ThinOS,' their specialization in VDI, and the sense of trust we felt toward Wyse as a company. Wyse has been a global market leader for a long time, and it shows."
VDI and Mobility
In addition to being the largest single Wyse deployment in Japan, the project also included extensive collaboration between Wyse and BTMU to meet the requirements of the bank's mobile workforce.
"When we deployed the desktop thin clients for the Head Office, a lot of our employees expressed that they wanted notebooks so they could have more space on their desks," according to Mr. Jun Nishii, Senior Manager of the Systems Infrastructure Dept. No.3 at BTMU. "If you needed a Windows Embedded mobile thin client, Wyse has several to choose from, but for Wyse ThinOS, there were none. Therefore, we visited Wyse headquarters to see what they could do. Soon after, Wyse began development of a ThinOS mobile thin client with the assumption of having them commercially available in the near future. Wyse is a global leader in cloud client computing, and have answered many different demands of customers worldwide, so I have confidence it can be done."
The bank plans to implement 13,000 - 14,000 Wyse mobile thin clients, for a total of 50,000 Wyse devices, making up 90% of the bank's office automation environment.
"As Wyse we have deep focus and expertise in the financial services sector. We have been addressing the specific requirements of various types of financial services organizations from retail and investment banking to insurance for three decades. Wyse is pleased to bring our market-leading software and hardware experience to the forefront in partnering with The Bank of Tokyo-Mitsubishi," said Jun Matsuura, Director, Japan & Korea Sales at Wyse Technology. "The financial services industry is finally recognizing the realities and liabilities of the PC. Wyse is committed helping world-class organizations like BTMU improve the security and reliability of their client computing infrastructure, while making their IT operations much more effective and productive."
For more information, please visit the BTMU case study.
About Wyse Technology
Wyse Technology is the global leader in Cloud Client Computing. The Wyse portfolio includes industry-leading thin, zero and cloud PC client solutions with advanced management, desktop virtualization and cloud software supporting desktops, laptops and next generation mobile devices. Cloud client computing replaces the outdated computing model of the unsecure, unreliable, energy-intensive and expensive PC, all while delivering lower TCO and a superior user experience. Wyse has shipped more than 20 million units and has over 200 million people interacting with their products each day, enabling the leading private, public, hybrid and government cloud implementations worldwide. Wyse partners with industry-leading IT vendors, including Cisco®, Citrix®, IBM®, Microsoft, and VMware® as well as globally-recognized distribution and service partners. Wyse is headquartered in San Jose, California, U.S.A., with offices worldwide.
For more information, visit the Wyse website at http://www.wyse.com or call 1-800-GET-WYSE.
* All brands and names mentioned herein are trademarks of their respective holders.
Add to Digg Bookmark with del.icio.us Add to Newsvine
Media Contact:
Allison Darin
408-473-1223
[email protected]


Copyright @ Marketwire
Page: 1
Related Keywords:
Thin, Cloud, Zero, Cloud Client Computing, Software, Wyse, Client, Desktop, Mobile, Virtualization, Sales,Insurance,Sales & Marketing,Security,Business Issues,Hardware,Management,Sales,Sales,USA,Japan,Korea,Marketwire, Inc., ,Financial,Asset Management,Business,
---