Thanksgiving Figures Show Android Users Were Most Active on Mobile Web and Apps, With RIM Users Having Highest Mobile Ad CTR
Is 2011 the Year When Retail Marketers Allow Android and RIM to Rival iPhone's Dominance in Mobile Advertising?
(December 15, 2010)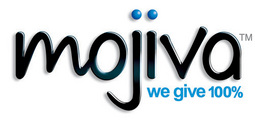 NEW YORK, NY -- (Marketwire) -- 12/15/10 -- Mojiva, Inc. (www.mojiva.com), which runs the fastest growing mobile advertising network and the leading independent mobile ad serving and analytics platform, today announced new data from The Mullet, a monthly gauge on carrier, operating system and device activity in the Mojiva mobile advertising network.
The iPhone has always managed to be #1 in many mobile advertising scenarios, however over the Thanksgiving period, this was not the case. This month showed that during the Thanksgiving week, Android users were the most active population on both mobile web and apps (37% network share), while RIM users had the highest engagement with a CTR of 0.75% on the Mojiva network.
Get the full report here: http://mobile.mojiva.com/getyourmullet/.
Data Findings from Mojiva's Mullet for November:
While the iPhone OS remained dominant in the global market, based on the network's mobile unique users, its market share still dropped 11 percentage points to 36%, while Symbian rose to 25% -- up 4% from the previous month.
Devices that run Symbian still have a strong presence internationally due to Nokia's longstanding stronghold however, iPhone devices still lead, especially in highly-dense mobile communities like the U.S., U.K., and Canada.
Android uniques have fluctuated month over month, but was just 2 percentage points behind the iPhone OS in November.
Rich media advertising has dramatically increased in the past few months. Many agencies are embracing HTML5 and enhanced media creatives for both the mobile web and applications.
"Android's growth has translated in both the U.S. and international markets. Additionally, we saw how Android and RIM were used during the shopping-specific Thanksgiving timeframe and how successful they were; a valuable insight for retailers considering or currently utilizing mobile advertising as part of their marketing mix," said Mojiva, Inc's CEO, Dave Gwozdz. "Mobile advertising will continue to evolve as new devices, new operating systems and new capabilities enter the market. We are keenly observing how the industry plays out as it will impact a marketer's spend on this channel."
Key Observations from Mojiva:
Due to the level of activity from Android and RIM users throughout the Thanksgiving holiday, retailers should be focusing their efforts on these devices for future well-known shopping events, such as the holidays, Presidents Day, Back to School, etc.
AT&T leads the way among carriers, which is in direct relation to its agreement with Apple. Once Apple devices expand to other networks like Verizon, we could see more growth for the other carriers.
The data released today is part of a series of monthly reports called The Mullet. Data shown reflects mobile unique figures served on the Mojiva network. The Mojiva network provides marketers with the capabilities to run targeted mobile display advertising campaigns within premium mobile content on any mobile device, including smartphones, tablets and netbooks.
About The Mullet
The Mullet is a monthly index comprised of data from the Mojiva network internal analytics and reporting platform. The data encompasses users in over 190 countries including the U.S., U.K., Canada, Germany, Spain, and many more. Data is compiled based on unique users to ensure the cleanest possible information can be provided to readers of The Mullet.
Mojiva (www.Mojiva.com) is the fastest growing mobile advertising network in the world, providing both self-serve and premium options to advertisers wanting to reach users through mobile web and app display advertising. The Mojiva network gives brand marketers and publishers everything they need to efficiently run targeted mobile display advertising campaigns within premium mobile content on any wireless device, including smartphones, iPads, netbooks and other tablet devices. Founded in May 2008 and based in New York City, Mojiva currently helps advertisers reach their target mobile audiences in over 190 countries.
Add to Digg Bookmark with del.icio.us Add to Newsvine
Copyright @ Marketwire
Page: 1
Related Keywords:
Mojiva, Inc, Displays, Internet, Communications, Digital Audio, Web, Smart Phone, iPods, iphone, Applications, Canada, Germany, USA, Spain, Marketwire, Inc., Apple Computer, Internet Technology, Computer Science, Other,
---