TextPower Introduces New Authentication Method That Eliminates Browser-Based Intrusions
Two-Factor Authentication Process Uses a Cell Phone's "Fingerprint" for Extremely Secure, Easily Implemented Identity Management
(February 29, 2012)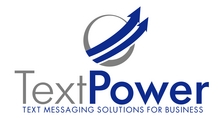 SAN JUAN CAPISTRANO, CA -- (Marketwire) -- 02/29/12 -- TextPower, Inc., a provider of text messaging (SMS) software and gateway services, today announced a two-factor authentication system that eliminates authentication at the browser level by combining robust identity management and web site security with exceptionally easy implementation in a new product called TextKey™. Organizations of any size can use TextKey™ to easily and inexpensively secure their web sites without additional hardware "appliances," software installations or tokens, many of which have been prone to massive security breaches.
TextKey™ uses a proprietary "Totally EXternal Transmission" process and is the only form of two-factor authentication that occurs completely outside the browser, thus virtually eliminating keystroke logging, "Man In the Browser" (MitB) and "Man in the Middle" (MitM) attacks at the source. In addition, TextKey™ can be incorporated into any web site without adding external security appliances, servers or security software. Deploying the TextKey™ system is as simple as adding a few lines of code to a company's login page.
"TextKey™ prevents intrusions at the source because it functions completely outside the browser," said Scott Goldman, CEO of TextPower. "Our system uses the unique fingerprint associated with every cell phone in the world to complete the authentication loop totally outside the browser. TextKey™ takes the identity management process to 'Authentication 2.0' by having the user send a simple text message into our cloud to verify their credentials."
The patent-pending technology turns typical authentication models upside-down by displaying a one-time authentication code in plain view on a web page after a user has successfully entered their ID and password. That code must then be sent from the user's phone... the one phone in the world containing the correct "fingerprint" that can authorize access to the site. Unless the correct code is sent from that specific cell phone, entry to the web site is blocked. In addition, if the code is sent from an unauthorized phone, TextKey™ captures the phone number, which can then be used to pursue and prosecute the intruder.
Being cloud-based, the service can be quickly implemented for any size or type of web site and is completely scalable from one to one million users. Companies securing their sites with TextKey™ pay only a small fee for each user or authenticated transaction. "Today's cell phone has become the businessman's Swiss Army knife," said Goldman. "This adds one more critical function without even requiring the downloading of an 'app' because every cell phone has the ability to send a text message."
For more information about the TextPower system, visit FobKiller.com or send a blank email to [email protected] or text "FobKiller" to 81888.
About TextPower, Inc.
TextPower, Inc. is a Southern California-based company providing business solutions to a variety of industries worldwide using text messaging (SMS). The company provides software and text messaging gateway services that allow companies to use texting to enhance their revenues, decrease costs and improve customer loyalty. A variety of businesses and agencies use its simple web-based applications and sophisticated development interfaces (both API and SOAP) to send real-time updates, emergency alerts and two-way communications to customers, students and employees.
Add to Digg Bookmark with del.icio.us Add to Newsvine
Contact:
Dan Chmielewski
Madison Alexander PR
714-832-8716
949-231-2965
Email Contact


Copyright @ Marketwire
Page: 1
Related Keywords:
TextPower, Inc., Internet, Digital Media Software, Communications, Web, Cell phone, Applications, Security, browser, EMail, Applications, Security, Internet, Business Issues, Hardware, Authentication, Authentication, Security, Internet Server Applications, E-mail, Management, CEO/CFO, Marketwire, Inc., , Appliances, Communications Technology, Internet Technology, Business, Military, Web-Based Applications, Email,
---