Tesco Uses Nolio to Reduce Application Release Time From Days to Hours
End-to-End Application Deployment Automation by Leading Retailer Is Latest Example of Nolio's Success in Cloud and Virtualized Environments
(May 24, 2012)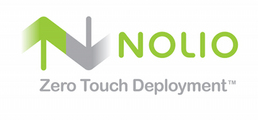 PARAMUS, NJ -- (Marketwire) -- 05/24/12 -- Nolio, a leading provider of application release automation software today announced that Tesco, a leading $40b global retailer, has adopted Nolio ASAP as its standard solution for application release automation across Tesco.com. Nolio ASAP will be used to support Tesco's deployment automation vision across their highly virtualized datacenters and ensure smooth and efficient application deployments for Tesco.com.
Tesco sells through 5,380 stores globally, employing over 500,000 employees and is also one of the world's largest and fastest growing online retailers, with offerings in markets as diverse as motor insurance, home electrical and clothing. IT plays a major role in Tesco's overall success and record for innovation by converting manual application service procedures into automated processes, meeting the demand for fast, accurate and repeatable application releases in complex environments.
Vipul Shah, Head of Release, Deployment and Software Configuration Management at Tesco.com, said:
"Nolio allows us to greatly speed-up our roll-out processes and ensure higher quality of releases. The product's ease of use is hugely beneficial to us in terms of maintainability and reducing overhead. Our core strategy for this decade is to 'Go Faster' and we always strive to become better, simpler, and cheaper. Nolio ASAP fits in well with this ethos and ensures we have the right mechanism in place to deliver exciting new offerings to our customers."
The IT team at Tesco opted for Nolio as the core of its manifest deployment strategy, which centralizes application release processes by using an XML manifest as its live 'system of record' throughout the deployment. This technique, supported by Nolio's Application Release Automation Platform, clearly separates deployment payload data from process, so that application changes are deployed with nominal manual changes, reducing the risk of human error, preserving the new application architecture as the roll-out progresses and ensuring a faster time to market.
Eran Sher, VP Products at Nolio, said:
"The ability to drive rapid IT change and maintain the integrity of a SaaS application, while minimizing human errors is finally here. Although a relatively new concept, Manifest Deployment builds on the well-tried principle of keeping data and process separate. The benefits for large IT users, when faced with wholesale IT changes, are huge and we are delighted that Tesco chose Nolio as the correct technology for this major IT shift."
Useful Links
About Nolio
Nolio (http://www.noliosoft.com) is the Zero Touch Deployment™ company. The Nolio ASAP™ release operations platform reduces time-to-market and makes enterprise operations cloud ready. Customers use Nolio ASAP to reduce deployment time from days to minutes and eliminate downtime. The world's leading enterprises rely on Nolio to automate application deployment, maintenance, remediation and recovery across the application lifecycle on physical, virtual and cloud infrastructures.
About Tesco
Tesco (http://www.tesco.com), Britain's leading retailer and one of the top three in the world operates over 5,380 stores worldwide, employing over 500,000 people. Tesco operates in 13 countries outside the UK - Republic of Ireland, Hungary, Czech Republic, Slovakia, Turkey, Poland, Japan, Malaysia, South Korea, Thailand, India, and the United States.
Add to Digg Bookmark with del.icio.us Add to Newsvine
Contact:
Daniel Kushner
VP E-Business, Nolio
+1 (201) 940-7320
Email Contact


Copyright @ Marketwire
Page: 1
Related Keywords:
application release, application deployment, deployment automation, devops, release automation, gartner, Hungary,Czech Republic,Poland,Ireland,USA,India,Japan,Korea,Thailand,Marketwire, ,Environmental Technology,india,
---