Tempcover Release iPhone App For Truckers
(March 14, 2011)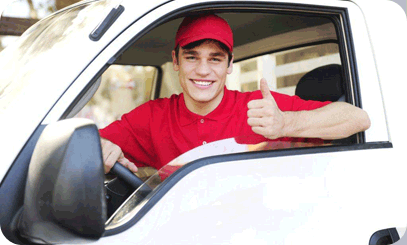 (PRWEB) March 14, 2011
Tempcover, the auto insurance company specialising in temporary and short term van insurance, has announced the release an iPhone app with number of key features designed to appeal to van and truck drivers who may need get a quote or make a claim while on the move. The app will be available to download FREE from Apples iTunes store and will be compatible with all iPhone and iTouch models.
Unlike many other company-branded apps, the Tempcover iPhone app has been designed to give real value to the user, especially those small businesses looking at ways to minimise costs without sacrificing the level of service they provide. Office-based firms can downsize, but if the essence of a business and all its income is generated from the essential use of trucks or vans either to get to a worksite or to make deliveries, there are very few options when it comes to cutting back overheads. Since most of those delivery-based business are constantly on the road (where the van or the truck is the office as well as the transport), Tempcover decided to make access to short term van insurance as convenient and mobile as possible.
Even if delivery-based business cannot save costs by reducing the size of their fleet, they can at least save on insurance by taking out a short term policy for a number of authorised drivers. Older, more experienced staff could be nominated as sole drivers on existing fleet policies, reducing the annual insurance premiums and protecting any no claims bonus. Younger, temporary or casual staff who nonetheless still require access to vehicles on certain days could be covered only as and when needed.
The Tempcover app greets users with a home screen from which they can navigate to the various functions via three tabs located on a strip at the bottom of the screen. Navigating the interface is simple and clutter-free. The app features a facility for getting a quote and a function to make a claim on the spot, providing you have a Tempcover policy. The app also automatically collects the GPS location of the accident and allows the client to upload photos of the incident and any damage using the iPhones camera. The app also provides a useful prompt list of all the other details that should be gathered: date and time, purpose of journey, other drivers name, registration and contact details if required and how the accident occurred. Clients can simply enter all this data into their phone, along with an image, and send it straight to Tempcover or save it to send later.
Tempcovers app is available at iTunes store now and should prove to be an essential tool for anyone taking out temporary car insurance cover with the insurer. For more details and instructions on how to download, visit the Tempcover iPhone app page on the Tempcover website.
###
Read the full story at http://www.prweb.com/releases/2011/03/prweb5157174.htm.
Page: 1
Related Keywords:
automotive equipment, economy, business and finance, financial and business service, business enterprises, business (general)
---