Television Icon and Humanitarian Betty White Records PSA for National Geographic to Save Big Cats
PSA to Premiere This Week on Nat Geo WILD, Leading Up to the Network's Second Annual Big Cat Week, Airing Sunday, December 11, Through Saturday, December 17, 2011
(December 01, 2011)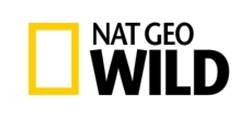 WASHINGTON, DC -- (Marketwire) -- 12/01/11 -- Betty White wants people to "Cause an Uproar" before the world's big cats population becomes extinct. Illegal hunting, habitat loss and retaliatory killings are causing lions, tigers and other felines to vanish at an alarming rate, along with their defining roar. To address this dire situation, White recorded a 30-second PSA premiering this week on Nat Geo WILD, all part of the network's lead-up to the second annual Big Cat Week, airing Sunday, December 11, through Saturday, December 17, 2011. White's PSA can also be seen online on the Nat Geo WILD video player.
More than a television event, Nat Geo WILD's second annual Big Cat Week is an extension of National Geographic's Big Cats Initiative (BCI), a long-term commitment to halt the decline of these iconic animals in the wild. For seven nights, Big Cat Week will showcase visually stunning and powerfully resonant stories of nature's fiercest felines and the people working to save these majestic cats. This year's premieres include programs from Dereck and Beverly Joubert, award-winning filmmakers and National Geographic Explorers-in-Residence; wildlife naturalist Casey Anderson; and expert big cat wrangler Boone Smith, a fourth-generation tracker and houndsman.
White's PSA is part of "Cause an Uproar," a global outreach and awareness campaign launched to rally the public around the conservation of the world's big cats. This BCI supports efforts to save big cats through assessment, on-the-ground conservation projects, education, economic incentive programs and a global public awareness campaign.
"I've dated a few tigers in my time, and I've even been called a cougar," jokes White in the PSA before she calls for action. "Join me and Nat Geo WILD to make your voice heard -- go to causeanuproar.org to help save big cats today."
Big cats are fast disappearing. Africa's lion population has declined by more than 90 percent in the last 50 years. There are now more tigers living in captivity than in the wild. Cheetahs have disappeared from more than 75 percent of their range in Africa. Viewers are encouraged to tune in to Big Cat Week to learn more about the fragile state of big cats and also visit CauseAnUproar.org to find out what they can do to help.
For more information, visit causeanuproar.org or natgeowild.com.
Image Available: http://www2.marketwire.com/mw/frame_mw?attachid=1818687
Video-Link Available: http://www2.marketwire.com/mw/frame_mw?attachid=1818746

Add to Digg Bookmark with del.icio.us Add to Newsvine
CONTACT:
Lindsay Drewel
(202) 627-8100
lindsay@lindsaydrewelpr.com


Copyright @ Marketwire
Page: 1
Related Keywords:
big cat week, betty white, national geographic, nat geo wild, cause an uproar, cougar, lions, tigers, Africa, Marketwire, , Television, Other,
---