Technology Industry Indices Show U.S. Further Outpacing Europe
(October 24, 2011)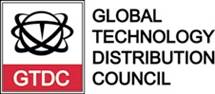 ST. PETERSBURG, FL -- (Marketwire) -- 10/24/11 -- The Global Technology Distribution Council's PC Market indices reflect continued technology industry strength in the U.S. and mounting European market pressures over the past three quarters. Through its extensive analysis of aggregated distributor sales-out data for the bellwether PC Market category in both regions, the GTDC gains a unique overall market perspective that is far more reliable than research based on projections or surveys.
The GTDC PC Market indices cover a broad selection of PC products, predominantly based on GTDC member sales-out data independently aggregated by The NPD Group Distributor Track® in the U.S. and CONTEXT SalesWatch in Europe. Each regional index provides a quarterly look at the PC Market category's composite revenue and average selling prices (ASPs), indexed from a normalized starting point beginning in the first quarter of 2009. The PC Market category includes hundreds of PC products, ranging from desktops, notebooks and convertible tablet PCs to workstations and servers that the GTDC's research partners track down to the SKU level. GTDC members, the world's largest IT distributors, drive more than $100 billion in global sales annually, making the organization's regional indices a highly accurate means of assessing the tech industry's performance.
"Based on NPD's Distributor Track® data, our U.S. PC Market index shows the sector maintaining substantial year-over-year growth across the board -- up 16 points in the third quarter while continuing the solid performance achieved in Q2," commented GTDC CEO Tim Curran. "Europe is a different story due to the much tougher and more diverse macroeconomic conditions in the region. As in Q2, unit volume in the third quarter remained relatively flat on a year-over-year basis, but ASPs fell 12 points on this index and contributed to an overall 11-point decline."
The U.S. GTDC PC Market Index was up 53 points in Q3 2011 compared to its starting point of 100 in Q1 2009, the bottom of the U.S. downturn. In Europe, the Q3 index remained slightly ahead -- up 8 points -- compared to Q3 2009, when this index began showing signs of significant improvement from the industry downturn at the time.
"Although we are seeing divergent trends in the U.S. and Europe, technology distributors continue to stand out as the best and most cost-effective way to deliver products and services to solution providers worldwide," Curran said. "Regardless of economic conditions, this channel enables small and midsize companies as well as large enterprises to maximize the value of their technology investments."
For more information on the GTDC and its research partners:
Global Technology Distribution Council: www.gtdc.org or contact GTDC
CONTEXT: www.contextworld.com or contact Context.
The NPD Group: www.npd.com or contact NPD.
About The Global Technology Distribution Council
The Global Technology Distribution Council (GTDC) is a worldwide industry association dedicated to defining and promoting the role of wholesale distribution in a successful and healthy information technology channel. The Council is comprised of the computer industry's top wholesale distributors dedicated to serving "the channel," a network of skilled value-added resellers and retail stores focused on providing hardware, software, and services to businesses and consumers around the globe. GTDC members include AB S.A (WSE: ABPL), ABC Data, ALSO-Actebis (SIX: ALSN), Altimate Group/DCC SerCom, Arrow Electronics (NYSE: ARW), Avnet (NYSE: AVT), Brightstar, Computer Gross Italia, Computerlinks, Copaco N.V., D&H, Esprinet (PRT.MI), Ingram Micro (NYSE: IM), Intcomex, Magirus AG, Officer Distribuidora, Redington (BSE: REDI), SiS Technologies (HKSE: 0529), ScanSource (NASDAQ: SCSC), SYNNEX (NYSE: SNX), Tech Data (NASDAQ: TECD), 20:20 Mobile Group, Westcoast LTD and Westcon.
Add to Digg Bookmark with del.icio.us Add to Newsvine
GTDC CONTACT FOR MORE INFORMATION:

Chuck Miller
CommCentric Solutions Inc.
Phone: 727-432-4097
E-mail: Email Contact


Copyright @ Marketwire
Page: 1
Related Keywords:
distribution, tech, technology, wholesale, tech trends, economy, global, resellers, channel, markets, Digital Media Software, Sales, Sales & Marketing, Computer Technology, Hardware, Mobile Devices, Sales, Sales, USA, Marketwire, , IT (Information Technology), Computer Science,
---