Technion-Israel Institute of Technology Adopts Labguru for Medical Research Labs
To Increase Research Lab Productivity and Efficiency, the Technion Purchases Labguru for Rappaport Faculty of Medicine Research Labs
(June 06, 2012)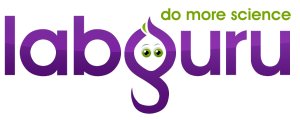 TEL AVIV, ISRAEL -- (Marketwire) -- 06/06/12 -- BioData Ltd. and The Technion-Israel Institute of Technology today announce the Technion's purchase of Labguru subscriptions for research labs in the Rappaport Faculty of Medicine. Labguru is a web and iPad-based system used by more than 35,000 researchers to simplify the management of research projects, personnel, inventories, and data. Labguru accounts are free to individual scientists and available by subscription for labs interested in premium collaboration features.
The Technion is home to three recent Nobel Laureates and is ranked one of the top science and technology universities in Israel and Europe. "We are continuously seeking ways to support our faculty leverage scientific talent and resources to the maximum degree. Based upon the past few years of staff utilizing BioData's services, the faculty found Labguru delivers a much needed competitive edge to our labs' management and student mentorship," says Professor Eliezer Shalev, the Dean of the Technion Medical School.
"We have been privileged to enjoy a strong dialog with leading scientists at the Technion, including Professor Adi Salzberg, Nobel Laureate Professor Aaron Ciechanover and many others. Our long-term collaborations with researchers at the Technion evolved into today's institute-wide adoption," says Jonathan Gross, Founder and Co-CEO of BioData. "Users of BioData's services experienced increased productivity in their lab, resulting from better scientific communication between lab members and PIs, reduced time spent on managerial tasks, and prevention of knowledge loss as students left the lab."
Associate Professor Adi Salzberg, D.Sc., Vice Dean for Research at the Rappaport Faculty of Medicine, advocated for wider Labguru adoption among the Technion faculty based on her experience as an early adopter of Labguru for her ten-member developmental genetics lab. "My students who use Labguru regularly to summarize and organize their experiments are much better prepared -- and quicker -- when writing their thesis. My life is easier as well because I am not seeing their figures for the first time and I have already corrected much of their writing. Labguru also helps us preserve information when a student leaves. The records of all plasmids, antibodies, fly strains and experiments are organized for the existing and next generation of students," says Salzberg.
Labguru's web service is a collaborative lab and research system that helps academic labs plan experiments; track progress on projects and milestones; share results; organize related documents, protocols, and data; and manage inventories and ordering. Individual Labguru accounts are free and can be set up in less than a minute. A dedicated customer support team helps users import existing data and get started quickly. The free Labguru iPad app simplifies juggling multiple experiments at the bench. The app helps track progress of experiments (using pre-set multitimers and alarms), record results and notes, and syncs data to a user's Labguru account. Visit www.labguru.com for more information.
About BioData, Ltd.
Based in Boston and Tel Aviv, BioData Ltd. creates digital tools for increasing the productivity of academic and industrial laboratories. BioData's web-based software is currently used by thousands of researchers in hundreds of labs worldwide. Key funding for BioData comes from Digital Science (www.digital-science.com), a business unit of Macmillan Publishers Ltd. and sister division to Nature Publishing Group (www.nature.com). For more information, visit www.labguru.com.
Add to Digg Bookmark with del.icio.us Add to Newsvine
General Inquiries:
BioData Ltd.
Michal Frenkiel
VP, Marketing
+ (972) 52-620 - 1111
michal.frenkiel@biodata.com

Media Contacts:
Alan Zachary, Ph.D.
+ (1) 312-506-5220
azachary@harrisdmckinney.com

Ryan Ferrell
+ (1) 312-506-5202
rferrell@harrisdmckinney.com


Copyright @ Marketwire
Page: 1
Related Keywords:
ELN, biology iPad app, Digital Science, lab productivity, lab management, lab inventory, Israel, Marketwire, Internet Technology, Medical, Biology, Genetics, Business, Science,
---