TechAmerica Foundation, Wyse and California Lt. Governor Gavin Newsom to Unveil Best Practices in Cloud Computing With State and Local Governments
State and Local Government Cloud Commission, Comprised of 38 Top IT Companies, Led by Wyse, Deliver "The Cloud Imperative: Better Collaboration, Better Service, Better Cost"
(February 14, 2012)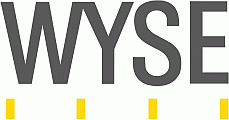 SAN JOSE, CA -- (Marketwire) -- 02/14/12 -- Wyse Technology, the global leader in cloud client computing, today announced its participation in TechAmerica Foundation's State and Local Government Cloud Commission (SLG-CC) Silicon Valley conference, Thursday, February 16th in Mountain View, CA.
Top IT and government thought-leaders will gather to unveil the much-anticipated report and web portal of best practices and policies in cloud computing for state and local government: better collaboration within and between government agencies; better services to governments and citizens; all delivered at a savings to taxpayers -- benefits that can be shared by all Americans.
Headlining the conference will be Tarkan Maner, President and CEO of Wyse Technology and Chairman of TechAmerica Foundation's SLG-CC, and The Honorable Gavin Newsom, Lieutenant Governor of California and a true believer in the transformative nature of technology for government. Several panels featuring leading government and IT leaders will also include: State of California CIO, Carlos Ramos; San Jose Mayor, Chuck Reed; Charlene Li of Altimeter Group and leading industry thinkers from companies like Cisco, IBM and Microsoft, among others.
"Many state and local government organizations are beginning to realize the important benefits of cloud computing through improved service, driven by improved collaboration and innovation -- all while enjoying the benefit of lower cost," said Tarkan Maner, President and CEO at Wyse Technology. "The Commission's publication and online portal will deliver guidance to state and local governments to optimize the ways they evaluate, procure, and implement cloud technologies, supported by recent examples of state and local government cloud implementations and specific insights drawn from the deep public sector experience of the commission's member companies and government advisors."
What:
"The Cloud Imperative: Better Collaboration, Better Service, Better Cost"
When:
Thursday, February 16th, 2012
8:00 AM - 2:00 PM PT
Agenda Details Here
Where:
Microsoft
1065 La Avenida, Building 1, Mountain View, CA 94043
The event will have representatives from 50 states and 50 companies, to examine this $50 billion opportunity. Register here now.
The Commission's report is the result of a unique and powerful collaboration between representatives of 38 leading technology companies and leading government officials: Wyse Technology; Cisco Systems, Inc.; IBM; 42six Solutions; 8x8, Inc.; ACS, A Xerox Company; AT&T; Brocade; CA Technologies; Capgemini; CGI; Cognizant Technology Solutions; Dell; Deloitte Consulting LLP; EMC Corporation; Google; Grant Thornton; GTSI; Harris Corporation; HP; Infosys Public Services; Intel; KPMG; Lockheed Martin; Microsoft; Morphlabs; nCircle; Oracle Corporation; Panasonic System Networks; SAIC; SAP AG; Symantec Corporation; Syntel; TransLattice, Inc.; Trend Micro; Unisys Corporation; Virtustream; and Verizon.
About Wyse Technology
Wyse Technology is the global leader in cloud client computing. The Wyse portfolio includes industry-leading thin, zero and cloud PC client solutions with advanced management, desktop virtualization and cloud software-supporting desktops, laptops and next-generation mobile devices. Cloud client computing replaces the outdated computing model of the unsecure, unreliable, energy-intensive and expensive PC, all while delivering lower TCO and a superior user experience. Wyse has shipped more than 20 million units and has over 200 million people interacting with their products each day, enabling the leading private, public, hybrid and government cloud implementations worldwide. Wyse partners with industry-leading IT vendors, including Cisco®, Citrix®, IBM®, Microsoft and VMware®, as well as globally recognized distribution and service partners. Wyse is headquartered in San Jose, California, U.S.A., with offices worldwide.
For more information, visit www.wyse.com or call 1-800-GET-WYSE.
Add to Digg Bookmark with del.icio.us Add to Newsvine
Media Contact:
Allison Darin
408-473-1223
[email protected]


Copyright @ Marketwire
Page: 1
Related Keywords:
Thin, Cloud, Zero, Cloud Client Computing, Software, Wyse, Client, Desktop, Mobile, Virtualization, Internet,Cloud Computing,Management,CTO/CIO,CEO/CFO,USA,Marketwire, ,Panasonic,Internet Technology,
---