Tech Allies Consulting Acquires Developer MindCrate
Software Firm Will Develop Mobile Applications in Support of SAP(R) Solutions for Oil and Gas, Healthcare, Agriculture and Defense Industries
(January 03, 2012)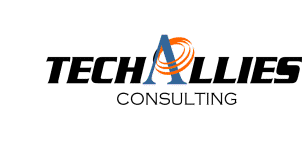 CINCINNATI, OH -- (Marketwire) -- 01/03/12 -- Tech Allies Consulting (TAC), a rising implementation and project development firm, has acquired MindCrate, a software solution and technology partner in the SAP® PartnerEdge™ program, to augment its expertise in developing and delivering mobile services in support of SAP software solutions.
"As an SAP software solution and technology partner, MindCrate has built a solid reputation of industry knowledge excellence with a history of successful project implementations," said Anthony Kelly, TAC CEO. "Adding the strength of MindCrate's established customer base and extensive sales network allows us to provide more users with access to 'outside the four walls' functionality."
MindCrate's main product is AirLite, a cloud-based, product serialization engine and asset tracking system. Users of MindCrate's solutions -- which combine mobility expertise and TAC's consulting knowledge in support of SAP solutions -- include Baylor College of Medicine, Navtrak, and Pioneer Hi-Bred.
Maintaining its headquarters in Bridgewater, NJ, the MindCrate team will operate as an independent subsidiary of TAC, headed by former CEO Jeff Cocci, who is now TAC's director of mobility.
Merger adds to TAC's position in growing mobile applications market
A paradigm shift in the design of mobile applications has prompted the demand for smart phone and tablet capabilities, said Cocci.
Global industry analysts project the worldwide market for enterprise mobility will exceed $168 billion by the year 2015. Growing acceptance from large as well as small and medium businesses, and introduction of sophisticated mobile devices and novel mobility solutions are likely to fuel market growth. Gartner Research expects 900 million tablets to be sold over the next three years, noting in a recent report that tablet use is fast becoming an integral part of consumers' and enterprises' computing continuum.
Increasingly, leading-edge software development companies are focusing on the mobile device as the first platform for application development. Incorporating barcode, photos, accelerometers, GPS, and near-field communication, mobile applications are changing the way business processes are implemented by simplifying user tasks.
"With our respective mobility pedigrees in the marketplace, the teaming of TAC and MindCrate combines a highly experienced sales and development team with comprehensive, cost-efficient mobile solutions in support of SAP offerings," said Cocci.
TAC expanding presence in support of SAP solutions
This acquisition is another milestone for TAC, which recently announced its participation in the SAP Consulting Partner Program for North America. TAC is now authorized to develop and deliver services in support of SAP software solutions for customers in its core specialty areas, including the oil, gas, metal and mining industries.
About Tech Allies Consulting (TAC)
Based in Cincinnati, TAC is an implementation and mobility project development firm that supplies high-quality resources. It was founded on the principles of utilizing key resources to augment staff for multi-million dollar implementations, upgrades, optimizations and support initiatives in support of SAP solutions. Key personnel have decades of SAP solution-related experience in the field in such specialties as oil and gas, mining, retail, government services, manufacturing and financial services. TAC has offices in Cincinnati, Chicago, Dallas, Cleveland, Toronto and Mexico City. http://www.techalliesconsulting.com/
About MindCrate
Based in Bridgewater, NJ, MindCrate is an SAP software solution and technology partner in the SAP PartnerEdge program focused on the development of mobile applications that leverage the Sybase Unwired Platform for product and custom solutions for such industries as healthcare, oil and gas, agriculture and defense. MindCrate, which offers a solution certified by SAP, provides simple solutions for enhancing mobile and sensor technology productivity through innovative ideas and thinking "outside the box." http://www.mindcrate.com
SAP, PartnerEdge and all SAP logos are trademarks or registered trademarks of SAP AG in Germany and in several other countries. All other product and service names mentioned are the trademarks of their respective companies.
Add to Digg Bookmark with del.icio.us Add to Newsvine
Contact:
Anthony Kelly
CEO
(866) 321-0101
Email Contact


Copyright @ Marketwire
Page: 1
Related Keywords:
Tech Allies Consulting, Manufacturing,Sales,Applications,Manufacturing/Production,Manufacturing,Sales & Marketing,Productivity Applications,Software Development,Other Applications,Sales,Sales,Germany,Marketwire, ,Financial,Lifestyle,Computer Science,Business,mexico,Other,
---