Tealeaf Releases Mobile Shopping Experience Report; Online Chatter Reveals More Than 40% of Mobile Holiday Shoppers Are Frustrated
As Consumers Flock to Mobile Shopping, Customer Experience Is Critical for Retailers to Meet High Expectations and Close Sales
(November 30, 2011)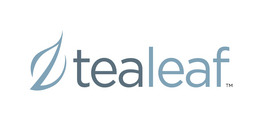 SAN FRANCISCO, CA -- (Marketwire) -- 11/30/11 --

Key Points:
More than 40% of online conversations about mobile shopping with the top 35 mobile retailers reflected customer frustration during the Thanksgiving weekend, over the outset of the holiday shopping season, revealing missed opportunities for leading brands
Twitter conversations about mobile shopping with top 35 mobile retailers increased by more than 200% on Black Friday
Holiday shoppers have become "Mobile Multi-Taskers." Internet conversations reveal many shoppers making mobile purchases while waiting in line for in-store deals
As consumers embraced mobile commerce in record numbers this Thanksgiving weekend, a report from Tealeaf® reveals that customer experience is a leading determinant of whether retailers make the naughty or nice list for their mobile shopping services this holiday season. The Mobile Shopping Experience Report shows that tweets about shopping with the top 35 mobile retailers(1) spiked to 217% of average on Black Friday. While mobile shopping brought holiday cheer to some consumers, many got snowed under when trying to buy on the go. Even for the most successful mobile retailers, 41% of all online conversations indicated frustration with the mobile shopping experience at the outset of the holiday shopping season.
Tealeaf used Crimson Hexagon™ to perform advanced sentiment analysis of online conversations about mobile commerce with the top 35 mobile retailers worldwide, including the top 25 mobile retailers in the U.S. and the top 10 in Europe. This social media study revealed that even the most successful mobile retailers have much room for improvement. While 58% of customer conversations touted the benefits of mobile shopping, 41% expressed complaints about the process as they wrestled with their inability to complete transactions, poor search functionality, inconsistencies between the online and mobile channels and other types of customer struggle. One percent of conversations were neutral. This new research shows a stark contrast between consumer realities and their expectations for the mobile shopping experience. A recent Harris Interactive study(2) shows that 85 percent of consumers who have conducted a mobile transaction in the last year expect the experience on their mobile devices to be better than using a laptop or desktop computer.
Retailers that fail to meet customer expectations for the mobile shopping experience pay a steep price. They not only stifle their mobile sales, but also risk losing customers for good. The Harris Interactive survey also shows that 63% of all online adults would be less likely to buy from the same company via other purchase channels if they experienced a problem when conducting a mobile transaction.
"The stakes have never been higher for retailers to deliver a great experience on mobile platforms," said Geoff Galat, vice president of Worldwide Marketing, Tealeaf. "However, this report shows that even the most successful mobile retailers are leaving money on the table by not addressing the things that can cause mobile shoppers to struggle and abandon. The data indicates a steep learning curve for retailers as they continue to optimize their mobile channels for a new set of customer experience challenges."
Additional findings from the report include:
Mobile Madness
More than half (58%) of the negative conversations about mobile shopping with the leading mobile retailers focused specifically on customer struggle issues, including payment problems and search-and-sort problems; one-fifth (21%) called out features that would have made the experience easier for them but weren't available.
Mobile channels are changing where and when consumers do their holiday shopping, with many getting a jump on Black Friday by shopping Thanksgiving Day or power shopping in-store and via their mobile devices at the same time.
Holiday Stars: Convenience, Ease of Use and Sales
Online conversations highlight top positives of mobile commerce, such as convenience, ease of use, time savings and instant deals.
While more than one-third (36%) of the positive conversations praised mobile features and functionality, less than one-fifth (17%) stated mobile apps/sites were easy to use.
For a complete presentation about the Mobile Shopping Experience Report and the methodology behind it please see: http://portal.sliderocket.com/AHJJM/Tealeaf-Mobile-Shopping-Experience-Report.
Overall, consumers voiced strong negative and positive opinions about their mobile shopping experiences, with little neutral sentiment. More than half (58%) were exuberant about their mobile shopping experience, like this happy customer: "Thanks _____ app. His Xmas list was just clicks away and I'm done. The man will get his games." However, retailers have a long way to go to fully capture the mobile opportunity, with more than 40% of conversations indicating consumer frustration with the mobile experience, such as: "Okay, let me do laundry, give up on this app, take a shower & go to ____ store."
Additional sample comments gleaned from online conversations during the Thanksgiving weekend:
Mobile Allows Shoppers to Escape the Insanity of Peak Shopping Days
We just passed fools camping outside of _____. folks, you want good deals? there's an app for that!
Made a Black Friday sale purchase on _____ store app earlier today. It was so convenient and quick. Walked by the store, way crowded.
Oh what cyber Monday? Hello _____ app (;
Power Shopping Two Channels at a Time:
YES. I'm in line at _____. And refreshing my _____ app for black Friday sales at the same time. #comeatmebro #BlackFriday #pleasejudgeme
Went to _____ for black Friday... Ended up getting on my ____ app and ordering 3 seasons of Mad Men for $27 instead
Pure Frustration:
_____ mobile is down. Not letting me checkout. CS says it's a known problem. On BlackFriday? I just missed two deals!!
#______ mobile site does not allow me to filter or advance pages on their sale page and provides no option to browse regular site #yam #fail
_____ Your app sucks for trying to shop!!! Get your mobile act together!
Utter Delight:
Wow, just did half my #Christmas shopping on the bus, using my #iPhone _____ app. #ihearttech #blackfridaybedamned
I'm like a fiend with these _____ deals... setting alarms on my phone and checking my _____ app every 15 mins. #BlackFriday
The Message for Retailers
Mobile commerce presents a huge opportunity, but much room for improvement remains. Even the leading mobile retailers have yet to achieve the full potential of their mobile channels due to customer experience issues that can stifle sales and turn away customers. Furthermore, satisfied mobile shoppers prove to be great advocates who spread the word about not only well performing mobile apps and services, but holiday specials and promotions as well. Conversely, dissatisfied mobile shoppers can cause significant brand damage.
Methodology for the Mobile Shopping Experience Report
Tealeaf developed the Mobile Shopping Experience Report by commissioning Crimson Hexagon to run analysis on social media conversations about the top 35 mobile retailers from Internet Retailer's Mobile Commerce Top 300 list. Crimson Hexagon's technology and services were used to analyze publicly available internet conversations (across Twitter, public Facebook pages, blogs and message boards) about the mobile experiences associated with these retailers. The analysis for this report covers social media comments and conversations from January 1, 2011 through November 28, 2011.
About Crimson Hexagon
Crimson Hexagon -- founded in 2007 and based in Cambridge, Massachusetts -- is the leading provider of social media monitoring and analysis to global brands, agencies, media firms and their partners.
By leveraging the Crimson Hexagon ForSight™ platform, customers can easily uncover consumer opinions and insights about their company, products, industry, competitors and more. They can then use that information to make meaningful business decisions.
Powered by patent-pending technology developed at Harvard University's Institute for Quantitative Social Science, the Crimson Hexagon ForSight platform overcomes the limits of traditional market research by delivering an immediate view of how engaged online consumers truly think and feel about a brand or issue.
About Tealeaf
Tealeaf provides online and mobile customer experience management solutions and is the leader in customer behavior analysis. Tealeaf's CEM solutions include both a customer behavior analysis suite and customer service optimization suite. For organizations that are making customer experience a top priority, these solutions provide unprecedented enterprise-wide visibility into every visitor's unique online interactions for ongoing analysis and web site optimization. Online executive stakeholders from ebusiness and IT to customer service and compliance are leveraging Tealeaf to build a customer experience management competency across the organization. Founded in 1999, Tealeaf is headquartered in San Francisco, California, and is privately held. For more information, visit www.tealeaf.com.
© Copyright 2011 Tealeaf Technology, Inc. All rights reserved. Tealeaf, the Tealeaf word and design mark, VIA and Visibility.Insight.Answers are registered trademarks of Tealeaf Technology, Inc., in the United States and other countries. Tealeaf CX, Tealeaf cxView, Tealeaf cxImpact, Tealeaf cxReveal, Tealeaf cxVerify, Tealeaf cxConnect and Tealeaf's CX Customer Behavior Analysis Suite are all trademarks of Tealeaf Technology, Inc. All other trademarks or service marks are the property of their respective holders and are hereby acknowledged.
(1) From Internet Retailer Mobile Commerce Top 300, 2012 Edition
(2) Harris Interactive, Mobile Transactions Survey, Commissioned by Tealeaf, March 2011
Press Contact:
Gina Giachetti
For Borders+Gratehouse
510.858.8111
Email Contact


Copyright @ Marketwire
Page: 1
Related Keywords:
Tealeaf, USA, Marketwire, Inc., , Internet Technology, Business, Internet, Science, Adults, Other, Men,
---