Tealeaf Recommends New Year's Resolutions for Mobile Retailers
Retailers Achieve Record Holiday Sales, but Have Much Work to Do Improving the Experience They Provide Mobile Customers
(January 17, 2012)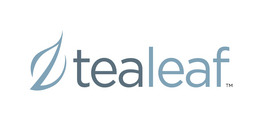 SAN FRANCISCO, CA -- (Marketwire) -- 01/17/12 -- As the wrapping paper hits recycling bins and retailers congratulate each other for a record online shopping season, Tealeaf, the leader of online customer experience management (CEM) software, reminds retail executives that they likely still have much room for improvement on their fastest growing digital channels. Tealeaf recommends that retail executives tune in to their mobile customers and take steps now to ensure that their mobile channels are as easy to use and as satisfying as possible in order to forge lasting, profitable relationships and foster a positive brand.
Based on the extensive use of Tealeaf CEM software by leading online retailers and the results of advanced social media analysis the company commissioned over the 2011 holiday season, Tealeaf offers retailers a short list of recommendations about how to better capitalize on mobile commerce:
Focus on ease of use. Only a small percentage of mobile users feel the ease of use is what they'd expect. There's a huge opportunity to make ease of use a competitive advantage, whether for mobile sites or apps. Because of the limited real estate on phone screens, retailers must be as contextual as possible in what they display. It's important to make the shopper's path as easy to navigate as possible.


Listen. Consumers have many ways of telling retailers (and everyone else) what works and what doesn't -- app store reviews, Twitter, Facebook, etc. These consumers are sharing critical information. To improve in mobile, retailers need to be open to learning and optimizing based on customer feedback.


Move from doing things because they are cool to doing things that help customers buy on mobile devices. Think twice before opting for complex processes and always consider a mobile service from the customer's perspective. For instance, consider implementing forms that shift orientation from vertical to horizontal in order to enable easier data entry.


Understand that the mobile channel is different. To ensure their customers are evangelists instead of naysayers, retailers need a clear understanding of the reality of the mobile experience they provide. They need to uncover the sources of customer struggle and quickly remedy them before additional users are affected. Remember, mobile devices lead to new behaviors -- like rotating screens, swiping and varying "folds." It's important to correlate customer behaviors with device type in order to pinpoint device-specific issues.


"The 2011 holiday season was the ideal opportunity for retailers to imprint consumer shopping preferences for 2012," said Geoff Galat, Vice President of Worldwide Marketing for Tealeaf. "As shoppers are turning to mobile channels in droves, many retailers are rushing to release their mobile services, rather than first ensuring they're providing productive and satisfying mobile experiences to their customers. We hope that when mapping out their mobile priorities for this year, retailers take a proactive approach to confronting customer struggles across this rapidly growing channel."
About Tealeaf
Tealeaf provides online and mobile customer experience management solutions and is the leader in customer behavior analysis. Tealeaf's CEM solutions include both a customer behavior analysis suite and customer service optimization suite. For organizations that are making customer experience a top priority, these solutions provide unprecedented enterprise-wide visibility into every visitor's unique online interactions for ongoing analysis and web site optimization. Online executive stakeholders from ebusiness and IT to customer service and compliance are leveraging Tealeaf to build a customer experience management competency across the organization. Founded in 1999, Tealeaf is headquartered in San Francisco, California, and is privately held.
Copyright 2012 Tealeaf Technology, Inc. All rights reserved. Tealeaf, the Tealeaf word and design mark, VIA and Visibility.Insight.Answers are registered trademarks of Tealeaf Technology, Inc. in the United States and other countries. Tealeaf CX, Tealeaf cxView, Tealeaf cxImpact, Tealeaf cxReveal, Tealeaf cxVerify, Tealeaf cxConnect and Tealeaf's CX Customer Behavior Analysis Suite are all trademarks of Tealeaf Technology, Inc. All other trademarks or service marks are the property of their respective holders and are hereby acknowledged.
Press Contact:
Gina Giachetti for Tealeaf
510.858.8111
Email Contact


Copyright @ Marketwire
Page: 1
Related Keywords:
cross channel experience, real time visibility, USA, Marketwire, Inc., , Environmental Technology, Internet Technology, Green Technology, Other,
---