Tealeaf Brings Mobile Customer Experience to the Forefront
Tealeaf Introduces Powerful New Mobile Customer Experience Solution, Gives Organizations the Ability to See Mobile Channels Through the Eyes of Their Customers
(March 28, 2012)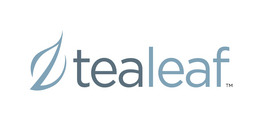 SAN FRANCISCO, CA -- (Marketwire) -- 03/28/12 -- Tealeaf®, a leader in digital customer experience management solutions, today introduced the latest version of Tealeaf CX Mobile™, a complete mobile customer experience management solution.
Tealeaf CX Mobile enables sophisticated customer experience analysis across all mobile channels, including mobile web sites, native iOS and Android apps, hybrid apps, and the growing number of apps and sites built in HTML5.
The Mobile Ecommerce Revolution
Mobile commerce is growing faster than any form of ecommerce has previously.(2) The era of creating websites solely for customers using desktops or laptops is over.
Mobile devices will outnumber humans in 2012.(1)
By 2014 mobile will exceed desktop internet usage.(2)
Mobile transactions will grow exponentially and are expected to exceed $1T by 2015.(3)
This explosion in mobile adoption adds to the mounting pressure on consumer-organizations to deliver the best possible mobile experiences or risk losing customers, and not just from the mobile channel.
85 percent of consumers expect the mobile experience to be better than online experiences using a laptop or desktop computer.(4)
63 percent of all online adults said they would be less likely to buy from the same company via other purchase channels if they experienced a problem conducting a transaction on their mobile phones.(4)
"If you're not mobile, you're not competitive. Tealeaf CX Mobile helps ecommerce businesses take full advantage of the mobile revolution by identifying opportunities -- as they happen -- to optimize the mobile experience and empower customers to accomplish the task they are attempting to do digitally."
-Bill Loller, vice president of Mobile, Tealeaf
Click here to see Bill explain in more detail the value of Tealeaf CX Mobile
Tealeaf CX Mobile Helps Businesses Get it Right
Tealeaf CX Mobile allows businesses to understand, respond to and optimize the complete mobile customer experience by enabling them to see their sites and apps through the eyes of their customers.
Tealeaf CX Mobile gives organizations the context necessary to enable their mobile apps and mobile sites to be useful, engaging and functioning properly. It provides documented evidence of customer struggles and the ability to quantify the business impact of customer challenges. For example, Tealeaf CX Mobile captures:
In-screen actions, including orientation, pinching, and scrolling
Enhanced mobile browser replay to re-create problems and optimize functionality
Device-level data, such as device type, browser version or operating system
With this information, companies can drill down to understand the context of every interaction. Using Tealeaf CX Mobile, organizations are able to:
Automatically detect customer struggles, obstacles or issues
Isolate problems and quantify users affected and business impacted
Identify opportunities to optimize the end user experience for the small screen
Translate customer feedback and ratings into actionable improvements
Correlate customer behavior with network and application problems
Tealeaf CX Mobile is part of the Tealeaf CX suite and the data captured is available for analysis, optimization and customer service by both the Tealeaf CX Customer Behavior Analysis Suite™ and the Tealeaf CX Customer Service Optimization Suite™. Tealeaf CX Mobile is immediately available.
Comments on the News
"Customer experience is vital to growing our business and the mobile channel is particularly critical. With Tealeaf CX Mobile we'll be able to identify opportunities to make the experience better or solve problems we might not know existed."
-Matthew Wilcox, director of interactive services, Zions Bancorporation
To hear more from Matthew on Zions Bancorporation's use of Tealeaf, click here.
"At SkyBet, our customers are passionate about their online gambling experience. It is essential that we provide the very best possible experience, not just online but via mobile devices as well. The knowledge we gain from Tealeaf CX Mobile helps SkyBet optimize our mobile site and create better customer experiences."
-Steve Morrison, customer experience manager, Sky Betting and Gaming
To hear more from Steve on Sky Betting and Gaming's use of Tealeaf, click here.
"In just two years, mobile commerce has matured from a nascent channel adopted by a few progressive companies to a critical commerce touchpoint. Today, mobile offerings must be both fully transactional and support the customer's end-to-end experience with a retailer."
-Forrester Research, Inc.; "Market Overview: Mobile Commerce Solutions for Retail 2011" August, 2011
About Tealeaf
Tealeaf provides digital customer experience management (CEM) solutions and is the leader in customer behavior analysis. Tealeaf's CEM solutions include both a customer behavior analysis suite and customer service optimization suite. For organizations that are making customer experience a top priority, these solutions provide unprecedented enterprise-wide visibility into every visitor's unique online interactions for ongoing analysis and web site optimization. Online executive stakeholders from ebusiness and IT to customer service and compliance are using Tealeaf to build a CEM competency across the organization. Founded in 1999, Tealeaf is headquartered in San Francisco and is privately held.
Follow Tealeaf on Twitter @tealeaf
Footnotes
1. Cisco Visual Networking Index: Global Mobile Data Traffic Forecast Update, 2011-2016
http://www.cisco.com/en/US/solutions/collateral/ns341/ns525/ns537/ns705/ns827/white_paper_c11-520862.html
2. Mary Meeker's "State of the Internet" report
http://gigaom.com/2010/04/12/mary-meeker-mobile-internet-will-soon-overtake-fixed-internet/
3. Yankee Group, "The Mobile Money Forecast"
http://www.mobilecommercedaily.com/2011/07/01/mobile-transactions-expected-to-exceed-1t-by-2015-yankee-group
4. Tealeaf and Harris Interactive Mobile Transaction Survey
http://www.tealeaf.com/news/news-releases/2011/Tealeaf-Announces-New-Mobile-Research.php
© Copyright 2012 Tealeaf Technology, Inc. All rights reserved. Tealeaf, the Tealeaf word and design mark, VIA, and Visibility.Insight.Answers are registered trademarks of TeaLeaf Technology, Inc. in the United States and other countries. Tealeaf CX, Tealeaf cxView, Tealeaf cxImpact, Tealeaf cxReveal, Tealeaf cxVerify, Tealeaf cxConnect, Tealeaf CX Solutions, Tealeaf CX Customer Behavior Analysis Suite, Tealeaf CX Customer Service Optimization Suite and Tealeaf CX Mobile are all trademarks of TeaLeaf Technology, Inc. All other trademarks or service marks are the property of their respective holders and are hereby acknowledged.
Embedded Video Available: http://www2.marketwire.com/mw/frame_mw?attachid=1931521
Embedded Video Available: http://www2.marketwire.com/mw/frame_mw?attachid=1931522
Embedded Video Available: http://www2.marketwire.com/mw/frame_mw?attachid=1931550

Press Contact, North America
Gina Giachetti for Tealeaf
(510) 858-8111
Email Contact

Press Contact, Europe
EML Wildfire for Tealeaf
Harry Cole/Mona Ghobadi
+44 (0) 208 408 8000
Email Contact


Copyright @ Marketwire
Page: 1
Related Keywords:
mobile commerce, ecommerce, mobile shopping, mobile device, Computers/Peripherals, Internet, Computer, Notebook/Laptop, OS (Operating System), Adults, Computers/Home Office, Web, Notebooks, Desktops, Networks, Research, Video, browser, Social Media, Networking, Internet, Management, USA, Marketwire, Inc., , Internet Technology, Business, Internet, Adults, Other,
---