Tata Consultancy Services Showcases Pegasystems Social and Mobile BPM
Record number of solutions integrators attended Pegasystems annual summit, where social and mobile capabilities attracted significant attention
(March 14, 2012)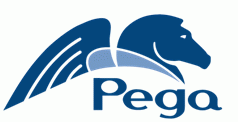 CAMBRIDGE, MA -- (Marketwire) -- 03/14/12 -- At its annual sales and partner summit held recently in Orlando, Florida, Pegasystems Inc. (NASDAQ: PEGA), the leader in Business Process Management (BPM) and software for customer centricity, showcased innovative partner solutions with an increased focus on social and mobile BPM and CRM.
With knowledge workers and end customers increasingly turning to solutions that align with how they use technology out of the office and on the go, Pegasystems has developed solutions that utilize social Web and mobile capabilities to align with today's distributed workforces and customers. Pegasystems' solutions manage information across a broad range of communications channels and are able to seamlessly manage work across key people and systems, including the elimination of operational silos in both the front and back-office. There is an increased focus towards knowledge workforce and customer centricity and experience.
"Social media and mobile channel integration form an integral part of TCS offerings," said K Jayaramakrishnan, Vice President - Global Alliances from Tata Consultancy Services. "Social media and mobile devices empower the end customer to voice their feedback and participate and influence our customer's way of business and processes. The combination of Pega's core product capabilities and our collaborative advancements in social media and mobility, have helped us stay ahead of the curve. Cross/up sell opportunities, campaign management and negative feedback assessment are just some of the cross industry examples this domain presents."
"The partners have helped demonstrate that Pegasystems' ability to extend process into social media channels is changing the game on how today's organizations interact with their customers," said John Barone, Vice President of Global Strategic Alliances for Pegasystems. "The amount of creativity and commitment shown by our partner community signals an important shift in the market and responding to very real opportunities to extend Pegasystems Build for Change® technology into the social Web and across all of the channels which businesses need to plan for in today's connected world."
"More and more enterprise customers see tablet devices and smart phones as providing new opportunities to assist mobile and field workers with guided processes," commented Kerim Akgonul, Vice President of Product Management at Pegasystems. "We've worked extremely hard with our customers and partner community to demonstrate how Pega's capabilities can help them achieve specific business goals in these new areas, as more customer service and e-commerce activities are taking place via the social Web. Our bi-directional social extensions into the social Web, such as Facebook, LinkedIn, and Twitter, have also been welcomed as the lines between our social worlds and work worlds are blurring."
RSS Feeds for Pegasystems Press Releases, Pegasystems Media Coverage and Pegasystems Events
About Pegasystems
Pegasystems, the leader in business process management and software for customer centricity, helps organizations enhance customer loyalty, generate new business, and improve productivity. Our patented Build for Change® technology speeds the delivery of critical business solutions by directly capturing business objectives and eliminating manual programming. Pegasystems' flexible on-premise and cloud-based solutions enable clients to quickly adapt to changing business conditions in order to outperform the competition. For more information, please visit us at www.pega.com.
All trademarks are the property of their respective owners.
Press Contacts:
Brian Callahan
Pegasystems Inc.
brian.callahan@pega.com
(617) 866-6364
Twitter: http://twitter.com/pegasystems

Kim Leadley
PAN Communications
pega@pancomm.com
(617) 502-4300


Copyright @ Marketwire
Page: 1
Related Keywords:
Pegasystems, PEGA, Tata Consultancy Services, TCS, Tata, Social Media, Sales, CRM - Customer Relationship Management, Sales & Marketing, Internet, Business Issues, Social Media, Management, Sales, Sales, Marketwire, Inc., , Internet Technology, Business,
---