TastingRoom.com(TM) Launches New Multi-Winery Samplers Allowing Consumers to Taste Wines From Different Wineries in Themed Collections
10 Multi-Winery Sampling Collections Ready for Seasonal Gifting Including Featured Napa Valley Wine Samplers Produced in Partnership With the Napa Valley Vintners
(November 09, 2010)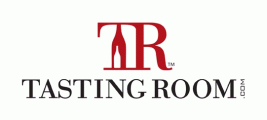 SANTA ROSA, CA -- (Marketwire) -- 11/09/10 -- TastingRoom.com -- the first-ever online wine service dedicated to wine tasting and buying wine -- has launched a collection of themed wine samplers that feature side-by-side tastes of wine (50 ml each) from different wineries. These multi-winery samplers are the first time consumers can taste wines from six different wineries side-by-side. Among these multi-winery samplers are three collections -- Tour of Napa Valley I, Tour of Napa Valley II and Napa Valley Reds -- that were produced in partnership with the Napa Valley Vintners. Linda Reiff, Executive Director for the Napa Valley Vintners, had this to say about the non-profit trade association's work with TastingRoom.com: "The NVV is excited to have formed this partnership, which will allow consumers the chance to sample the quality and diversity that defines Napa Valley wines." These wine tasting collections are a hand-selected mix of premium wines from across Napa Valley and marketed as part of TastingRoom.com's Taste Adventure mixed-winery sampling collections. "Napa Valley is the premiere wine growing region in the United States and we're thrilled to be partnering with Napa Valley Vintners on these special samplers that provide a great representation of wines from this region," says Valerie Syme, Vice President of Business Development for TastingRoom.com.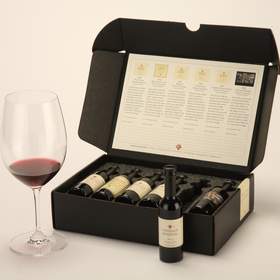 The new multi-winery Taste Adventure samplers include six 50ml bottles of wines themed by varietal, region or represent top selling red and white wines from TastingRoom.com's consumer picks -- all from premium wineries. Cabernet Sauvignon Taste Adventure offers the opportunity to taste six California Cabernets, from six top wineries, including Ackerman, Whitehall Lane, Luna Vineyards and others. A Chardonnay Taste Adventure lets customers have the chance to compare six different styles of Chardonnay, from great wineries like Grgich Hills, Pine Ridge, Goosecross and others. Additional Taste Adventure wine tasting samplers include A Tour of California, Hidden Gems, and Red Essentials and White Essentials sampler collections. All of these mixed winery tasting samplers give consumers the rare opportunity to sample and explore the best wineries in the Napa Valley, Sonoma County, and beyond without ever leaving their homes. All the wines in the multi-winery samplers have been packaged and selected by TastingRoom.com and sell for between $19.99 and $29.99.
TastingRoom.com continues to sell and market its popular winery selected tasting samplers featuring a collection of bottled wine tasting from individual wineries and winemakers. TastingRoom.com bottles, packages and sells wine tasting packages of taste-tested 50ml bottled samples from prominent wineries such as Grgich Hills Estate, Gundlach Bundschu, DeLoach and new top rated wineries like Whitehall Lane, Talley Vineyards, and Carol Shelton Wines, delivering consumers a winery's tasting room experience to their homes. Additionally, TastingRoom.com now offers a free iPhone application to allow consumers to rate wines they've tasted, find and order samplers and wines, and track their orders and tastes. TastingRoom.com also sells gift cards and gift bundles to purchase samplers and bottles of wine.
About TastingRoom.com:
TastingRoom.com™ is the first-ever website destination for sampling, buying, and discovering wine and wineries. The service allows consumers to "try before they buy" via sample-sized bottles delivered directly to the home. TastingRoom.com partners with top wineries to create wine sampling collections comprised of four to six (50ml) mini wines bottled, labeled and packaged with wine descriptions, tasting notes and special offers to buy the full-sized bottles and cases. The web service also helps customers find wines, track their wines and tastings, and offers additional information on wineries, wine tasting tips and tools. The wine samples are of the same taste and high quality poured from full-sized bottles in a tasting room at the winery. TastingRoom.com customers can ensure that every bottle purchased will be enjoyed because they've already sampled the wine first.
Wines Now Offered for Online Sales and Sampling at TastingRoom.com: Ackerman Family Vineyards, Acorn Winery, Amista Winery, Archery Summit, Blackbird Vineyards, Carol Shelton, Chamisal Vineyards, DeLoach, Domaine Carneros, Duckhorn Vineyards, Fess Parker Winery, Goosecross Cellars, Grgich Hills Estate, Gundlach Bundschu, Jacuzzi Family Vineyards, L'Aventure Winery, La Folette Wines, Ladera Wines, Luna Vineyards, Ma(i)sonry Napa Valley, Michel-Schlumberger, Papapietro Perry Vineyard, Patz & Hall, Peju Province Winery, Peterson Winery, Pine Ridge Vineyards, Storybook Mountain Vineyards, Swanson Vineyards, Talley Vineyards, Trattore Estate Wines, Viansa Winery & Vineyards, Whitehall Lane Winery.
Image Available: http://www2.marketwire.com/mw/frame_mw?attachid=1416450

Media Contacts:
Adrienne Arieff / Jason Mitchell
[email protected] / [email protected]
Arieff Communications
415 538 9363 / 212 531 6235


Copyright @ Marketwire
Page: 1
Related Keywords:
Wine tasting, tasting room, wine gift, wine sampler, USA,Marketwire,Apple Computer,Internet Technology,Business,Archery,Family,
---