TappIn Offers Predictions for Cloud, Mobile, Social in 2012
Increasing Consumer Awareness of Mobile and Data Security Issues, New Uses for the Cloud Forecast for 2012
(November 30, 2011)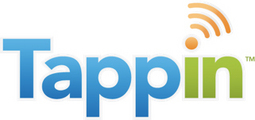 SEATTLE, WA -- (Marketwire) -- 11/30/11 -- TappIn, the leading innovator in digital content access and file sharing for the mobile community, today announced its predictions for the cloud computing, mobility, and social media sectors in 2012.
The recent influx of enterprise technology into the consumer space, from smartphones and tablets to the cloud, is driving the convergence of work and personal life as people increasingly condense their personal and professional content onto a single device. TappIn is at the forefront of this convergence with a secure cloud pathway that enables consumers and professionals alike to easily and securely access and share their digital content anywhere, anytime, from any smartphone, tablet, or remote computer.
Predictions for Cloud, Mobile and Social in 2012
1. The IT-ization of the Consumer. 2011 was about the consumerization of IT. 2012 will be about the IT-ization of the consumer. The consumer is adopting an increasingly complex array of technologies for their personal use -- smartphones, tablets, cloud infrastructures in addition to laptops and computers. Consumers are effectively mini-IT departments and are in desperate need of a way to securely access their digital lives strewn across all their devices.
2. Mobile and Data Security Goes Mainstream. In 2011 there were several high-profile mobile and cloud security breaches, such as DropBox's significant security failure that exposed users' content. These, coupled with increasing consumer savvy around mobile security, will result in increased scrutiny of application- and device-level security, from automatic sign-out features to malware scanning software.
3. Personal Cloud Services Go Professional. The personal cloud has exploded over the past year as consumers increasingly demand enterprise-class access solutions, with Apple's iCloud offering leading the charge. In 2012, we expect to see a new class of professional super-users in the personal cloud space -- those who use a single personal cloud service offering to converge their personal and professional lives into a master repository. These professionals will demand heightened security and streamlined access, opening new opportunities for players in this space to create a top-tier "prosumer" offering.
4. Data Stewardship Will Matter. As the world increasingly entrusts all digital content to a few companies, the reputation and ethical behavior of these companies will become of paramount importance. The reverence with which these companies approach end users' content will determine which of them wins big in the end.
5. Social Gets Smart on Security. Social media has become a pervasive part of our lives. While there have long been admonitions about how to protect your privacy when using social media sites, the omnipresent exposure resulting from the interconnectedness of social with everything from search to shopping to news will give even the most cavalier users pause. In 2012, we expect to see a greater push for social privacy and security -- around personal photos, etc. -- while still enjoying the huge benefits of social networks.
"2011 saw an explosion of new technologies and new uses for established ones, from mobile to cloud," said TappIn CTO Parvez Anandam. "The proliferation of these technologies, particularly in the consumer space, is driving the convergence of personal and professional life. In 2012, we expect to see this trend to come full circle as the convergence of work and personal fuels increasing consumer demand for the enterprise-class technologies that will enable a streamlined work-life continuum."
About TappIn
TappIn, formerly HomePipe Networks, is the leading innovator and award-winning provider of digital content access and sharing for the mobile community. The TappIn cloud service makes available documents and rich media to mobile devices (including Apple iPhone® and iPad®, Google® Android™ and Windows® Phone 7) or web-browsers regardless of where files are stored -- without having to upload and synch files or pay for additional online storage. The TappIn Partner Program provides a white label solution for channel partners and a set of APIs for enterprise customers and developers to seamlessly integrate the TappIn service with other business applications. TappIn is the recipient of numerous industry awards and accolades, including: Golden Bride Awards Best Mobile/Wireless Innovation of 2011, Tech Award Circle Bronze Medal for Best Consumer/SOHO software product, OnMobile One to Watch, 2011 Red Herring North America 100 finalist, and The Sunday Times Global Top Mobile 500 App. For more information or to try the free Lite Edition, visit http://www.tappin.com. Follow TappIn on Facebook at http://www.facebook.com/TAPPN and Twitter at http://twitter.com/Tapp_In.
Add to Digg Bookmark with del.icio.us Add to Newsvine
Contact:
Rachel Mandell-Rice
Barokas PR for TappIn
[email protected]
206-264-8220


Copyright @ Marketwire
Page: 1
Related Keywords:
TappIn, HomePipe, Mobile, Cloud, Security, File Transfer, Streaming, Android, iPhone, iPad, Windows, Digital Media Software,Communications,Digital Audio,Web,Smart Phone,iPods,iphone,iPad,Search,Applications,Security,Social Media,Applications,Storage,Security,Computer Technology,Cloud Computing,Services,Software,Misc,Online Storage,Networks,Security,Mobile Devices,Notebook/Laptops,Smartphone,Broadcast,Streaming,Digital,Computers/Peripherals,Prosumer/Consumer,Business,Computer,Workstation/CPU,Input/Output,Notebook/Laptop/tablets,Phone,Handheld PC/PDA,PDA/Smartphone,Internet Media,Social Media,Marketwire, ,IT (Information Technology),Security,Apple Computer,Business,Other,
---