TappIn Named Tech Awards Circle Winner
Remote Digital Content Access and Sharing Solution Selected Among Top Technology Products, Services
(October 12, 2011)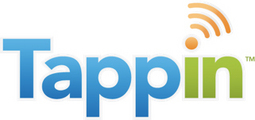 SEATTLE, WA -- (Marketwire) -- 10/12/11 -- TappIn, the leading innovator in digital content access and file sharing for the mobile user, was selected as a winner of the Tech Awards Circle, taking Bronze in the Best Consumer/SOHO Software category for their innovative remote access solution. Tech Awards Circle celebrates the products, services, vendors and individuals making a difference in the industry today. The winners represent a broad range of achievements, from hardware to software to services in consumer/SOHO, SMB, midrange, and enterprise markets. Gold, silver and bronze awards are given out in each category.
TappIn was selected based on its secure digital content access and large file sharing solutions for mobile users. Its global cloud service makes available any size document or rich media to Web-browsers and mobile devices regardless of where the file is stored -- eliminating time-consuming uploading, syncing and organizing files, paying for cloud storage or complex software and hardware installations. Instead of spending time and money uploading and managing files in the cloud, TappIn creates instant remote access and online file sharing of content from anywhere, anytime.
"Despite strong competition, TappIn exhibited industry excellence and placed in the top of the Tech Awards Circle," said Kevin Anderson, awards program coordinator. "Our judges were impressed with the submissions for this year's competition, so to be named a winner of this prestigious award is a testament to the quality and innovation unrivaled in the high tech community. We wish TappIn continued success and look forward to them defending their title during the next awards period."
Now in its second year, the Tech Award Circle honors the top software products and services for consumers, small to medium businesses, and enterprises. Past winners include YouSendIt, Fujitsu, and FireEye.
"As more of our personal and professional lives converge on smartphones and tablets, consumers want direct, secure access to all of their content -- anywhere, anytime," said Chris Hopen, CEO and Co-Founder of TappIn. "The Tech Circle Award judges recognize that TappIn provides an innovative solution to this challenge with a highly secure and cost-effective remote digital content access solution that is simple to use. This award recognizes our vision and contribution to helping small businesses and the mobile community at large be more productive without breaking the bank."
More information about Tech Awards Circle, including the full list of winners, is available online at http://www.techawardscircle.com or by email at [email protected].
About TappIn
TappIn, formerly HomePipe Networks, is the leading innovator and award-winning provider of digital content access and sharing for mobile users. We connect people to content and content to people. The TappIn cloud service makes available documents and rich media to mobile devices (including Apple iPhone® and iPad®, Google® Android™ and Windows® Phone 7) or web-browsers regardless of where files are stored -- without having to upload and sync files or pay for additional online storage. The TappIn Partner Program provides a white label solution for channel partners and a set of APIs for enterprise customers and developers to seamlessly integrate the TappIn service with other business applications. TappIn is the recipient of numerous industry awards and accolades, including: the Golden Bridge Award for Best Mobile/Wireless Innovation, OnMobile One to Watch, 2011 Red Herring North America 100 finalist, Network Products Guide 2011 Hot Companies and Best Products Awards finalist and a Global Top Mobile 500 App by The Sunday Times. For more information or to try the free Lite Edition, visit http://www.TappIn.com. Follow TappIn on Facebook at https://www.facebook.com/TAPPN and Twitter at http://twitter.com/Tapp_In.
About Tech Awards Circle
Tech Awards Circle was established this year to truly honor the 'best of the best' in technology. Tech Awards Circle is not affiliated with an analyst firm or a media company, both of which are directly supported by tech vendors through consulting relationships or advertising sales, so it is uniquely unbiased and immune to conflicts of interest. Entries are judged by an independent circle of journalists, including product reviewers, each with at least a decade of experience covering technology from consumer electronics to enterprise-class computing. To prevent these judges from being unduly influenced by vendors, they have agreed to remain anonymous. For more information or to be added to the mailing list please visit www.techawardscircle.com.
Add to Digg Bookmark with del.icio.us Add to Newsvine
Contact
Rachel Mandell-Rice
Barokas Public Relations
[email protected]
206-264-8220


Copyright @ Marketwire
Page: 1
Related Keywords:
Cloud File Transfer Award Mobile Streaming Android iPhone iPad Digital Content Access Sharing, Digital Media Software, Communications, Digital Audio, Smart Phone, iPods, iphone, iPad, Broadcast, Consumer Electronics, Streaming, Digital, Prosumer/Consumer, Business, Consumer Electronics, Phone, Consumer Technology, Internet Media, Consumer Electronics, email, Marketwire, Apple Computer, Gold, Silver, Consumer Electronics, Business, Email, Other,
---