TappIn Announced as Finalist for the 2011 Red Herring 100 Global Award
Multi-Platform Mobile Sharing and Digital Content Access and Sharing Solution Tops Competition
(November 28, 2011)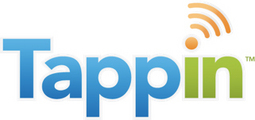 SEATTLE, WA -- (Marketwire) -- 11/28/11 -- TappIn, the leading innovator in digital content access and file sharing for the mobile community, today announced that it has been selected as a candidate for Red Herring's 2011 Top 100 Global award, a prestigious recognition honoring the year's most audacious and far reaching private technology companies and entrepreneurs from across the globe.
TappIn provides secure digital content access and media sharing for mobile users across multiple platforms including Windows Phone 7, iPhone, iPad and Android. TappIn's cloud service makes any size document or rich media content available to Web-browsers and mobile devices regardless of where the file is stored -- eliminating extra uploading and syncing or the need to pay for additional cloud storage. Since launching its innovative service in 2010, TappIn has won numerous awards and accolades from leading industry authorities.
"The everyday mobile user is demanding secure access to their content while on-the-go," said Chris Hopen, president and CEO of TappIn. "We're seeing an increased knowledge base in consumers when it comes to remote access, and recognition from the Red Herring Global 100 further acknowledges this swing from passive users to active advocates in this space."
The Red Herring editorial team selected the companies demonstrating the most innovative technologies and business models originating from over 1000 companies from over 40 nations. These companies, representing past Red Herring Asia, Europe and North America awards, are judged on a range of qualitative and quantitative metrics, including but not limited to, technology innovation, financial performance, growth criterion, management's execution standards, potential globalization of the strategy and market share improvement.
"Technology companies are becoming the bright spot in the economic outlook based on their increasing role within macro-economic environments," stated Alex Vieux, Chairman of Red Herring. "2011 has confirmed the sector's vibrant activity and its resilience to widespread economic problems. An unprecedented number of entrepreneurs are attempting to jump ahead of the competition and aspire to make a difference. Breakthroughs obsolete each other faster than ever before. TappIn has performed exceptionally in its field and strongly deserves to be singled out as one of the Red Herring Global Finalists. At this stage, we are left with the daunting task to select the best qualified companies for the 2011 Top 100 Global Award."
The Finalists are invited to present their winning strategies at the Red Herring Global forum in Los Angeles, December 5-7, 2011. The Top 100 winners will be announced at a special awards ceremony on December 7, 2011 at the event.
About TappIn
TappIn, formerly HomePipe Networks, is the leading innovator and award-winning provider of digital content access and sharing for mobile users. We connect people to content and content to people. The TappIn cloud service makes available documents and rich media to mobile devices (including Apple iPhone® and iPad®, Google® AndroidTM and Windows® Mango) or web-browsers regardless of where files are stored -- without having to upload and sync files or pay for additional online storage. The TappIn Partner Program provides a white label solution for channel partners and a set of APIs for enterprise customers and developers to seamlessly integrate the TappIn service with other business applications. TappIn is the recipient of numerous industry awards and accolades, including: the Golden Bridge Award for Best Mobile/Wireless Innovation, OnMobile One to Watch, 2011 Red Herring North America 100 finalist, Network Products Guide 2011 Hot Companies and Best Products Awards finalist and a Global Top Mobile 500 App by The Sunday Times. For more information or to try the free Lite Edition, visit http://www.TappIn.com. Follow TappIn on Facebook at www.facebook.com/TAPPN and Twitter at http://twitter.com/Tapp_In.
Contact
Rachel Mandell-Rice
Barokas Public Relations
[email protected]
206-264-8220


Copyright @ Marketwire
Page: 1
Related Keywords:
TappIn, Marketwire, , Apple Computer, Financial, Business, Other,
---