Tagwhat, the Mobile App that Tells 'Great Stories at Places,' Makes its Indianapolis Debut at the Brickyard 400
(July 27, 2011)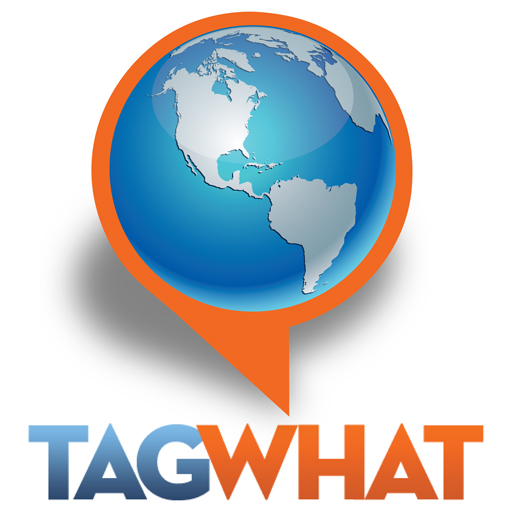 Boulder, CO (PRWEB) July 27, 2011
In the wee hours of Thursday, July 28, 2011, Tagwhat will turn the lights on at places around Indianapolis, revealing their hidden stories to the public. That's when the new mobile application telling "Great Stories at Places," makes its Indy debut as part a first-of-its-kind media campaign at the Brickyard 400.
Tagwhat, based in Boulder, Colorado, delivers stories in words, images, video, and audio to the mobile where they best describe or enhance a place. Users experience hidden stories everywhere they go -- thousands of original and curated stories told by Tagwhats team of new media journalists and filmmakers and its first publishing partners including the Associated Press (AP) and the National Trust for Historic Preservation. Tagwhat's rich media stories are organized, like TV, by channels and pop up on top of real-life locations, changing based on where the user is and where they're looking. Turn on any Tagwhat channel and watch the world fill with those stories. Tap on a story to dive into interesting videos, historic photos, and rich audio. When a story is too good not to share, send a unique digital postcard that can be personalized to friends via Facebook, Twitter or email.
"Bringing Tagwhat to Indianapolis and the Brickyard 400 is almost to good to be true," said Tagwhat co-founder and CEO, Dave Elchoness. "We've got a lot planned from stories about Indianapolis' rich history, to NASCAR, the Colts, and the city's music and art scenes. Both long time residents and tourists will love what they see around them in Tagwhat."
In addition to planting vivid multimedia stories around the city, Tagwhat will be featured on the big screens at the Brickyard 400 and will sponsor a Southwest Airlines gift card giveaway. Download the app for iPhone 3GS or 4, or Google Android devices, and send a digital postcard from Tagwhat's mobile application to a friend via Facebook, Twitter, or email during the 2011 Brickyard 400 to enter the random drawing.
OK, Indianapolis, prepare to finally see what you've been missing, with Tagwhat!
For details about Tagwhat and the official rules of its Southwest Airlines gift card giveaway, or to schedule an interview with co-founder and CEO Dave Elchoness, please visit http://www.tagwhat.com.
About Tagwhat:
Tagwhat, Inc. based in Boulder, Colorado is a media company that tells "Great Stories at Places" in multimedia in the mobile device. Tagwhat's application including its patent pending technology is available for download for iPhone 3GS and 4 and Google Android devices.
Media Contact:
Dave Elchoness
Tagwhat, Inc.
press(at)tagwhat(dot)com
(303) 834-7121
###
Read the full story at http://www.prweb.com/releases/2011/7/prweb8669925.htm.
Page: 1
Related Keywords:
sports event,sports disciplinary action,sports awards,sport,sports organisations,fishing industry,cinema industry,radio industry,television industry,music industry,process industry,tourism and leisure,lifestyle and leisure,tourism,travel and commuting,lifestyle (house and home),lifestyle and leisure,lifestyle (house and home),restraint of trade,international (foreign) trade,trade dispute,trade agreements,trade policy,trade balance,mass media,news media,media,social security,
---